Virtual Junior Judging Competition
Wednesday 16 September, 2020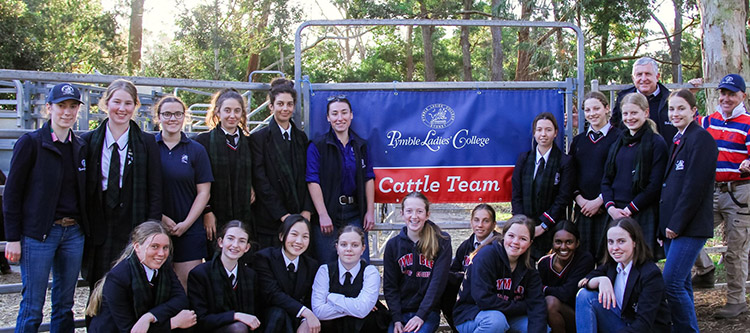 For the first few weeks of September, ten of our Year 9 girls in the Cattle Team have been involved in a virtual judging competition organised by St Paul's College in Walla Walla (southern NSW). This was a great initiative of St Paul's in light of the absence of live steer competitions throughout 2020 due to COVID-19 restrictions.
The girls were sent videos of four heifers and it was their task to rank the heifers before justifying their placings to the over-judges via video (uploaded to Microsoft Teams and judged virtually).
What a great experience for all concerned! Congratulations to all the girls and our Cattle Team coaches, Jill and Kit, for their efforts in getting this completed in the time frame and to such a high standard.