What World Teachers' Day means to Pymble
Friday 25 October, 2019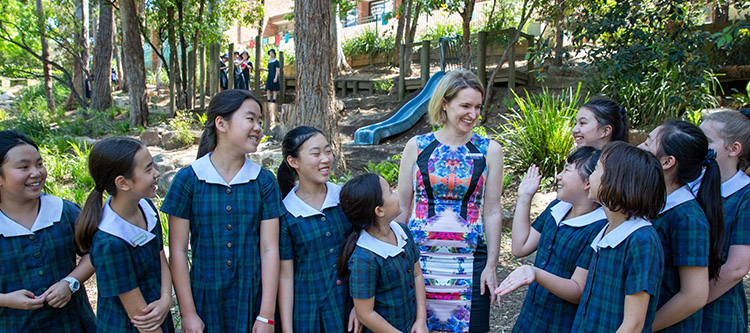 In celebration of World Teachers' Day, the College's Acting Head of Junior School, Mrs Anna Plant writes about her role in shaping our girls.
As I reflect on World Teachers' Day and the UNESCO theme, 'Young Teachers: The Future of the Profession', I am reminded of the simple reality of the power and impact that we have on the next generation. What we say to inspire, uplift and encourage can be the words a young person needs to see their potential and reach deep within themselves for the courage to try again; to perfect that written piece, to express themselves in art form or continue to practice that sporting skill.
World Teachers' Day requires us to pause – to reflect; and to appreciate teachers for who they are, for what they do and the impact they have to influence our future peacemakers and world changers.
To be a teacher and leader at Pymble Ladies' College is a privilege and an honour. Pymble girls have a drive for learning. They care deeply for each other and respect and appreciate our teachers. To be a leader within girls' education is such a crucial role for our society. To work alongside teachers at the height of their educational journey who help strengthen my skills in teaching and leading is immeasurable. To be able to inspire our staff to teach our girls that they really can strive for their personal best in whatever field they so desire to pursue.
In the Junior School, we encourage each girl to have a go at everything. If they have not tried public speaking before, try out. If they would like to sing, join the choir. If they have not tried cricket, sign up to the Saturday sport teams and play in a safe and friendly environment. We find that by the time our girls have reached the end of Year 6 they understand their strengths in areas of the curriculum and co-curricular activities and would like to pursue them.
They also find their voice. They learn what it is to speak up for themselves and others. I believe this quality comes down to the nature in which our teachers coach the students through social issues and academic learning, empowering the girls to be decision-makers.