"Wisdom begins in wonder"
Friday 4 December, 2020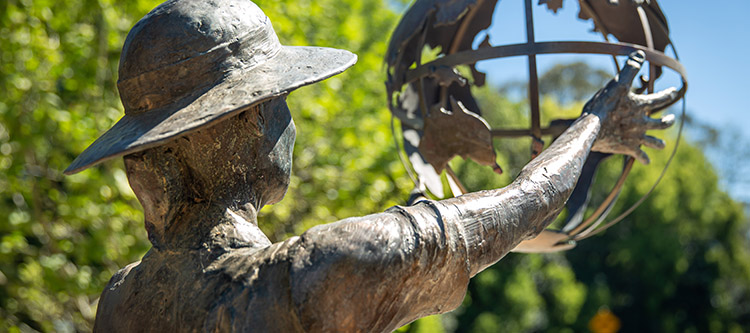 "Wisdom begins in wonder" are the famous words of the Ancient Greek philosopher Socrates, whose spirit of inquiry and questioning has inspired the Sokratis program at Pymble Ladies' College. Sokratis involves students from Years 8 to 10 undertaking an extensive independent research project of their own choice, on any subject, as long as it is not something directly studied in class. It is designed to develop intellectual curiosity, passion and scholarship and provide opportunities for creativity and challenge beyond the parameters of the traditional school curriculum.
Sokratis has been growing each year, and for 2020 we have 57 projects representing the work of 68 students. They worked on these in Terms 2 and 3, with support and guidance throughout the process via regular meetings with a teacher or Year 11 student mentor.
The final Sokratis results are usually showcased at an evening event at school, giving the students the opportunity to present their work, discuss ideas and share the outcomes. However, with the challenges of COVID-19 changing the face of public gatherings this year, we have moved our 2020 showcase online, with each student or group presenting their project in a digital format to be shared. This way these wonderful works can live on, to be read and discussed, to provoke questions, and as a celebration of the research, thinking, creativity, and personal journey they each represent.
We would like to congratulate all the girls who were involved this year. They have shown passion, hard work and resilience to produce such amazing projects during this rather unconventional year. Also thank you to all the wonderful staff and Year 11 students who volunteered their time to act as mentors to the girls involved.