Work Experience in Government Program
Friday 1 November, 2019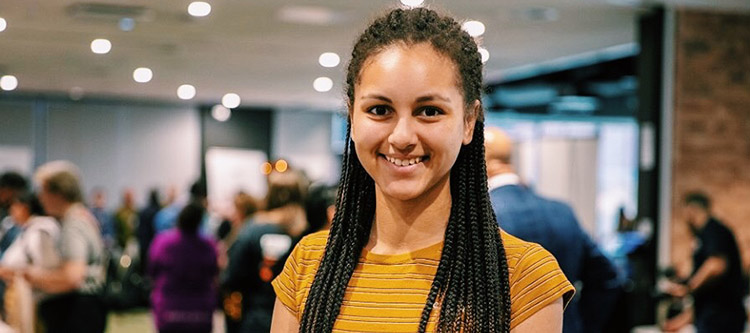 Congratulations to Tiarna Williams, one of our Year 11 Indigenous Scholars, who was selected to participate in the WEX work experience in Government program:
"Arriving in Canberra on Sunday, I joined other Senior students from all states and proceeded to orientation, participating in 'bonding' sessions that evening at our accommodation.
I enjoyed having breakfast with the Minister for Indigenous Australians, the Honourable Ken Wyatt, I had the opportunity to discuss career opportunities in the Government sector. He said that my goal of studying Law at university in 2021 would open many doors for me. Mr Wyatt was also appreciative that I had intentions to improve outcomes for Indigenous Australians.
During my time at Parliament House, I also met the Prime Minister and used the opportunity to ask some specifics regarding Indigenous Educational Funding.
My day at the Defence Force Academy was exhausting, as they conducted physical aptitude testing and 'executed' the dreaded 'Beep Test'. Experiencing target shooting with military grade weaponry was exhilarating.
Later that afternoon, we paid our respects at the War Memorial, which provided me the chance to lay a poppy near my grandfather's name on the Roll of Honour – he was a RAAF spitfire pilot.
Visiting the Australian Federal Police was extremely interesting, as we explored the Forensics Lab, interacted with some clever dogs at the K9 Unit, and learnt all about the Tactical Response Group (TRG) – the guys dressed all in black 'armour'.
At the Head Office of the National Indigenous Australians Agency (NIAA), I was informed about a wide variety of career options within the Government. Being selected to feature and be interviewed for an article published by the NIAA, completed an amazing week shared with many inspirational individuals. Many thanks to Ms Howie for organising this fantastic experience."