Wrap with Love
Wednesday 16 September, 2020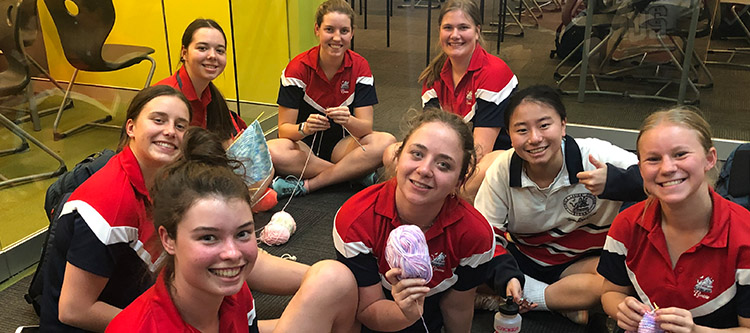 In Week 8 of Term 3, the Kate Mason Building echoed with the sounds of clacking knitting needles as we celebrated our annual Wrap with Love Knit In.
Unfortunately, due to COVID-19 restrictions, we had to scale back the event and were unable to invite parents and community members to join in the fun. Nevertheless, the girls and Senior School staff did us proud, chatting and knitting, as they worked on squares that they have been knitting for the last two terms. Many girls brought in bags of squares from home.
We have supported Wrap with Love for more than ten years now and donated hundreds of blankets!