Year 1 Delves into History
Monday 10 August, 2020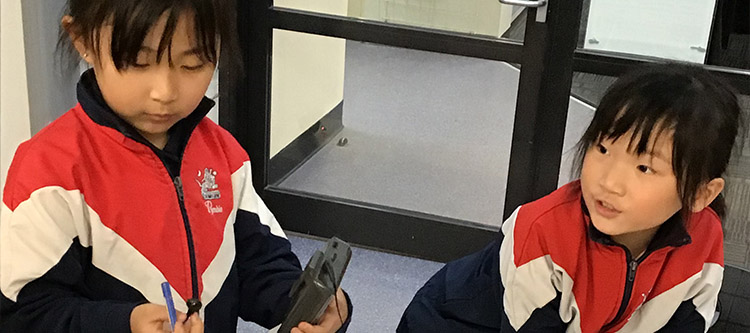 Early in Term 3, Year 1 thoroughly enjoyed putting on their investigator glasses and keenly exploring the many different items in our Year 1 Museum.
As part of our History unit 'Stories of the Past', the girls spent an excited hour armed with a clipboard, pencils and their imaginations as they studied each of the 17 interesting artefacts in turn, using their observation skills and creativity to suggest a name for each item, how it might have been used, and what we have today that is similar.
From vinyl records to rotary telephones, typewriters and handheld gaming devices, the girls loved delving into family life in the past.