Year 10 Wow Industries with Sydney Science Park Research Projects
Thursday 22 October, 2020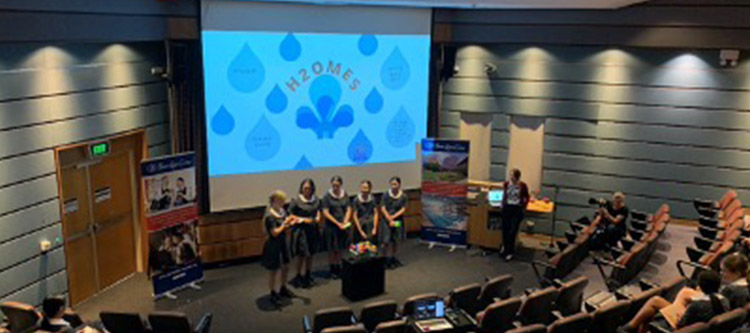 On Wednesday 23 September, our Year 10 Elective Geography students showcased their Sydney Science Park research projects. The event, which was live streamed to parents, mentors and staff across the College, was a celebration of the journey the students had made over the course of the Urban Living Lab project.
The event allowed the students to share their ideas and provide an overview of how their strategy can help to overcome an issue facing the Sydney Science Park. Diverse strategies were developed, using advice from expert mentors from CSIRO, CORE Waste and Celestino to supplement group research and knowledge acquired from events that were hosted throughout the term. Some examples of research projects include using sensors and drones for the automated delivery of medicine, encouraging active transport through LED-illuminated bike paths showcasing Indigenous artwork, harnessing organic waste to contribute to the circular economy and using vegetation in innovative ways to cool buildings.
Subsequently, there has been interest from partnering industries in taking these research projects further to explore their potential for implementation at the Sydney Science Park. This is an incredible achievement for some of the Year 10 students, who are making a real contribution to the future of Sydney. This cohort of Year 10 Elective Geography students have made history at Pymble Ladies' College, being pioneers in the future direction of education at the College, leading the way through real-world learning experiences.