Year 12 student awarded prestigious Ernst & Young cadetship
Tuesday 26 September, 2017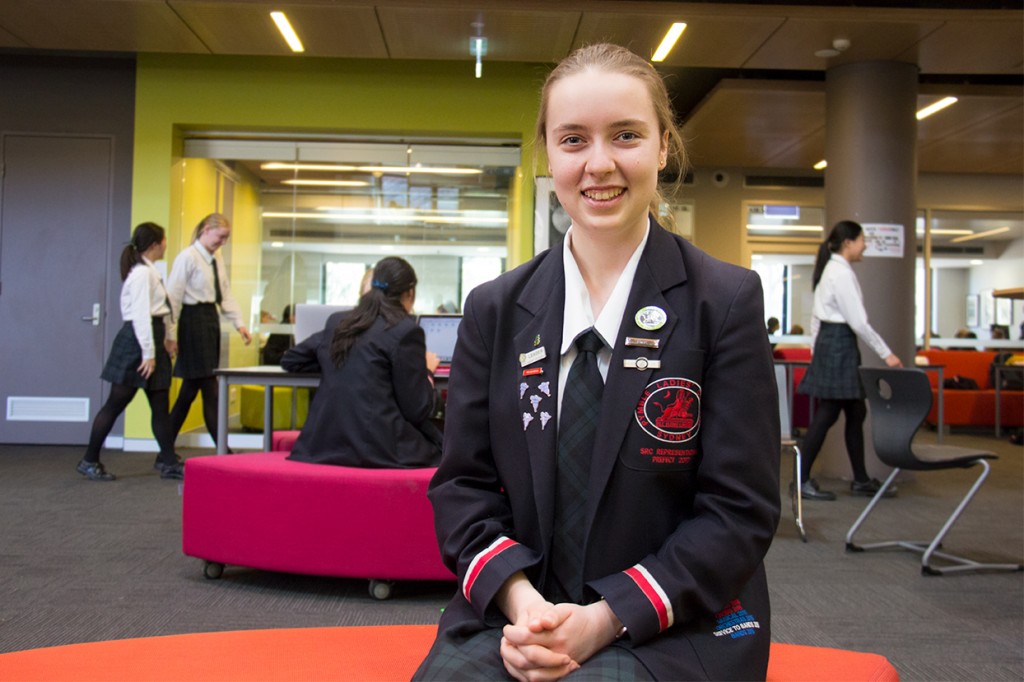 Year 12 student Laura Glase will sit her HSC exams safe in the knowledge that she has secured the opportunity of a lifetime in the business world. Laura competed against number of candidates from around the state to win the prestigious cadetship at multinational professional services firm Ernst & Young.
"The cadetship at Ernst & Young provides excellent opportunity for self-motivated students who want to combine their part-time studies with full-time work for a global company," says Head of Senior School, Mrs Nikki Wyse.
As part of her cadet program, which will commence in 2018, Laura will have invaluable opportunities to work with clients, while being mentored by senior Ernst & Young staff.
"Laura's win came as no surprise, as she has been such a wonderful all-rounder in the Pymble community," says Mrs Wyse. "She is self-directed and constantly seeks for ways to improve her learning. In addition, she is extremely reliable and responsible and highly aware of the needs of others. She will be a genuine asset to any community or organisation."
Congratulations, Laura!