Year 6 Girls Dazzle in their Musical
Monday 21 September, 2020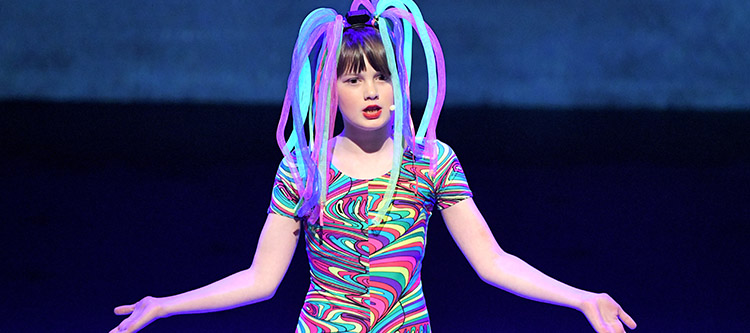 Our Year 6 girls have taken us to The Emperor's Garden and dazzled us with their creativity and teamwork as they performed their exceptional musical to our very excited Junior School audiences. These performances represent hours of effort and courage as the girls embraced their roles and worked collaboratively to tell an engaging story on stage.
The girls were also delighted to receive letters from Year 6 2019 wishing them luck before their first performance. Our girls are now writing letters in preparation for Year 6 2021! This is a wonderful tradition for our girls initiated by Ms Sarah Wells. Each of our year groups were able to watch the performance in a socially distanced way.
Congratulations to our Year 6 girls and Junior School Performing Arts teachers, Sarah Wells and Jill King, along with Visual Arts teacher, Emily Clutterham, for a beautifully re-imagined, COVID-19-compliant performance!
Photography courtesy of Lightbox Photography