Kindergarten to Year 6
Pymble offers an extensive range of options for tennis enthusiasts in Kindergarten to Year 12 who attend Pymble, including squads, private and semi-private lessons, and tournament opportunities.
Little Aces Kindergarten to Year 2
For beginner and intermediate players
In Little Aces, Kindergarten to Year 2 students will play tennis in a fun, enthusiastic environment with an emphasis on developing the fundamental motor skills for tennis.
Players will develop basic stroke production, fundamental skills for rallying and learn the basics for competitive matches.
Each group will play on modified Tennis Australia 'Hot Shot' courts, allowing for more opportunity to 'learn through play' with a friend and coach.
Players will be arranged into smaller training groups based on their experience and ability, allowing them continual progression through the Tennis Australia Hot Shots syllabus.
These groups will cater for Pymble Kindergarten to Year 2 students of all abilities.
Junior Active Years 3 to 6
For beginner and social players
Learn to play tennis in a fun and enthusiastic environment with your friends!
Our Years 3 to 6 Active Tennis Squads are suitable for beginner to intermediate tennis players.
This program is based on the Tennis Australia 'Hot Shots' framework allowing players to progress through the red, orange and green stages of the junior tennis pathway.
Smaller courts and low compression balls allow students to develop sound technique and enable longer rallies to make learning tennis more fun and accessible for our younger players.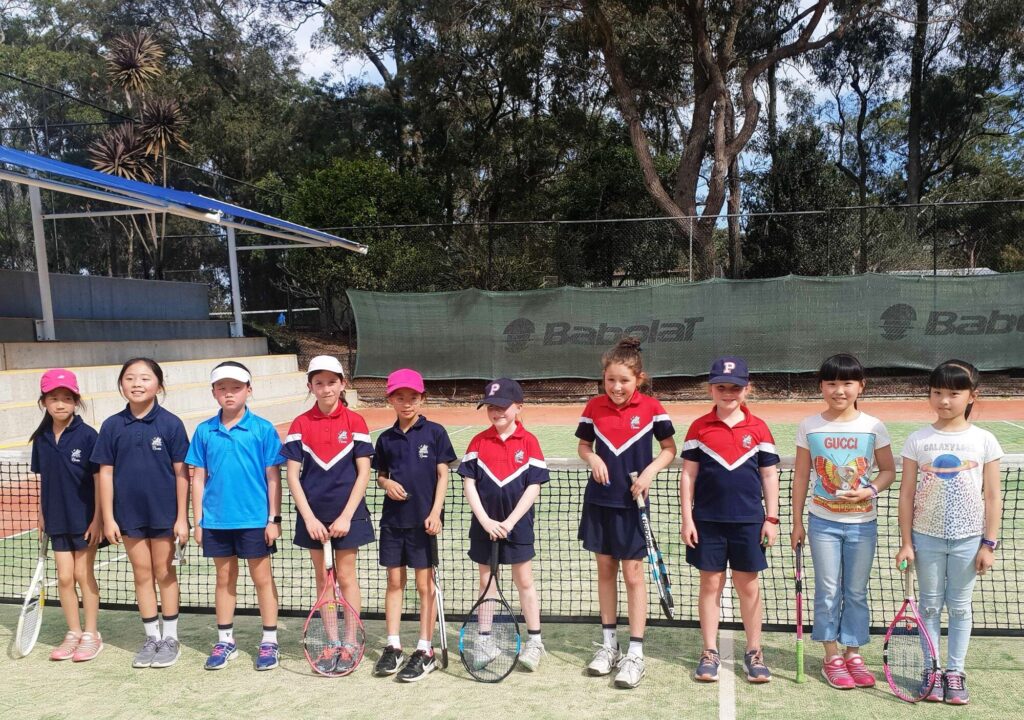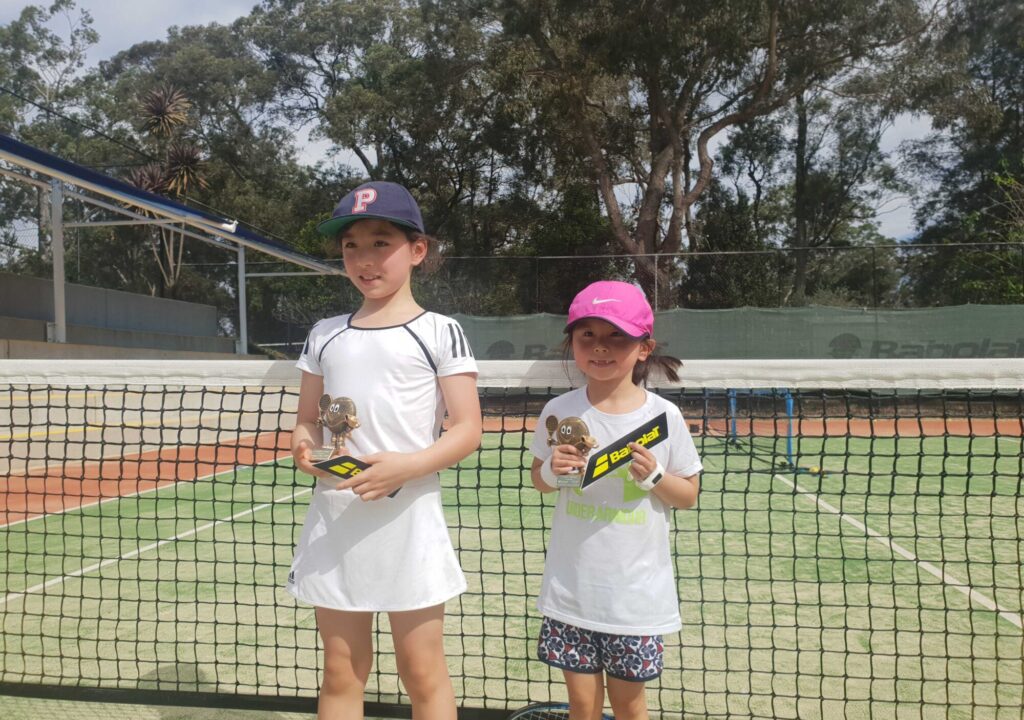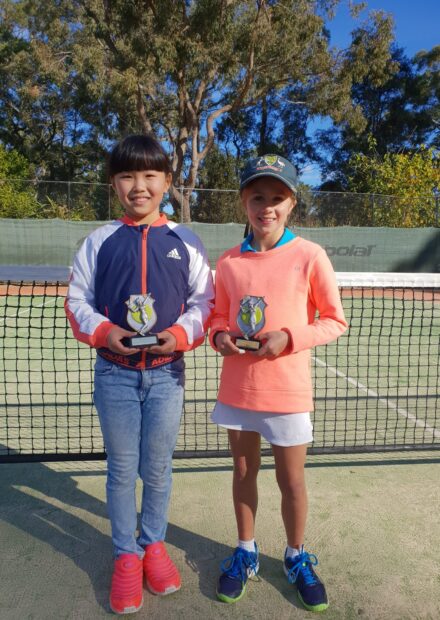 Junior Development Squad Years 3 to 6
For intermediate to advanced players
Selected
Experienced Hot Shots Tennis players looking to experience rapid progress and make Tennis their main sport are welcome to join our Junior Development Tennis Squads.
These squads cater for intermediate to advanced level players and will help prepare students for matches and competitions by developing both technical and tactical elements of their game.
Students at this squad level will train at a higher intensity, and with a greater focus on competitive play.
Pymble Performance Squad Years 3 to 6
For nationally ranked players
Selected and by invitation
The Pymble Performance Squad (Junior) will cover tennis specific technical, tactical, physical and psychological components of the sport, whilst encouraging social, educational and competitive experiences.
This program is targeted to athletes who want to take that extra step in being the best in their sport.
Students will receive high quality, high intensity training to drive their development as tennis athletes and best prepare them for any competitions they participate in.
Each training session will include a fitness and footwork element, as well as developing the advanced technical and tactical elements of the game.
Private Lessons
For all levels of player
Private lessons benefit all standards from beginners to advanced players. Pymble Ladies' College has qualified coaches to help develop both the technical element of strokes and tactical play.
Private lessons are ideal for introducing beginners to the game with one-on-one tuition while advanced players can improve and develop advanced strokes, slice, topspin, physical and psychological skills.
Semi-Private Lessons
For all levels of player
Semi-private tennis lessons allow students to learn and develop their tennis with a friend or a student of similar ability and age.
The favourably low coach-to-student-ratio enables the coach to fast-track player's technical development in a fun environment.
Pymble Slam Saturday Hot Shots Match Play
For all levels of player
Our Pymble Slam Saturday Match Play Sessions are a great way for all our Kindergarten to Year 6 students involved in the tennis program to experience competition in a positive and welcoming environment.
Our Hot Shots program will use smaller courts and low compression balls to facilitate longer and more enjoyable rallies between players of similar abilities.
Students will play their matches on the correct stage (red, orange, green or yellow) that they are training on. These sessions are a great way for students to practice and showcase the new skills they have learnt during their weekly tennis lessons.