Pymble Tennis Academy
Dedicated to helping inspire a passion for tennis in our girls and the greater tennis community, our team of qualified and experienced coaches are ready to return serve.
At Pymble, we pride ourselves on being a leader in sport, where girls of all ages, abilities and aspirations are encouraged to strive for the highest.
We are focused on developing players to reach their full potential – and making sure they have fun doing it!
With this in mind, we established the Pymble Tennis Academy (PTA) in order to take our dedicated Tennis Program to a new level of excellence.
Whether that be participating at an elite level, working on the psychological aspects of the sport or simply developing your daughter's topspin in a social environment.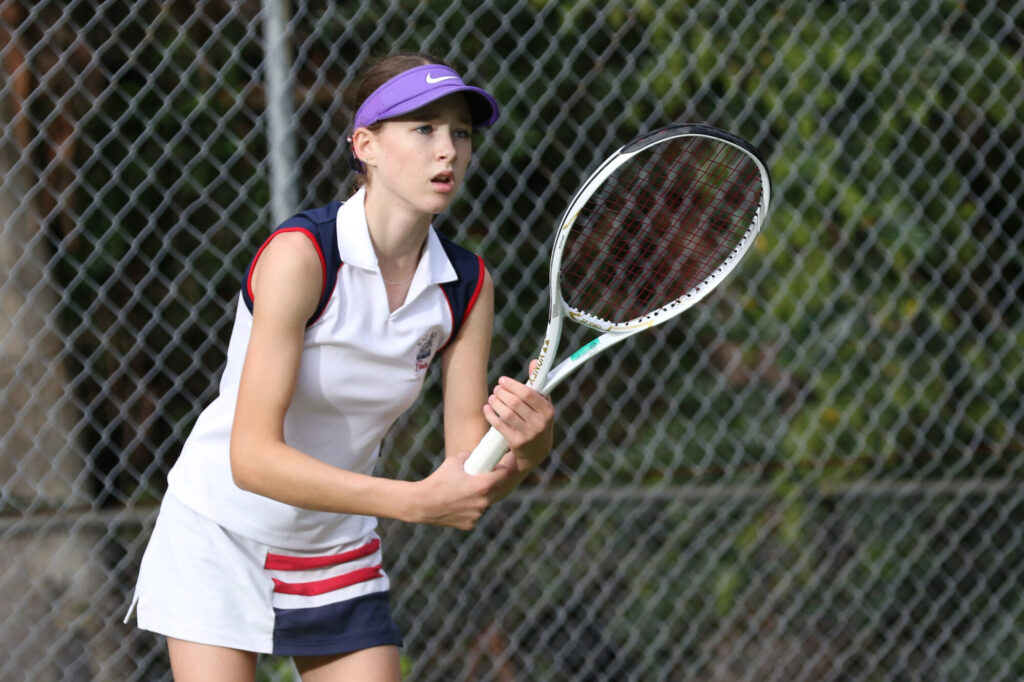 Pymble students
The College offers an extensive range of options for tennis enthusiasts in Kindergarten to Year 12 who attend Pymble, including squads, private and semi-private lessons, and tournament opportunities.
Community programs and lessons
We also have community programs and lessons for non-students: for the local community, parents, siblings, ex-students and staff, we are able to provide private and semi-private lessons, as well as other exciting ways to engage with the PTA.