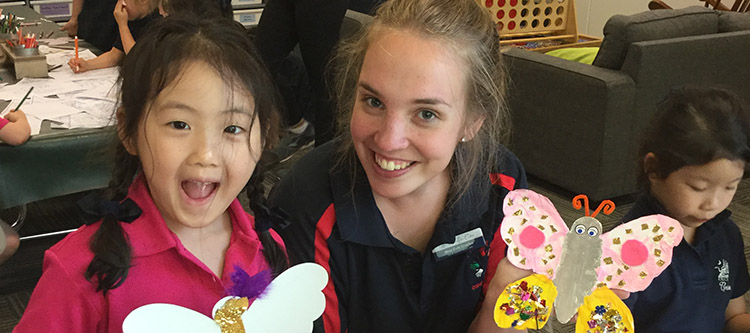 The Pymble OSHC Centre offers quality Out of School Hours Care and Vacation Care programs.  New families must click on 'How to Enrol' before making a booking.  Families who are already enrolled must ensure their account information is up to date in Kidsoft before they can make a booking via the iParent Portal.
New families must be enrolled in Kidsoft to attend Pymble LC OSHC.
Please download the instruction manual for enrolment steps.
Pymble LC OSHC bookings can be made through the Kidsoft iParent Portal. Please refer to the OSHC Booking Guide for instructions to create routine or casual bookings.

Once you have made a Routine or Casual booking you may need to complete the ASC Co-curricular Activity Notification form if your daughter attends a Co-Curricular activity on the day attending OSHC. Not only does this inform us as to where you child is whilst in our care, but also provides your authority for your daughter to attend the activity and our OSHC staff to sign your daughter in and out of the service.
If you do not complete this form your daughter will:
1. not be signed out from OSHC to attend her Co-Curricular activity
2. a non-notification fee applied due to an unexplained absence if attending the activity straight after school.
Bookings are made through Kidsoft iParent Portal, please ensure you have access to your account. You can email us should you require assistance with logging in.
If you need help with using the booking system, please refer to the iParent Portal Reference booking guide.
If you do not have a Kidsoft account, please see the instructions on 'How to Enrol'