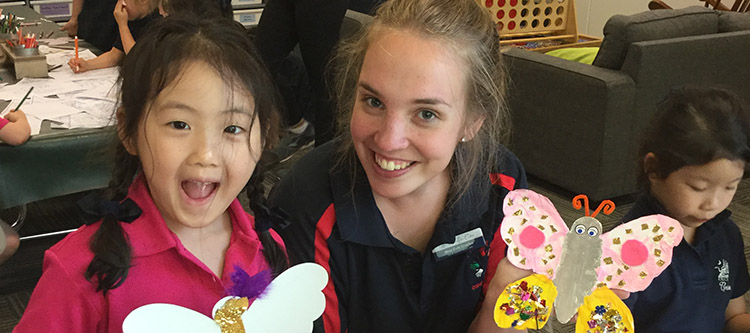 The Pymble OSHC Centre offers quality Out of School Hours Care and Vacation Care programs.  New families must click on 'How to Enrol' before making a booking.  Families who are already enrolled must ensure their account information is up to date in Kidsoft before they can make a booking via the iParent Portal.
Pymble LC OSHC bookings can be made through the Kidsoft iParent Portal. Please refer to the instruction manuals for your required booking.
Once you have made a Regular or Casual booking you will be required to complete the ASC Co-curricular Activity form as it keeps the OSHC Centre up to date with your daughter's co-curricular activities. This is a requirement for all OSHC bookings.
If you do not complete this form your daughter will not be signed out from OSHC to attend her co-curricular activity.
OSHC – Regular Booking
OSHC – Casual Booking
OSHC – Regular Booking Amendment Form
Please complete the Amendment (changes) to Booking Form for ALL changes to your child's current regular booking schedule at After School Care or Before School Care (adding additional day/s, swapping days, updates to co-curricular activities and/or times and cancellations). Regular booking cancellations will be actioned by OSHC administration as it is a timely process on the iParent Portal.
When updating the co-curricular activity information only, enter on the day of the activity and if it is to delete an activity enter 'Delete'. Enter only the activities that relate to your child's day of attendance at OSHC. Cancellations require one week's notification.