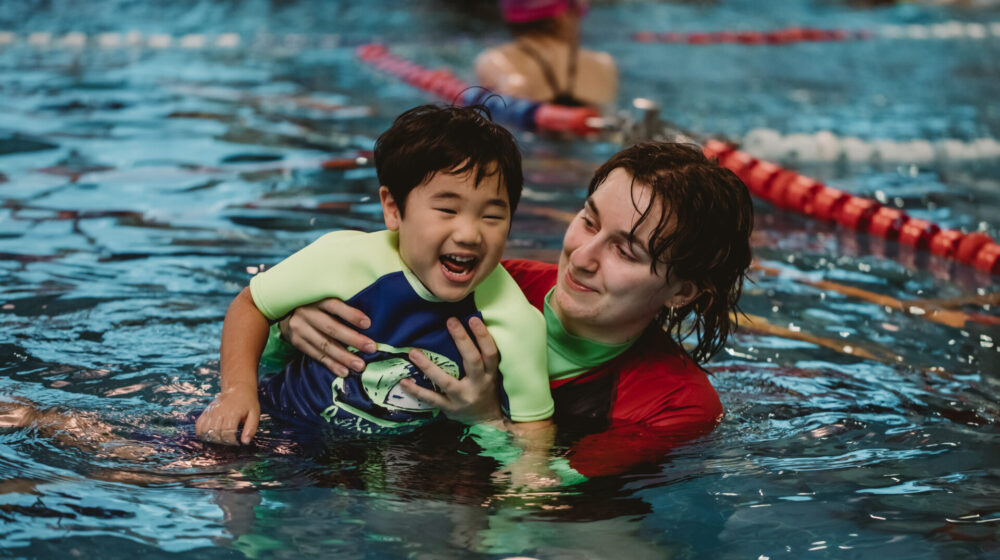 Save 50% on your second lesson
Learn to Swim at Pymble this winter and save 50 per cent on your second lesson!
It may be getting cold outside, but there are plenty of good reasons to swim twice a week this winter:

Set to a lovely 31 degrees, the water is warm all year round.
Our pool deck air temperature is also maintained at 31 degrees to ensure a comfortable swimming experience.
Our changes rooms are equipped with hair dryers so you can dry your hair and rug up before leaving the Aquatic Centre.
All Learn to Swim customers can park and gain easy lift access from the car park to the pool.
Fast track your child's progress. By swimming in winter, your child will be better prepared to participate in summertime water-based activities and school swimming carnivals.
With your second lesson for only $10 between 1 June and 31 August, contact the Learn to Swim Reception today to book your winter swimming lessons and take advantage of this offer.
Call +61 2 9855 7460 or email swimming@pymblelc.nsw.edu.au to book!
*Normal terms and conditions apply, and lessons cannot be back-to-back.