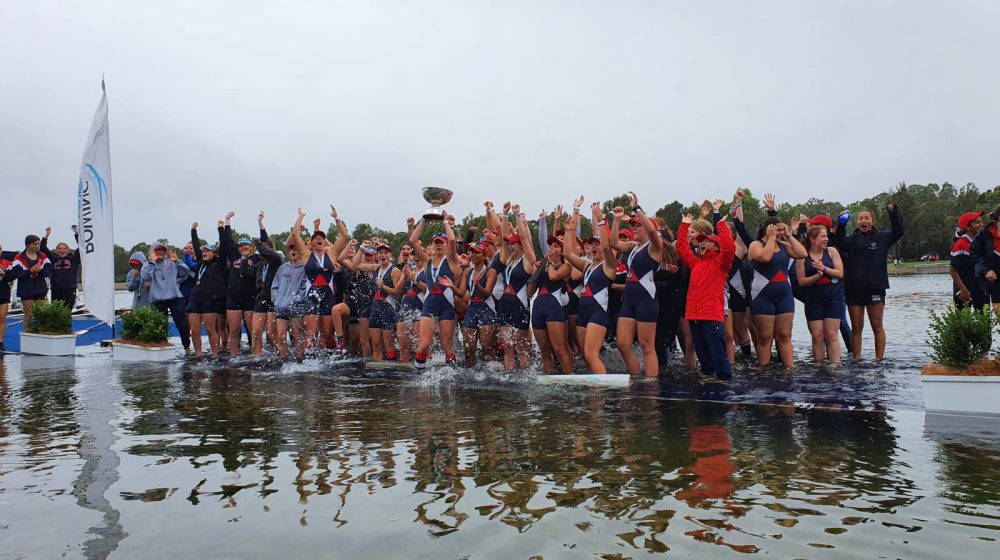 Our rowers triumph at the Head of the River
Congratulations to our rowers who braved the weather to compete in the annual Head of the River Regatta. It was such a joy to see team Pymble come away with the Betty Deer Rose Bowl for scoring the most points on the day.
The rain didn't dampen the spirits and determination of the girls with every crew doing Pymble proud. The collective performances of the squad contributed to Pymble winning the overall point score by just two points, a fantastic achievement by the girls and coaches. In total Pymble came away with a haul of medals including seven golds, three silvers and two bronze medals!
A big thank you to the staff and students who came out to support the girls as well as the Rowing Parent Support Group who catered for everyone.
Well done to our girls and to the incredible coaches and parents who run and support our Rowing program with so much passion and enthusiasm.