Facilities
At Pymble we recognise the importance of happy, well-balanced girls and young women and our aim is to foster an environment that challenges, excites and engages our students.
Pymble offers a world class learning environment that provides opportunities for excellence in academic studies, sport and the arts with a comprehensive curriculum and outstanding facilities.
In addition to the specific facilities provided within each of the school precincts, our students have access to a wide range of specialist facilities.
Vision Valley
Pymble has recently been successful in acquiring the iconic and beautiful Vision Valley retreat at Arcadia.
Vision Valley is only a 45-minute drive from the College and set on more than 90 acres of land bordering the Berowra Valley National Park. It will provide an extensive and diverse range of opportunities for experiential learning and wellness activities.
The new site would allow students more accessible outdoor education opportunities and includes a conference centre, sporting field, archery range, canoeing, rock climbing, abseiling and a zip-line.
Centenary Sports Precinct
The Centenary Sports Precinct is a fitting commemoration of our College's 100-year celebrations in 2016.
The Centenary Sports Precinct includes:
Braith Williams Aquatic and Fitness Centre which includes

50m heated indoor eight-lane swimming pool with multiple diving platforms and a dive bubble
large purpose-built learn-to-swim pool
multi-purpose fitness centre, incorporating strength and conditioning facilities and consultation and remedial treatment rooms
change rooms and on-deck showers

Jeanette Buckham Gymnastics Centre (Gym and Artistic Gymnastics)
Centenary Car Park for approximately 230 vehicles
Mollie Dive Field for hockey and tennis programs
Sporting Courts including basketball, netball and tennis courts
Centenary Walkway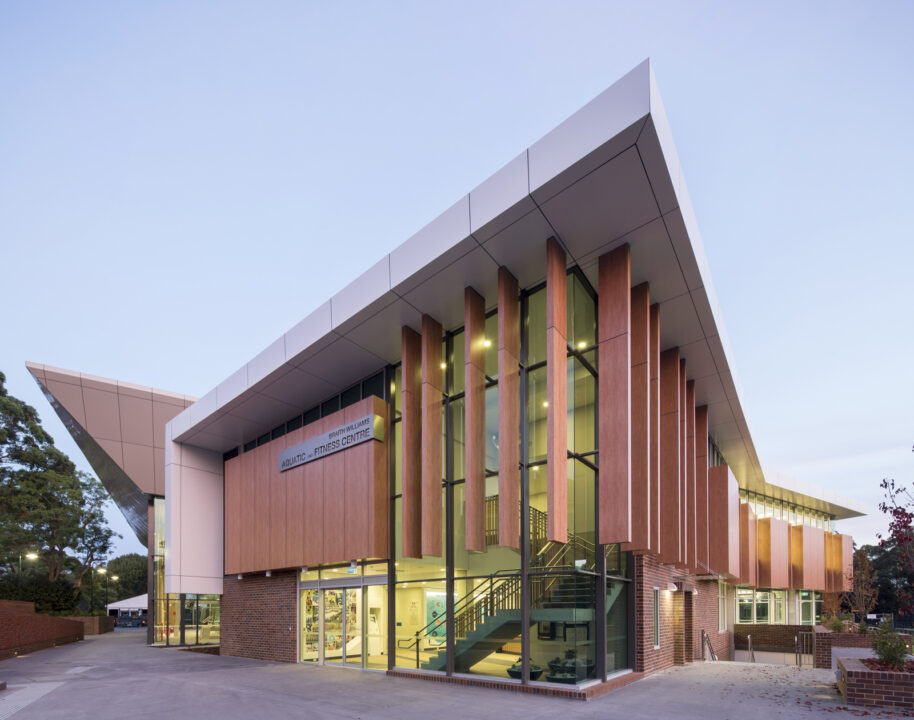 Senior School Centre – Kate Mason Building
The Senior School Centre – Kate Mason Building is a specialist educational facility purpose designed and built to address the unique requirements of senior students as they exercise their growing independence and responsibility.
The building incorporates flexible educational facilities including high visibility rooms for single and multiple classes, cutting-edge information technology, a 260-seat lecture theatre, a circular conference room equipped with high-definition video-conferencing facilities, and space for students to study and connect with each other.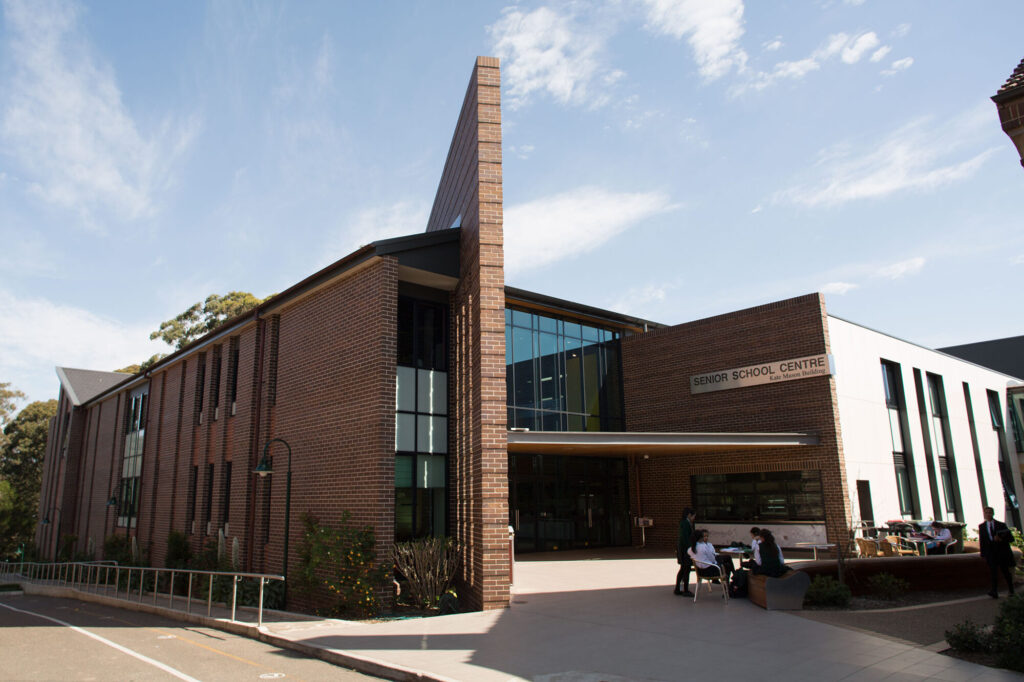 Gillian Moore Centre for Performing Arts (GMCPA)
Opened in 2005 and named in honour of Mrs Gillian Moore AO, the College's Principal from 1989 to 2007, Pymble's 750-seat performing arts centre features world-class, professional facilities.
The stylish centre features an auditorium, orchestra pit, fly tower and backstage assembly and preparation space suitable for productions of all sizes, concerts and musicals. Its state-of-the-art theatrical lighting and sound facilities stamp Secondary and Junior School productions and the Preparatory School Concert with a distinct professionalism.
Secondary girls are invited to master the use of these facilities through theatre design, technical and front-of-house roles.
The centre is also used for assemblies, lectures and presentations.
A large rehearsal room is used primarily by large music ensembles but includes features to accommodate dance and drama rehearsals. A smaller studio space is ideally suited to drama teaching and small ensemble rehearsals. Both rooms share adjacent recording facilities.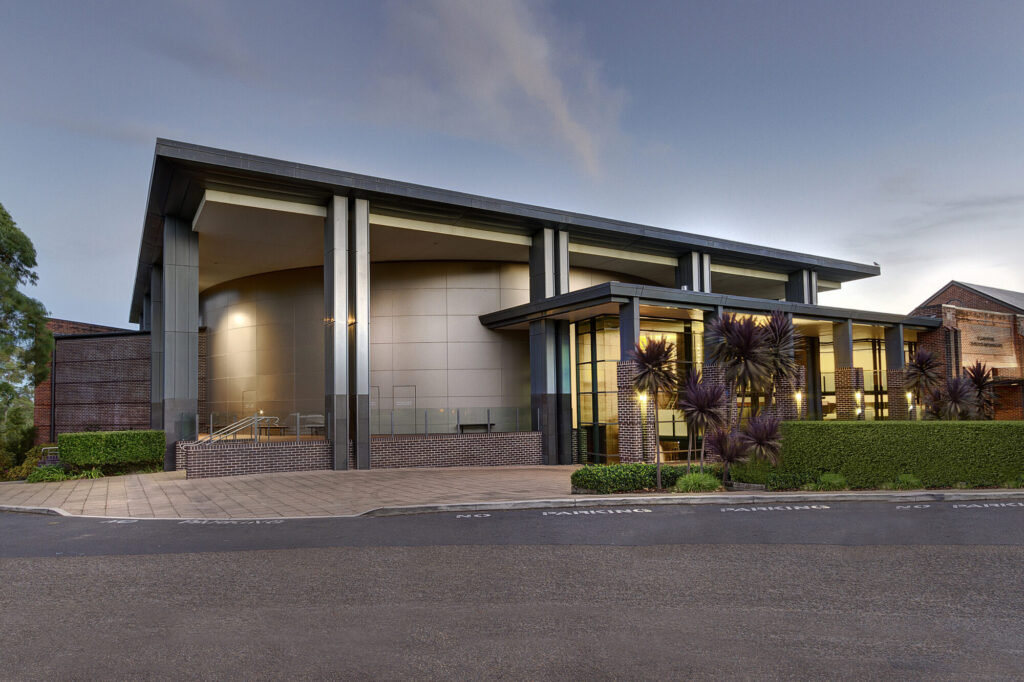 Conde Library
The Conde Library was opened in 2001 and was named after Mr John Conde AO, who joined the Pymble Ladies' College Council in 1983 and became Chairman in 1992.
The Conde Library provides Pymble Ladies' College with a first class contemporary learning facility designed around the needs of students and staff. The Library provides the flexibility necessary to suit students' different learning capacities and style.
Differentiated environments for individual study, seminars and quiet reading give Pymble girls the opportunity to learn, develop and use their research skills.
The Library assists the transition from secondary to tertiary study by encouraging girls to take responsibility for self-directed study and research.
The Library offers access to advanced technology, with print and electronic media professionally selected to support both independent study environments and seminar group work.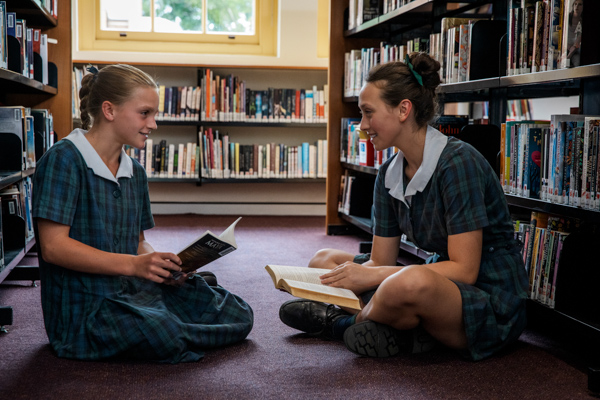 David Blackwell Music School
The David Blackwell Music School was officially opened in 1992. It was named in honour of Mr David Blackwell, former College Council member and Chairman. The facilities include:
Five large classrooms with pianos, audio and data projection equipment and access to guitars, class sets of tuned and untuned percussion instruments and wireless connection.
Two music laboratories equipped with electronic keyboards.
A gallery space for use as a rehearsal and performance venue including two pianos and a harpsichord to facilitate preparation of concerts and other major events and
Fifteen studios for individual tuition and for boarders' instrument practice.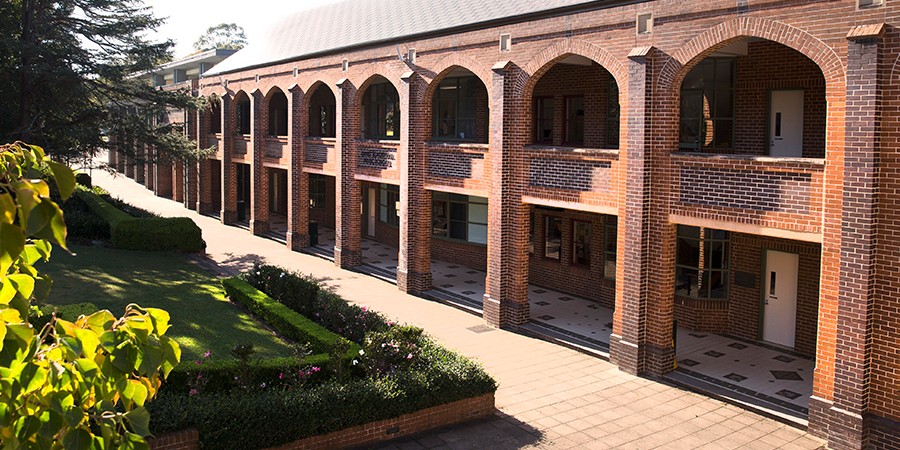 David Macfarlane Centre
The David Macfarlane Centre is used as a staff common room.
Staff use it for morning tea and lunch and during breaks from teaching. It was named after Mr David Macfarlane, Chairman of the College Council from 1982 until 1987.
Ferguson Building (Visual Arts)
Opened in 1970, the name of this building commemorates the work and service given to the College by the Chairman of the Council at that time, Mr George Ferguson CBE, BA.
The Ferguson Building also acknowledges the service of his grandfather, the Reverend John Ferguson, the first Chairman of the Pymble Council.
The Ferguson Building caters for Pymble's Secondary School Visual Arts students. The building provides an art gallery, craft facilities, kilns for pottery and an open courtyard for sculpture.
Isabel Mckinney Harrison Administration Centre
Mrs Harrison was a Head Prefect and recipient of the Marden Prize (for all round girl) and gold medallion, who excelled at sport and study, representing Australia in hockey. She also served on the College Council for 40 years.
The Isabel McKinney Harrison Administration Centre is the administrative hub of the College.
Science Centre
The College's dedicated Science Centre was opened in 1994 and includes 12 well-equipped modern laboratories and learning spaces, along with a fully integrated science lecture theatre.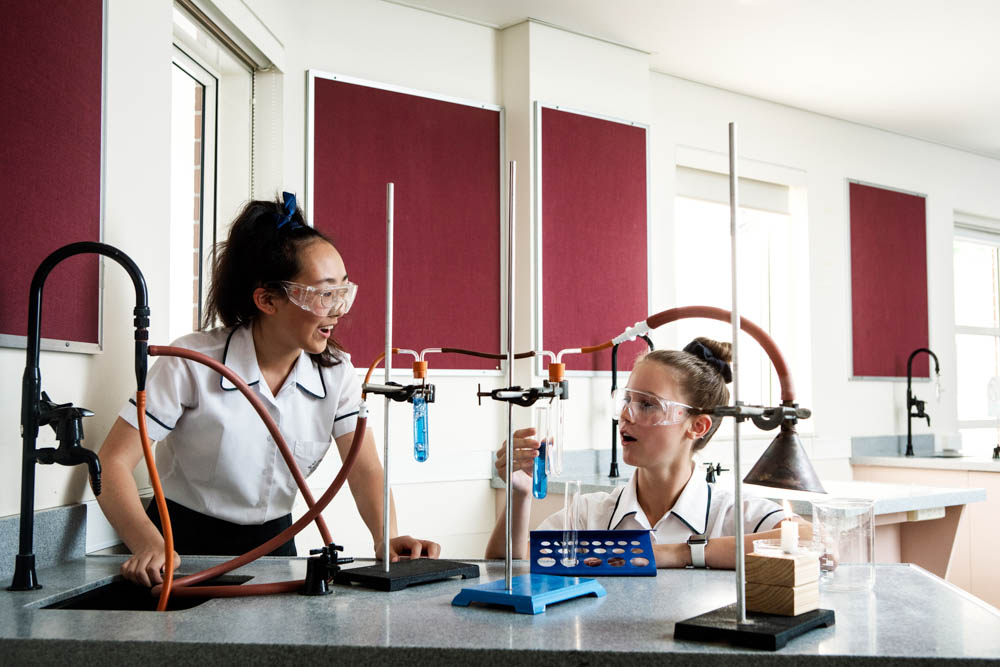 Technology And Applied Studies Centre
The Technology and Applied Studies Centre has workshop areas for electronics, wood and plastics, and specialised learning spaces for Textiles and Design, Food Technology and Hospitality.
With the opening of this centre in 1999 and the provision of commercial standard kitchens, Pymble offers a Hospitality (240 indicative hours) course which provides a pathway to the qualification of SIT20416 Certificate ll in Kitchen Operations as well as a Higher School Certificate mark which may count towards the ATAR.