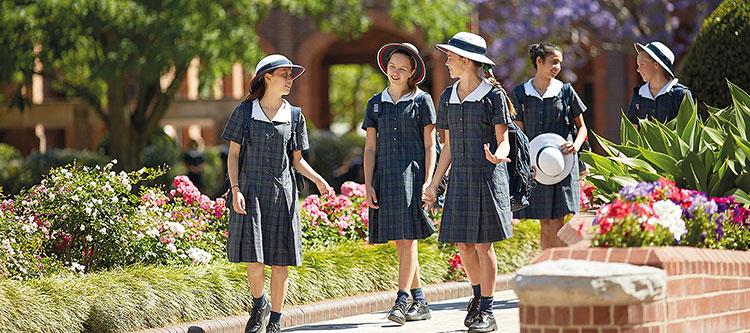 Situated on 20 hectares of beautiful park-like grounds on Sydney's upper North Shore, Pymble Ladies' College is a non-selective, independent school for girls from Kindergarten to Year 12, with Boarding available from Year 7.
With no entrance examination, Pymble caters to girls of all abilities across a wide range of subjects and interests. The College's academic standards are high, but so is the desire to see students discover and develop their own strengths and make the most of their natural abilities.
Our main entry points are Kindergarten, Year 3 (limited), Year 5, Year 7 and Year 11; however, there are occasional vacancies in other years. Students entering the College in Kindergarten must turn five (5) years of age by 31 March.
As Pymble is a non-selective school, girls are placed on the College's enrolment list according to the date on which complete applications are received.
To learn more about Pymble, the College conducts tours during term time and a range of Open Events throughout the year for prospective students and their families. Bookings are essential. To tour the College or attend an Open Event, click through to our Tours of the College webpage.
Download the Pymble HSC results brochure
View the College from our Students' perspective
Enrolment Enquiries
Enquiries can be directed to the relevant Enrolment Manager:
Rebecca Pearce, Enrolments Manager 7-12 or Clair Stock, Enrolments Manager K-6 via email enrol@pymblelc.nsw.edu.au or by phone (02) 9855 7799.