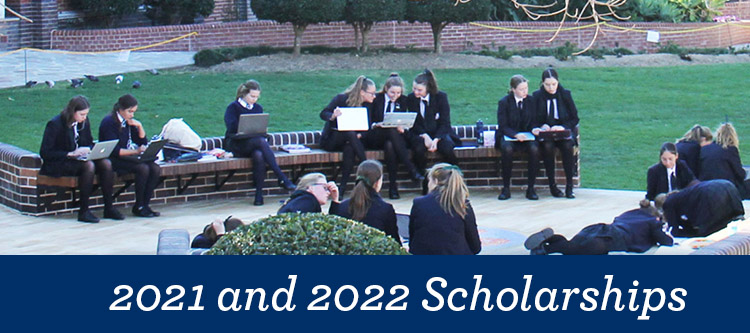 The College offers a number of scholarships each year to girls entering Years 7 to 11. For further details about each scholarship offered please follow the links below:
Indigenous Scholarships 2021
Applications for 2021 Indigenous Scholarships open in February 2020 and will close on Friday 29 May 2020.
The College Council reserves the right to withdraw a scholarship from any scholarship holder.
General Scholarships 2021 and 2022
Registration for 2021 Performance Scholarship – Sport, the 2021 All-rounder Scholarship and other 2022 Scholarships will open on Friday 12 June 2020.
Registration closes on Friday 28 August 2020 or Friday 21 August 2020 if candidates are sitting the test remotely. Additional forms and portfolios for Performance Scholarships must be posted or delivered to the College before Wednesday 19 August. Late submissions will not be accepted.
The scholarship examination for girls entering in 2021 and 2022 will be held on Saturday 5 September 2020 at Pymble Ladies' College, beginning at 8.40am and finishing at approximately 12.30pm.
On the day of the examination,  students should arrive at 8.00am to collect their name label and assemble on Marden Lawn in the Secondary School ready to enter the examination at 8.30am. Students should wear neat casual dress and bring two blue or black pens, morning tea and a drink.
A map and further details will be sent to all applicants in the week prior to the exam.
The auditions for the 2022 Performance Scholarship – Music will be held on Saturday 12 September 2020.
For further information about scholarship opportunities at Pymble, please email Mrs Rebecca Pearce, Enrolments Manager 7-12 at enrol@pymblelc.nsw.edu.au