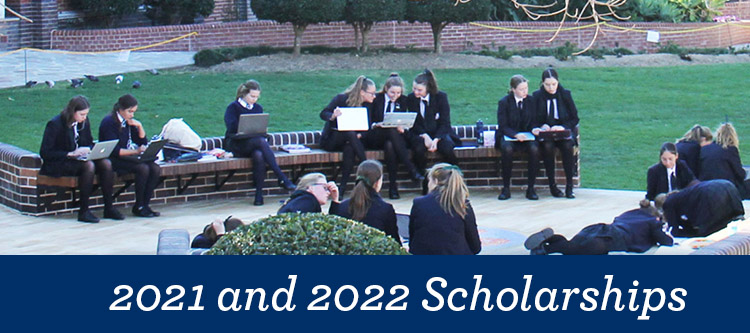 The College offers a number of scholarships each year to girls entering Years 7 to 11. For further details about each scholarship offered please follow the links below:
General Scholarships 2021 and 2022
Registration for 2021 and 2022 Scholarships has closed.
The examination for the Year 7 2022 Junior Academic scholarship, the Year 11 2022 Senior Academic scholarship and the 2022 Ex-students' Union scholarship has been postponed until Friday 19 February 2021 for current Pymble students and Sunday 21 February for external candidates. 
Candidates who had registered for these scholarships should have received an SMS and email with the new details from Academic Assessment Services (AAS). Should you wish to discuss your daughter's registration please contact AAS on +61 2 9904 4933.
AAS will send a reminder email with examination day details to all candidates a week prior to the exam next year.
Performance Scholarships 2022
Registration for the 2022 Performance Scholarship – Sport and the 2022 All-rounder Scholarship will open in Term 2 next year.
Indigenous Scholarships 2022
Applications for 2022 Indigenous Scholarships will open in Term 1 2021.
The College Council reserves the right to withdraw a scholarship from any scholarship holder.
For further information about scholarship opportunities at Pymble, please email Mrs Rebecca Pearce, Enrolments Manager 7-12 at enrol@pymblelc.nsw.edu.au