Why think Pymble?
At Pymble, you will be wrapped in a culture of care, community and commitment to educational excellence. You'll also enjoy all the benefits of a big and beautiful working environment.
Whether you are considering a career move or have accepted a position at our College, thank you for thinking Pymble.
While we are blessed with a magnificent main campus in the suburb of Pymble and, more recently, our stunning Vision Valley campus for Outdoor Education at Arcadia, we believe our students and staff are the heart of the College.
Each member of our academic, operations, administration and co-curricular teams is valued for the person they are, the quality of their work, their unique contribution to the diversity of our College and their wins, big and small.
We express our appreciation for our staff in many ways, through recognition programs, story sharing, celebrations, feedback and competitive remuneration and benefits.
We treasure our caring, inclusive and collegiate community, which we often refer to as our 'Pymble Family'.
We also appreciate that our work family is not the only priority in our lives and that our families at home come in all shapes and sizes. So, we walk the talk when it comes to supporting work-life balance, with family-friendly policies and by contributing to community partnerships.
Our respected leadership team has set a clear vision and strategy, which outlines our focus on building Academic, Emotional, Social and Digital Intelligences, and developed a master plan to deliver world-class educational facilities.
These give us the foundation for developing students with a passion for learning and scholarship, a strong assurance of their own worth and the hearts and minds to contribute meaningfully to their local and global communities.
We believe in playing to people's strengths and having the right person in the right role. For example, our specialist coaches typically run Saturday sports – not our teachers.
We also provide a wide range of opportunities for you to plot your path and grow personally and professionally, through professional learning and development, career progression, access to technology and resources and opportunities to support your health and wellbeing.
Come as you are and bring your passion for what you do. You will be joining a dynamic and committed team of professionals who love working together to empower our girls to make the world a better place.
#WatchUsChangeTheWorldTogether
Dr Kate Hadwen
Principal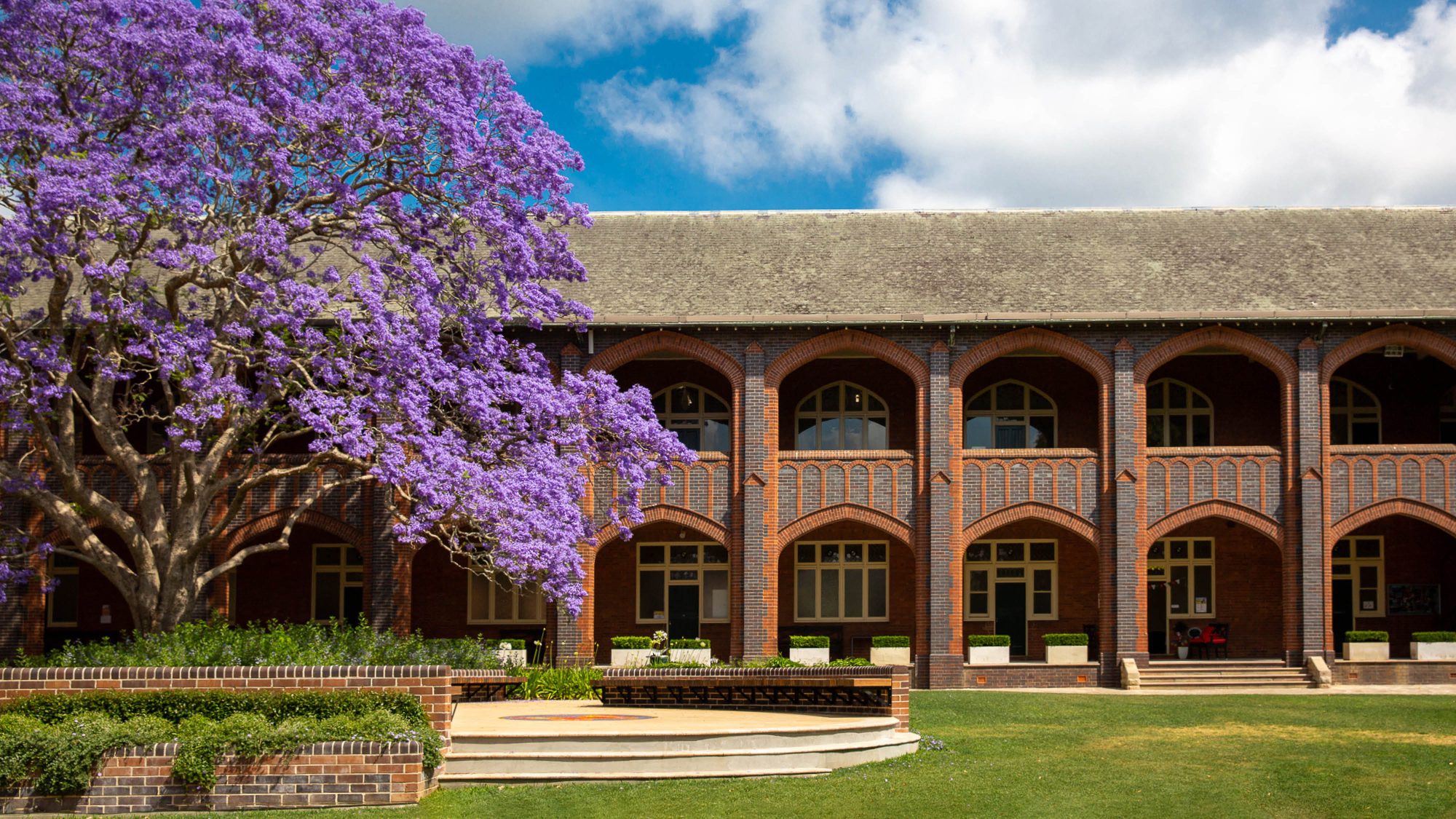 Experience Pymble
Take a virtual tour of our Campus
As a school of the Uniting Church, we welcome people of all faiths, beliefs, abilities, identities, backgrounds and cultures. We value diversity of thought and understand the power of an inclusive and united community.