International Women's Day
It is 2023 and yet gender inequality remains entrenched in Australia.
Women continue to experience discrimination and are under-represented in business leadership positions and in political and economic decision-making processes. Only one in three ASX 200 company board directors are women, and men still hold most key leadership roles across all industries.
The most recent data from the Workplace Gender Equity Agency (WGEA) indicates that progress towards gender equality has stalled and in eight industries it has gone backwards with women holding just 32.5 per cent of senior management positions despite making up more than 50 percent of the employees represented in the 2020-2021 data.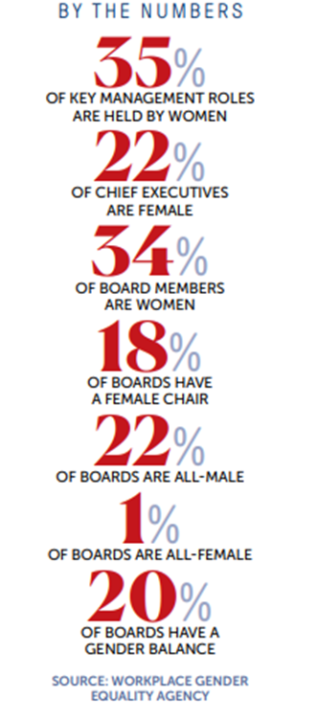 The theme for Pymble's International Women's Day 2023 campaign is It's Our Time.
Now is our time to show the world our girls have the power to flourish as compassionate and influential leaders and change their world for the better.
Now is our time to advocate proactively and publicly for more women to be included in boardrooms and in government leadership, to be acknowledged in sport and embraced in traditional male-dominated industries to co-create solutions that transform our world for the better.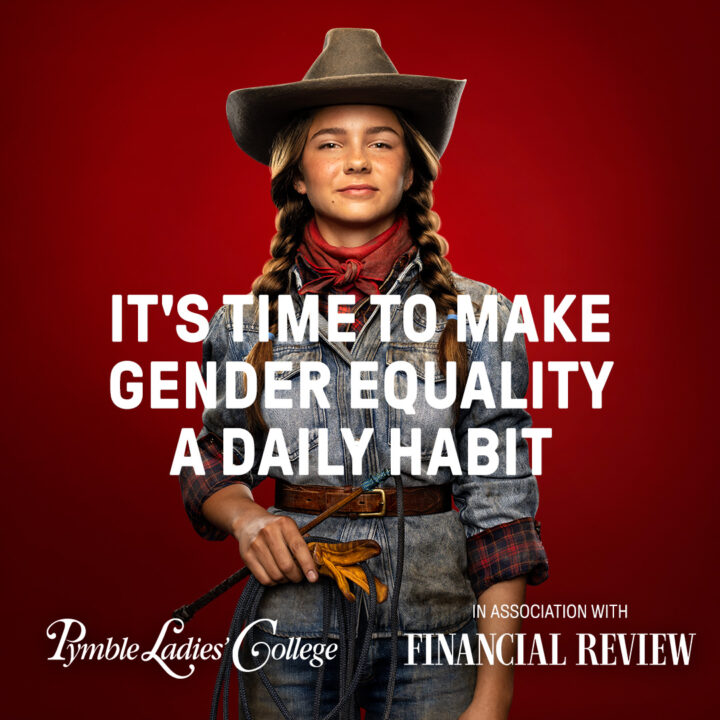 It's time to make equality a daily habit
Pymble Ladies' College is proud to partner with Australian Financial Review (AFR) to create a special International Women's Day magazine that reflects our joint commitment to building a more diverse, equitable and inclusive future for girls and young women.
Our goal in partnering with AFR is to help shape a world in which the lessons we teach in schools – lessons about equality and opportunity – ring true for girls when they step out of the classrooms and into the workplace.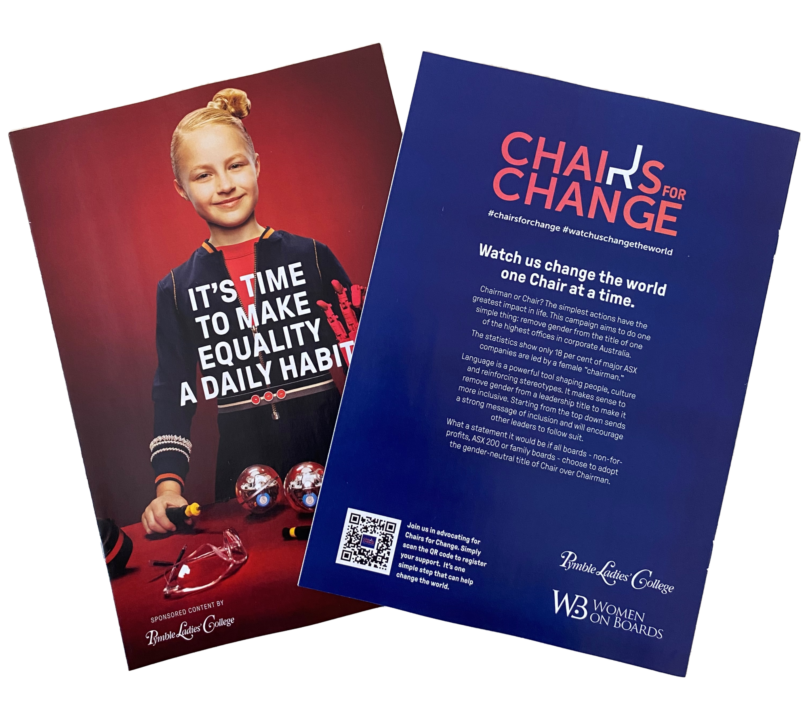 The 16-page magazine features stories about inspiring and innovative women who are forging new paths, tackling the big issues of the day and making significant contributions to business, sport and politics. It also amplifies the voices of past and present students from Pymble who are committed to playing their part in making the world a more equitable place.
Now is our time; our time to lean in together to accelerate the great work and inroads being made to promote gender equality in workplaces around Australia.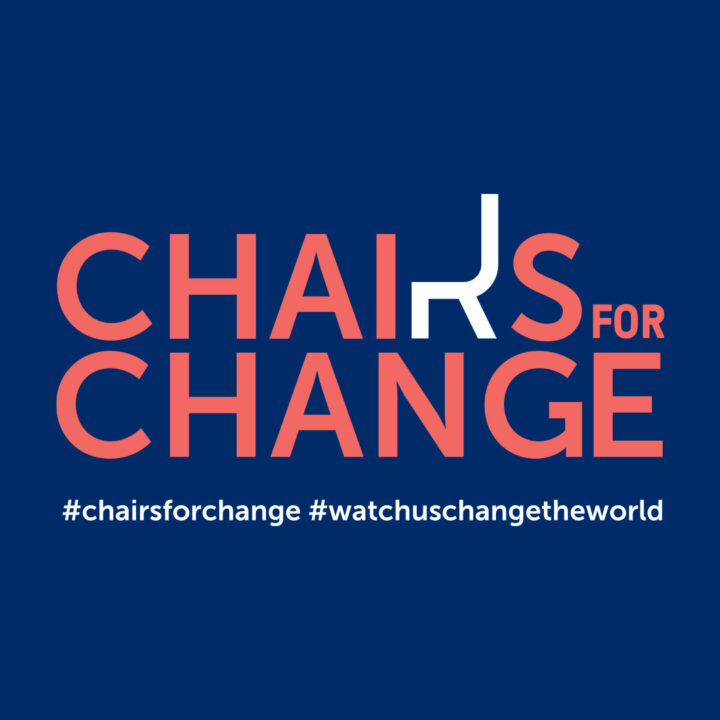 Watch us change the world one Chair at a time.
Chairs for Change is an initiative of Pymble Ladies' College in partnership with Women on Boards.
Chairs for Change was inspired by an AFR article published in 2022 with the headline "Only 10 percent of major ASX companies led by a female chairman".
The headline alone raised an interesting question. Is language holding back women from aspiring to lead boards? The article went on to point out that just 21 blue-chip companies in Australia have "female chairmen".
Language is a powerful tool shaping people, culture and reinforcing stereotypes. It makes sense to remove gender from a leadership title to make it more inclusive. Starting from the top down sends a strong message of inclusion and will encourage other leaders to follow suit.
What a statement it would be if all boards – non-for-profit, ASX 200 or family boards – choose to adopt the gender-neutral title Chair over Chairman.
Speaking of Change
Speaking of Change brings the voices of Pymble women to the forefront from our Principal Dr Kate Hadwen to well-known alumna, Melissa Doyle and gold medallist Chloe Dalton to leaders of industry such as Melanie Kuzidlo.
This podcast explores the ways we can help advance gender equality and unleash the power of young women in Australia – and across the globe.