Application and interview Process
Our selection process
At Pymble, our interview process is designed to set you up for success.
Acknowledging that for many an interview can be a nerve-wracking process, we are sharing our approach and expectations up front, and do our very best to make the interviews themselves as warm and natural as possible.
We also ensure that our interview process is genuinely a two-way exploration – you are interviewing us just as much as we are interviewing you!
Our selection process typically involves:
Completion of an application form and submission of your resume and a covering letter.
First round interview, which may be conducted remotely via Microsoft Teams or in person.
Second round interview, generally conducted in person.
For Teaching roles only: Teaching a class for a period.
Reference checks.
Application process
Regardless of which platform you see our positions advertised, you will be directed to our Pymble careers site to apply.
Our application form is brief and tailored to the type of role you are applying for. It is at this point that you will need to upload your resume. We also require a covering letter, so we encourage you to use this to introduce yourself and provide some context for your application.
You might like to use the covering letter to answer the questions: "Why are you applying for this role?" and "why now?". A covering letter is also a good place to highlight how your unique skills and experience set out in your CV align to the advertised selection criteria.
At this stage, if required, you will be prompted to attach relevant qualifications, certificates and/or licences.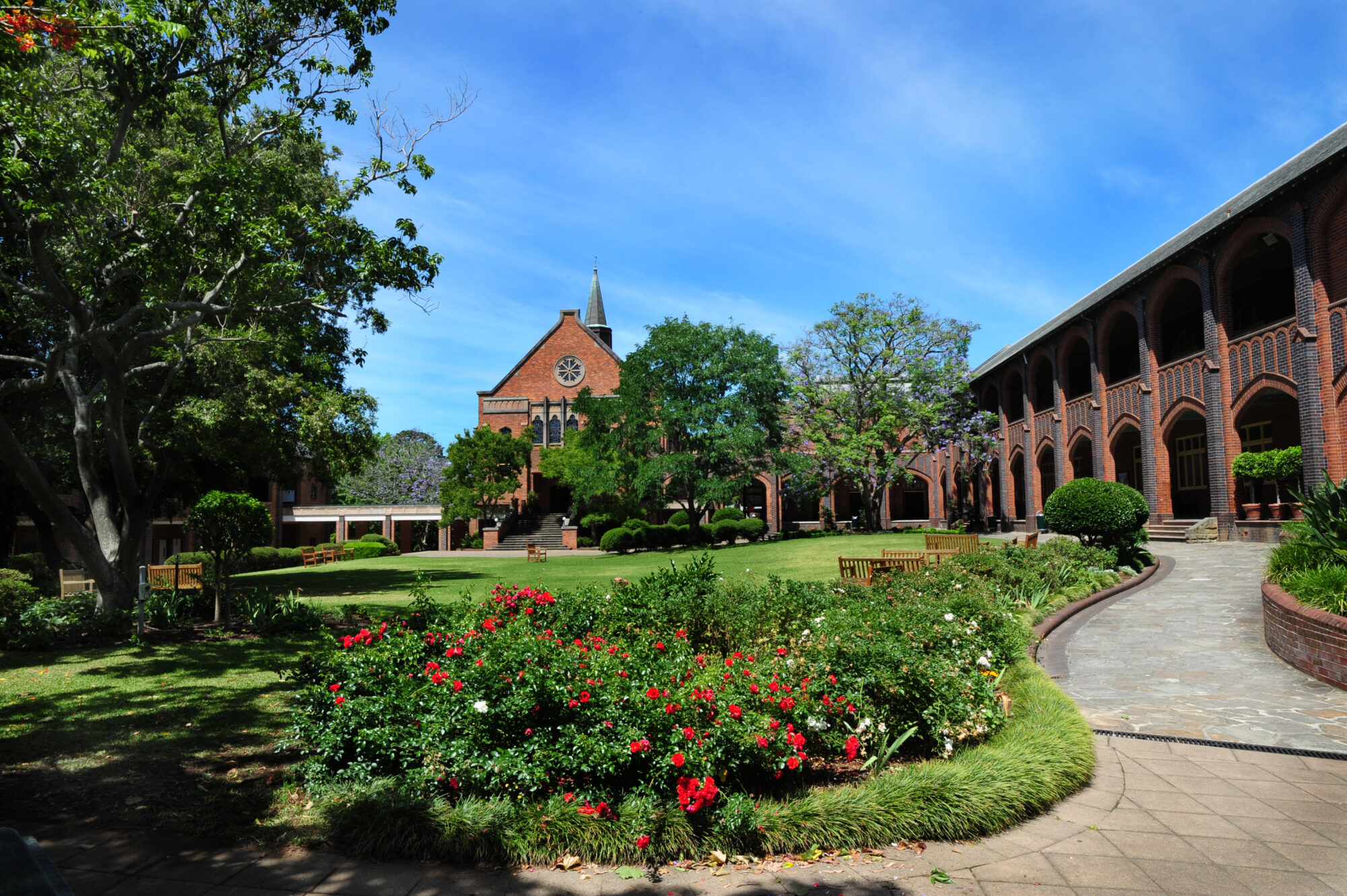 I found the interviews friendly, informative and more like an interesting conversation. I was encouraged to ask questions and felt I could be my authentic self.
First round interview
Our first round interviews may be conducted remotely via Microsoft Teams or in person depending on the role, availability of candidates and the preferences of the interviewer.
When you receive confirmation of the details of the interview, you will also be given the names and positions of the interviewers who will be interviewing you. This ensures you know who you are meeting with, but also gives you the opportunity to look them up on LinkedIn in advance if you are curious about their backgrounds.
At Pymble, we use a behavioural based interview methodology, meaning we look for specific examples of what you have done when answering the questions rather than theoretical responses around what you would do. A good way to prepare for these types of questions is to think through your examples with the S.T.A.R acronym in mind:
S: Outline the Situation / give context to your example
T: Explain the Task that you were completing or trying to achieve
A: What Action did you take; and
R: What was the Result of your action, essentially what the outcome was
To ensure all candidates have a fair opportunity to demonstrate their capabilities and experience against the selection criteria, interview guides are used so that all candidates are asked the same questions.
The interviewer will then briefly recap the position that we are discussing, ensuring we are all on the same page before commencing.
You will be encouraged to ask questions throughout the interview, but we will also provide some dedicated time at the end of our formal questions for you to ask any questions you may have. Things you might like to explore are:
The way(s) in which success in the role will be measured
The management style of the line manager or Head of Learning Area
What the broader team or department are like
What the interviewer love about the College or their roles
Future plans for the College, team or role that you have applied for
Our culture
Staff benefits.
If the interview is online, the link and some tips and tricks for joining the meeting remotely will be included in the email confirming the details of your interview.
If attending an interview in person, we will attach a campus map to the email confirming the details of your interview. Pymble is a big place – 55 acres in total – so the map shows the route from Pymble Station (if coming by train) and details of where to park, along with the route from the parking to our reception.
Second round interview
Our second round interviews are generally tailored to each candidate, enabling the interviewer to further discuss any specific areas of interest that are important for the role or clarify information from the first round interview.
The second round interview typically involves a member of our Senior Executive Leadership Team, giving you an opportunity to meet with someone in a College leadership position.
Likewise, if the second round interview is in person, we will attach a map of the Campus to the email confirming the details of your interview along with directions to Reception.
Trial Class – Teaching roles only
As part of our selection process, we invite progressing candidates who have applied for teaching roles to teach a trial lesson. This gives candidates the opportunity to demonstrate their teaching approach, style and how they build rapport with the students, as well as allowing you to get a taste of what it is like to teach at Pymble – including getting to see and experience the environment you would be working in if successful.
Candidates teaching a trial lesson will be advised prior to the class what year and subject they will be teaching and the topic the class are up to. The lesson will be observed by the Head of Learning Area and the Director of Staff. You will not be required to submit a lesson plan prior or annotations against your lesson plan afterwards.
We work hard to schedule the trial class to occur on the same day as the second round interview, making every effort to ensure the process is as streamlined as possible. Where this is not possible due to timetabling, our Talent Acquisition team will work with you to select another suitable time.
At this stage in the process, if you haven't already met our Principal, Dr Hadwen, we will also endeavour to arrange an opportunity for a meet-and-greet as part of your second round interview.
Reference checks
Reference checks are generally the final step of our selection process. We request at least two professional referees, preferably including someone from your current organisation (if possible), someone who has previously managed you directly or, if you are applying for a teaching position, your prior principal or head of school.
Out of courtesy, we recommend that you give your referees a heads up that someone from Pymble will be contacting them. This ensures that they are contactable and usually results in a quicker turnaround time on the reference checking process.
Regardless of whether you are applying for a teaching position, if you are coming from another independent school, our Principal Dr Hadwen (or a member of the Senior Executive Team) will contact the principal of the other school out of courtesy prior to progressing to an offer.
Throughout the selection process
You will be kept informed throughout the selection process, but if at any time you have questions (including ones you thought of after your interview and wish you had asked), please do not hesitate to contact our Talent Acquisition team who will either answer your questions or put you in touch with the right person to do so.
Most importantly, we want the experience throughout the process to demonstrate our warm and caring culture – so if we can assist you in any way, please do not hesitate to let us know.
As a Uniting Church school, we welcome people of all faiths, beliefs, abilities, identities, backgrounds and cultures. We welcome and encourage applications from candidates of diverse backgrounds and Aboriginal and Torres Strait Islander People.
We have an extensive First Nations Program with 24 girls enrolled as Indigenous Scholars in years 7-12. We are also well progressed in developing our first Reconciliation Action Plan.
Pymble is proud to be a member of the Diversity Council of Australia. We are a Workplace Gender Equality Agency (WGEA) Compliant employer.
We acknowledge and pay respect to the traditional custodians of the land on which Pymble Ladies' College and the Vision Valley Campus have been built and pay our respects to their elders past and present.
As teachers and students we can draw strength and guidance from Aboriginal and Torres Strait Islander knowledge, one of the oldest knowledge systems in the world.