Senior School
Within a purpose-built Senior School Centre, designed to meet the unique developmental and educational requirements of senior students, your daughter will experience the independence and sense of community she needs to succeed.
Building on the strong foundation of the Upper School years, Pymble girls in Years 11 and 12 work collaboratively with College staff to achieve their desired goals, both academic and co-curricular.
Supported, guided and challenged by dedicated and passionate staff, Senior School students can personalise their academic program through the broad range of subjects available in their Higher School Certificate years.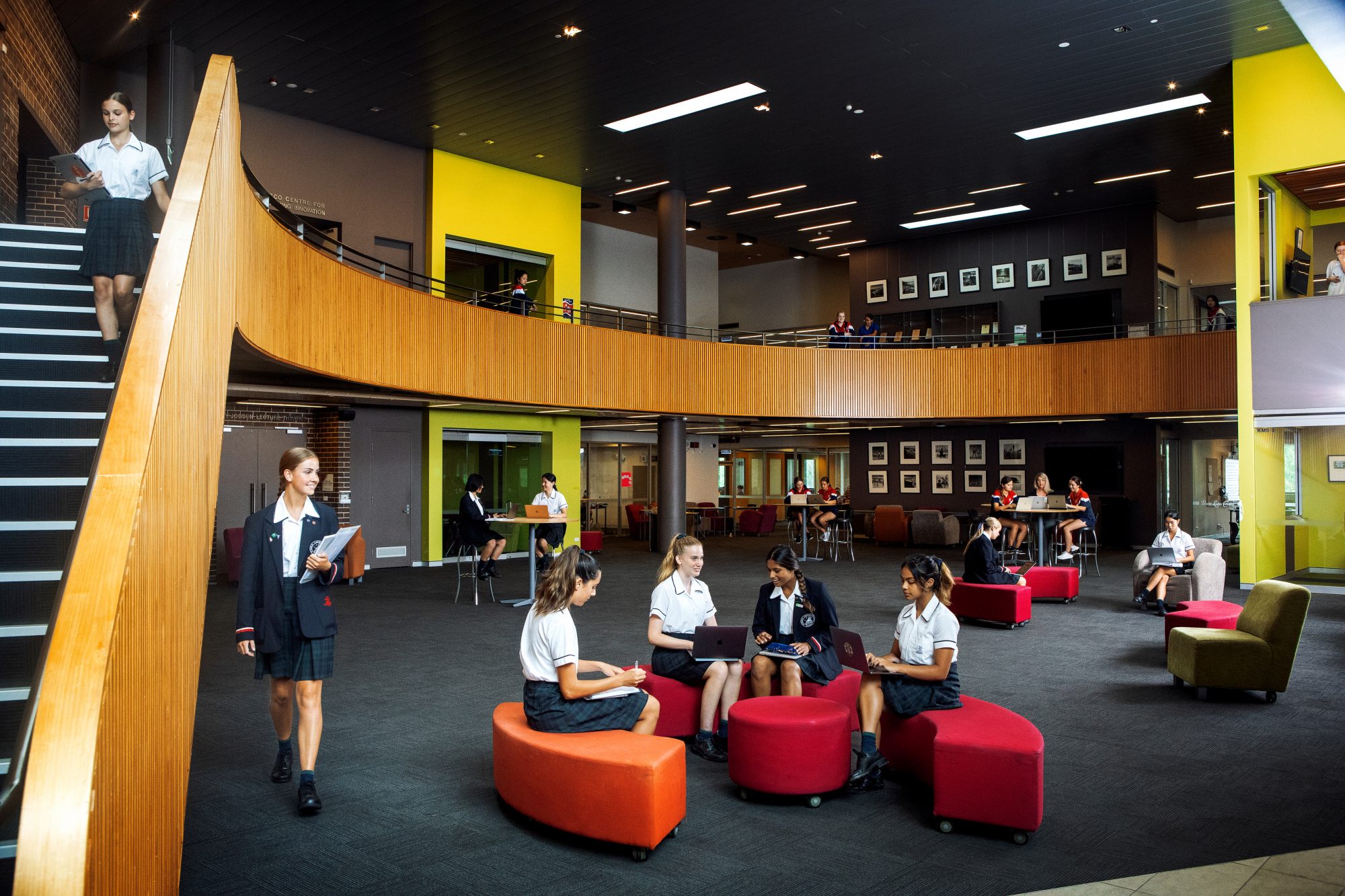 As the most senior girls in the College, Years 11 and 12 students have many opportunities to develop their leadership potential by serving in various positions. In their final year at Pymble, all Year 12 girls are role models and leaders for the College.
The Senior School aims to equip all students with the skills and desire to make meaningful contributions in their lives beyond Pymble.
Academic Excellence
Pymble girls achieve outstanding results in the Higher School Certificate each year and during their two years in the Senior School, they are supported by a dedicated team of committed and passionate teachers, bespoke facilities, evidence-based programs of support and targeted strategies to help them grow in independence and interdependence, responsibility and self-awareness.
At Pymble, we encourage each of our girls to help her develop the skills, knowledge and values required to make meaningful contributions to her communities, and to be confident in determining her own future.
At Pymble, our huge range of co-curricular options encourages our students to participate in team or individual sports, through playing in social or competitive teams. Our coaches are among the best in the industry and our world-class sporting facilities include an indoor aquatic centre for swimming, diving and water polo, a fully equipped gymnastics centre, synthetic hockey field and multipurpose courts and ovals.
Girls at Pymble have remarkable opportunities in the Performing Arts. Our diverse and high-quality dance program crosses a range of styles and levels, from Jazz, Lyrical and Contemporary, to the Royal Academy of Dance (RAD) Ballet Stream. Drama options include stagecraft and dramatic performance skills from Theatresports through to filmmaking skills. In our Language Arts program, girls work with skilled mentors, entering competitions ranging from Debating to Public Speaking, Mooting and Mock Law.
Pymble has a long tradition of excellence in music and offers an array of bands, choirs, orchestras and ensembles for students to join, as well as private music tuition.
Pymble's Outdoor Education program involves tailored experiences, across all stages, including celebrating rites of passage. Outdoor Education facilitates personal growth, connecting with their peers, building life skills and developing independence and initiative. Many of these activities and programs are held at our spectacular Vision Valley campus.
Through these programs girls cultivate such values as commitment, self-discipline and compassion. In addition, our Years 11 and 12 girls participate in Retreat programs designed to give students the time to reflect and recharge as they undertake their final years of study. These opportunities build on the experiences of earlier years, enhancing wellbeing, connections, personal growth and leadership.
Pymble's Senior School Mind-Body-Spirit program guides each student to achieve her individual potential and develop self-worth. Students form Compass groups who progress through to Year 12 together in a safe and welcoming environment. The program also encompasses career education and the development of practical skills, such as time management and goal setting.
Pymble's Senior School Students lead the College, and this responsibility is recognised, supported and nurtured in a variety of ways. Leadership roles range from our elected Prefects and school Captains, our Student Representative Council Leaders, to House Captains leaders, Compass Captains, Chapel Leaders, Peer Support Leaders and many more. Pymble's Social Responsibility programs also connect our girls with the world in a meaningful manner.
The award-winning Kate Mason Building is Pymble's architect-designed specialist educational facility for Senior School students. This purpose-built open learning environment was devised to foster collaboration, partnership and creativity.
The visionary Centre features flexible and transparent interconnected learning spaces integrated with seminar rooms and common areas, a 260-seat lecture theatre, an innovative conference room, the Jacaranda café and multi-level common areas.
The sustainable, energy-efficient building is connected to the Conde Library by a covered bridge and has staff rooms on each level so teachers are readily accessible to students.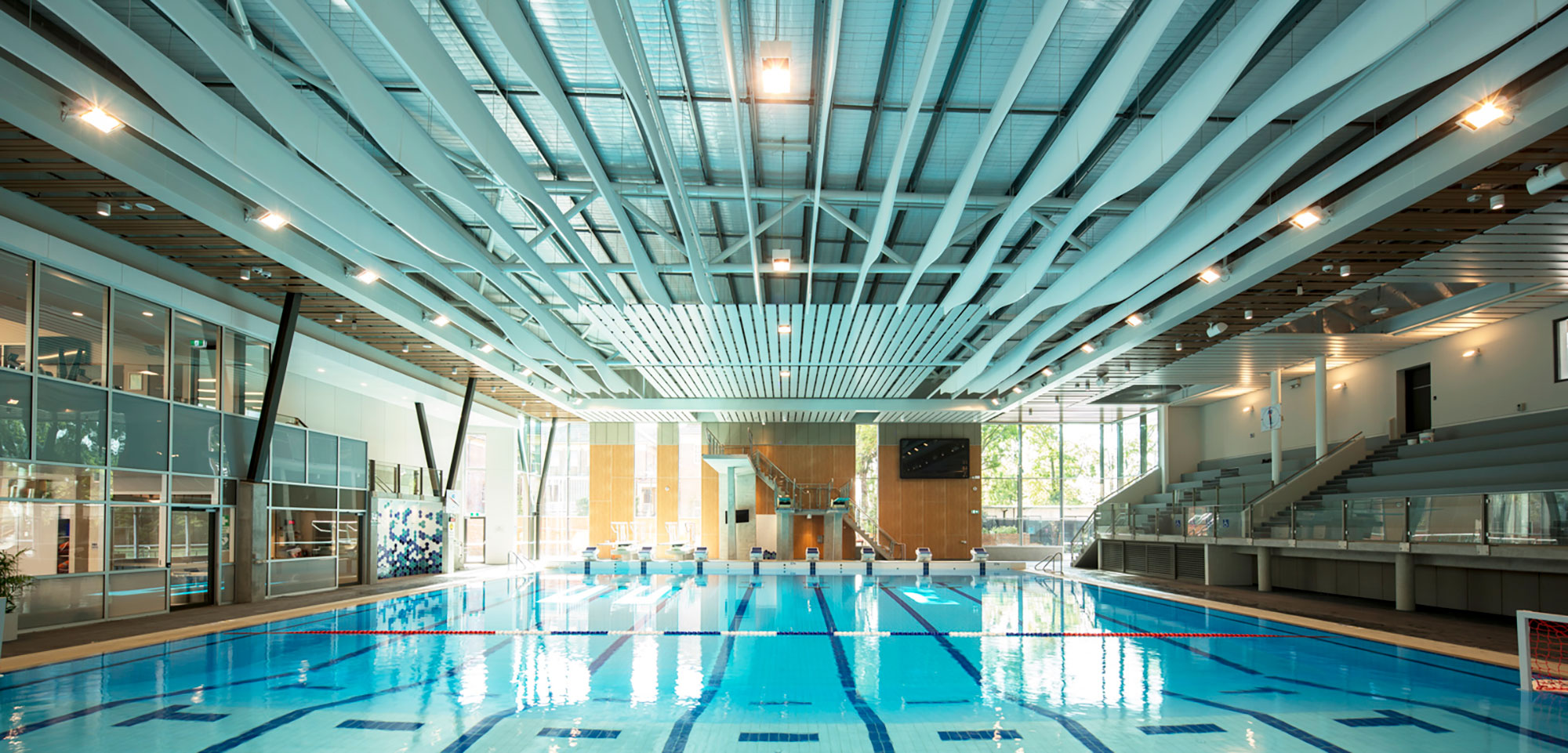 First class facilities
Our senior students also enjoy Pymble's new Centenary Sports Precinct with aquatic and fitness centre, the extensive resources of the David Blackwell Music School and the worldfirst-class Gillian Moore Centre for Performing Arts with 750-seat auditorium, orchestra pit and fly room, and remarkable facilities which include the Ferguson Visual Arts Building, cutting-edge Media Room, and dedicated Science Centre and Technology and Applied Studies Centre.
Video walk through our senior school
Tania and Emily will take you on a tour of the Senior School and share with you why they're proud to be Pymble girls.