Our Board
The Board has ultimate responsibility for the governance of the College.
Board of Directors
The Board has ultimate responsibility for the governance of the College. The Board works with the Principal to determine the strategic direction for the College and monitors the College's operations so as to ensure the effective management of its affairs and its ongoing viability. The Principal is delegated responsibility for the day-to-day management and operation of the College.
Board Members act in a voluntary capacity and bring a variety of professional skills and experience to the service of the College.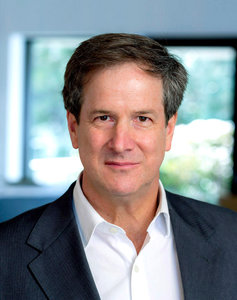 Chair
Mr James Hunter, BSC (UNSW), DIPED (UNE), MBA (AGSM), GAICD
As Chair of the Board, Mr James Hunter's expertise in leadership and education stems from his extensive background in the private sector, education and defence. After serving as an officer in the Royal Australian Navy, Mr Hunter's focus shifted to education; working as a teacher and Housemaster at Shore School, while completing an MBA and subsequently working at a range of major companies including Boral, Origin, Capgemini and most recently KPMG. At KPMG, Mr Hunter led the national consulting practice, and between 2013 to 2020 was National Managing Partner with responsibilities nationally, as well as regionally and globally. Mr Hunter is a member of the Association of Independent Schools (NSW/ACT) Board, is a GAICD, and is also a senior officer in the Royal Australia Navy Reserve. He is married to Katrina and they have three children; Charlie, Harry and Lexie, who graduated from Pymble Ladies' College in 2015.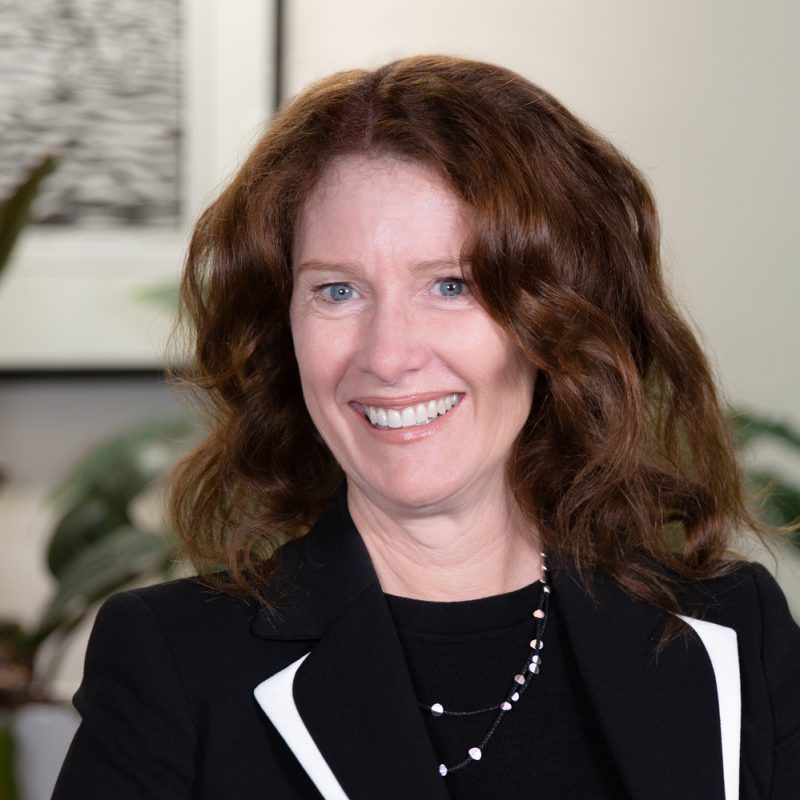 Deputy Chair
Mrs Melinda Graham LLB (HONS)
A parent of two Pymble graduates, Mrs Melinda Graham is Deputy Chair of the Board and Chair of the Pymble Ladies' College Foundation. She is a partner at corporate law firm Thomson Geer and has been admitted to the Supreme Court of New South Wales and Queensland. She has been recommended by her colleagues for inclusion in Doyle's Guide and Best Lawyers Australia and was recognised by The Legal 500 Asia-Pacific (2017 to 2019). She is a member of the Property Council of Australia, Corenet Global, and associate member of the Royal Institution of Chartered Surveyors (Australasia).
Board Members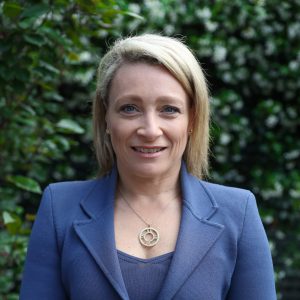 Mrs Eve Clark, BSC (ARCH) BARCH (HONS 1) ARB
Eve Clark is an Executive Director, Real Estate Asset Management for Goldman Sachs. Prior to that, she was a Senior Development Manager for AMP Capital for significant real estate developments with national oversight in design direction to ensure design excellence and commercial performance. Eve sits on the Property Council of Australia's national Development Academy Committee and has held numerous committee positions for the Property Council of Australia and the British Council for Offices in the UK. Prior to her career in property development, Eve was a registered Architect working on globally significant projects at firms in both Australia and in London. Eve holds a Bachelor of Architecture (1st Class Honors) and a Bachelor of Science (Arch), both from the University of Sydney. Eve is an ex-student of Pymble (1997) and is a mother to two children.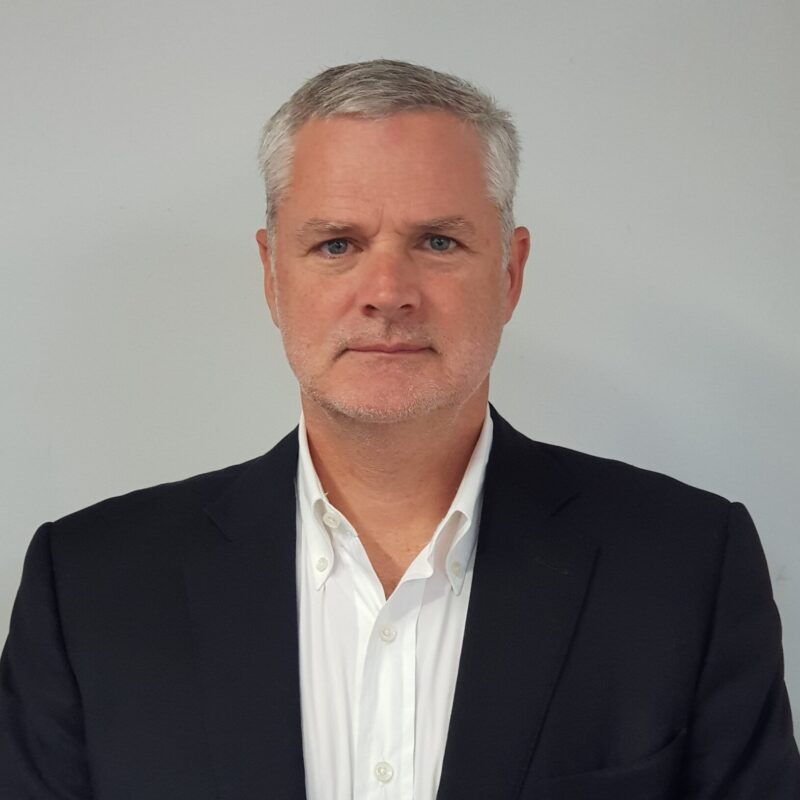 Mr Christopher Colfer, BA
Christopher has served as an international Chairman, Chief Executive and Non Executive Director across multiple industry sectors . He has extensive leadership and board experience in luxury goods, e-commerce, beauty and retail. His board experience is vast and includes the likes of Woolworths Holdings SA, Net-A-Porter, Richemont UK and Medik8. Christopher has specific skill sets in Strategy, Business Development, M&A and People Development. Christopher currently resides in Sydney with his wife Rochelle and their two children; Thomas and Chloe, who graduated from Pymble Ladies College in 2019.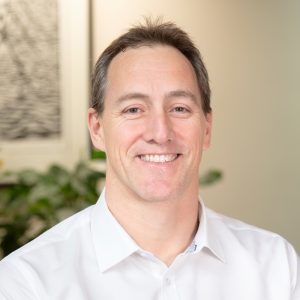 Mr Christopher Fydler, OAM LLB (HONS), BCOMM, GAICD
Mr Chris Fydler is Chief Executive Officer of technology solutions provider Tambla, having previously headed the Microsoft Gold-partnered Oriel Technologies. A former competitive swimmer, Mr Fydler represented Australia at three consecutive Olympic Games, three World Championships and three Commonwealth Games. For his efforts he was awarded Medal of the Order of Australia in 2001 and was Deputy Chef de Mission for the Australian Olympic Team in the 2012 London and 2016 Rio Olympics. Mr Fydler is Swimming New South Wales President, board member of the NSW Institute of Sport, and is Patron of Swimming Metro North East. Mr Fydler has two daughters, who are both Pymble girls.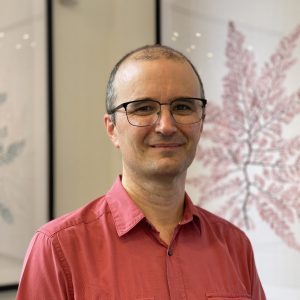 Rev Dr Chris Goringe, MA, MTHEO, DPHIL
Rev Dr Chris Goringe is the Minister at Roseville Uniting Church. Having obtained his doctorate in Quantum Chemistry from Oxford University he worked as part of the UK Supercomputing Grand Challenge Project from where he moved to a research position at the University of Sydney. He left academia to work for ten years in the IT industry, specialising in telecommunications IT strategy before returning to university to study Theology. He was ordained in the Uniting Church in 2011.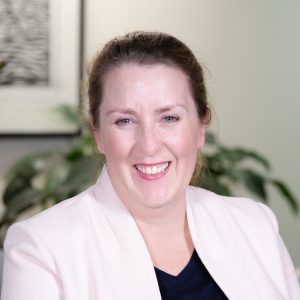 Dr Kate Highfield, BTEACH, BED, MED, PHD
Dr Kate Highfield has been on the Pymble board since 2018. She is a researcher and academic, recognised as a leader in research translation. Dr Highfield's PhD explored robotics in the early years, examining opportunities for problem-solving. Her current research explores effective technology use in teacher education, adult learning and documentation of learning.  She has extensive work in 'healthy' technology use and in how smart devices impact engagement, learning and teaching in Science, Technology, Engineering, Arts and Mathematics (STEAM).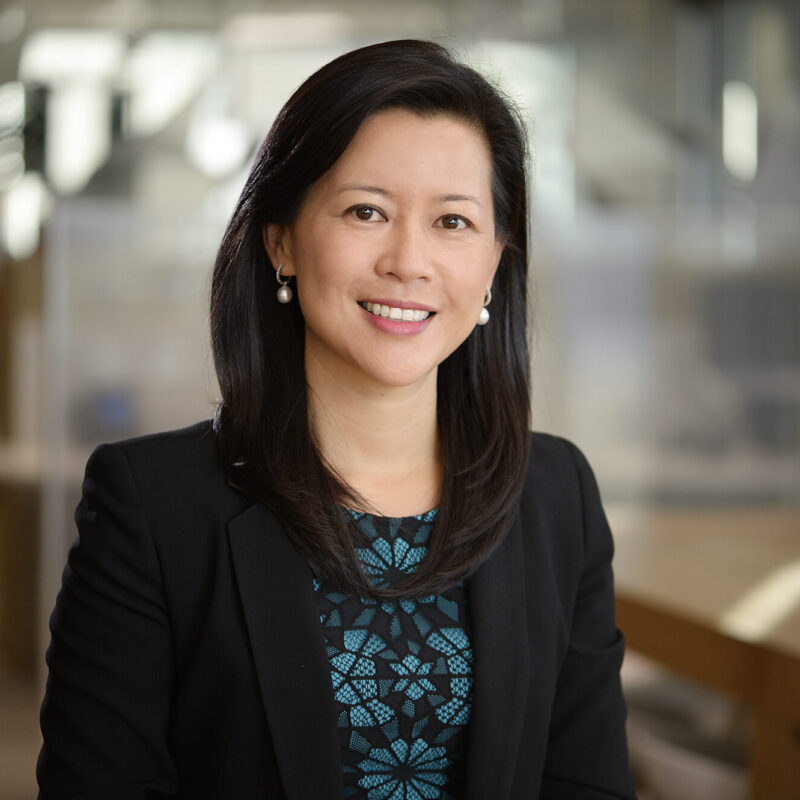 Ms Li-Enn Koo MBA (AGSM), LLB (HONS), BECON
Ms Koo is a Founding Partner and Head of People and Culture at Barrenjoey Capital Partners. She has extensive experience in the areas of people and culture, strategy and finance, having worked at global firms such as Barclays Bank, Morgan Stanley, The Boston Consulting Group and Macquarie Bank. She has an MBA from the AGSM, where she was an AGSM and Chief Executive Women's Scholar, and was awarded an exchange to The Wharton School, University of Pennsylvania in Philadelphia, USA. She holds a Bachelor of Laws (Honours) and Bachelor of Economics from the University of Sydney.
Ms Koo is an ex-student of Pymble (1991) and was the President of Pymble's Ex-Student Union for 3 years. She worked in Hong Kong for 11 years and speaks conversational Cantonese Chinese. She has a daughter at Pymble (2022) and a son studying at university.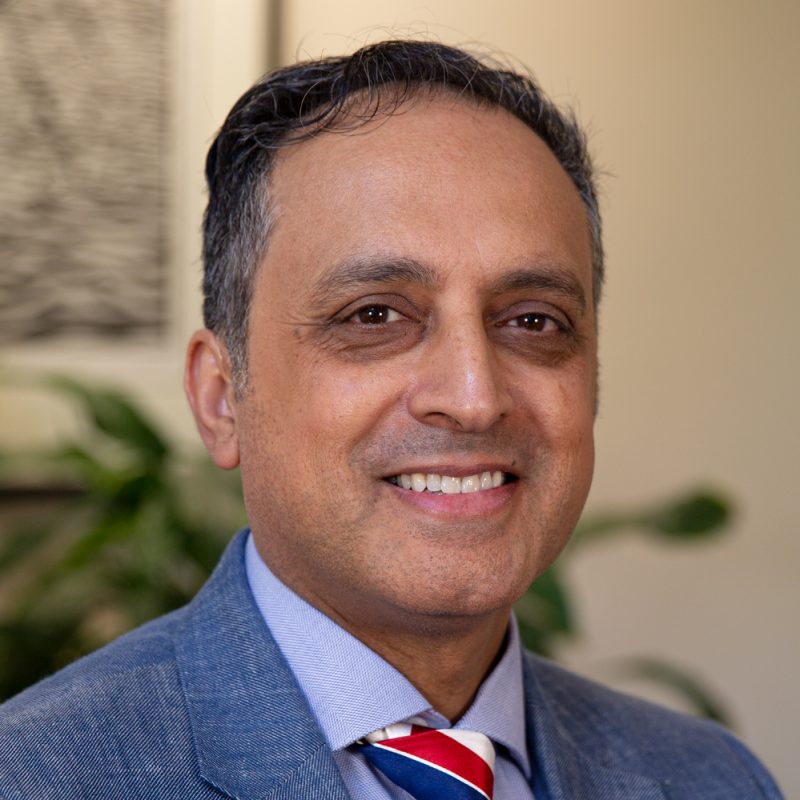 Prof Gurjhinder (Gin) Malhi, MBCHB, BSC (HONS), MD, FRCPSYCH, FRANZCP
Professor Gurjhinder (Gin) Malhi is Royal North Shore Hospital's Executive and Clinical Director of the CADE Clinic and Psychiatry Chair at the University of Sydney School of Medicine. He is Editor-in-Chief of the Australian and New Zealand Journal of Psychiatry. Professor Malhi is the Convenor of the Education Committee. He also provides advice to the College as part of the Pymble Wellbeing Reference group. Professor Malhi's two daughters are Pymble graduates.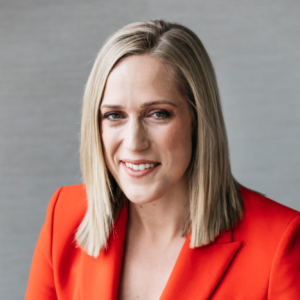 Mrs Suzy Nicoletti BA, BECON
Suzy is a global technology executive who has led digital organisations from Silicon Valley, Asia and now Tel Aviv. She is currently the Vice President of the Japan Asia-Pacific region for Yotpo, having previously served as Twitter Australia's Managing Director for 5 years. A California native, Suzy was a foundational member of Google's early sales operations in Australia in 2008 and led Google Australia's education line of business shortly thereafter. She is a member of Chief Executive Women, and resides in Sydney with her husband and 3 young daughters.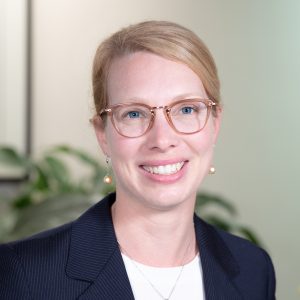 Ms Fiona Roughley, BA (HONS), LLB (HONS), LLM (HONS), GAICD
A barrister at Banco Chambers, Ms Roughley is ranked by Chambers & Partners and Doyle's Guide to the Legal Profession as one of Australia's leading junior counsel for commercial litigation and dispute resolution. Before being called to the Bar, Ms Roughley was Associate to Justice Hayne AC of the High Court of Australia, a Principal Research Officer in the Department of the Senate of the Parliament of Australia and a solicitor at Allens Arthur Robinson (now Allens Linklaters). She received her LLM from the University of Cambridge as a Gates Scholar funded by the Bill and Melinda Gates Foundation. Ms Roughley received her BA and LLB from the University of Sydney, graduating with the University Medal in Law, the University Medal in English, and the University's Convocation Medal. She is currently completing a doctoral thesis at the Australian National University on the role of the Attorney-General for the Commonwealth. Ms Roughley is an ex-student of Pymble.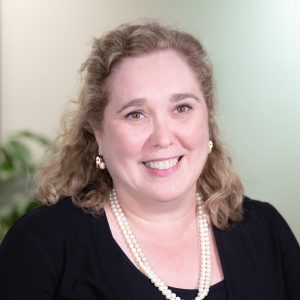 Mrs Kristen Wydell, BBUS (ACCOUNTING) FCA
Mrs Kristen Wydell has been on the Pymble board since 2018 and is the Chair of the Audit, Risk and Finance Committee. She is also the General Manager Professional Standards at chartered Accountants Australia and New Zealand. Mrs Wydell previously held senior roles at Deloitte and Ernst & Young and has provided advice to the Australian Government's Auditing and Assurance Standards Board, until her retirement from the role in December 2013.
Our Staff
| SENIOR EXECUTIVE | |
| --- | --- |
| PRINCIPAL | Dr Kate Hadwen PhD, MEd, Grad Cert Ed(School Leadership), BTeach |
| SENIOR DEPUTY PRINCIPAL | Mrs Julie Shaw MEd, BEd, DipT, MACE, MACEL |
| DEPUTY PRINCIPAL – ACADEMIC (K – 12) | Mr Justin Raymond BEd, DipEd(Innovation), MACE, MACEL, MACS, MTGN |
| DEPUTY PRINCIPAL – STUDENTS (K – 12) | Ms Lamia Rockwell BEd, MLdrshp, MACE, MACEL |
| HEAD OF JUNIOR SCHOOL | Mrs Kate Brown MA(Hons), DipLaw, GDLP, MTeach |
| CHIEF OPERATING OFFICER | Mr Allan Stewart MMgt |
| CHIEF FINANCIAL OFFICER | Mr Andy Lang CA, MAICD |
| CHIEF PEOPLE AND CULTURE OFFICER | Ms Kate Rimer BEd, DipCM, MCom, GAICD |
| DIRECTOR OF INNOVATIVE LEARNING TECHNOLOGIES | Mr Anthony England BEd, DipCS, MBA |
| DIRECTOR – PYMBLE INSTITUTE | Dr Sarah Loch PhD, MEdSt, MTeach, BA |
| DIRECTOR OF STAFF | Mr Stephen Dunk MA, BA, DipEd |
| KEY STAFF | |
| --- | --- |
| CHAPLAIN | Reverend Punam Bent MDiv, Mmin |
| CHAPLAIN | Reverend Lorenzo Rodriguez Torres MA, BA(Hons), BTheol |
| HEAD OF SENIOR SCHOOL | Mrs Nicola Wyse MA(Lit), BA, DipEd |
| HEAD OF UPPER SCHOOL | Mr Tom Riley BAppSci, DipEd, MLdrshp |
| HEAD OF MIDDLE SCHOOL | Mrs Jennifer O'Donnell BA, DipEd |
| HEAD OF EARLY YEARS | Mrs Karen Ahearn MEd, BA, DipEd |
| HEAD OF SECONDARY – WELLBEING | Mrs Melissa Boyd DipEd, BHlthSci |
| DIRECTOR OF BOARDING | Mrs Carolyn Burgess BEd, MEd, GradCert D&T, Cert II CC, Cert IV WA |
| DIRECTOR OF CO-CURRICULAR PERFORMING ARTS | Mr Michael Griffiths |
| DIRECTOR OF SPORT | Mr Greg Meagher MEdLead, BEd |
| DIRECTOR – COMMUNITY ENGAGEMENT & ADVANCEMENT | Mrs Kelly Mancey MA(OrgComm), BTeach(EC), GradCertMkt |
| DIRECTOR OF STUDENT LEARNING (YEARS 11 – 12) | Mrs Natasha Stanfield MEdLL BSci, DipEd |
| DIRECTOR OF FUTURES AND PARTNERSHIPS (K – 12) | Mr Andrew Kozyra BComm, GradCert, GradDip, MEd |
| HEAD OF CAMPUS – VISION VALLEY | Mr Stuart Clark BA, MTeach, MEd |
| DIRECTOR OF STUDENT LEARNING (YEARS 7 – 10) | Mr Jake Plaskett BA, PostGradDip, MEdPsych |
| DIRECTOR OF PROJECTS – LEARNING AND GROWTH | Mrs Kim Maksimovic MEdLL BEd (Hons) |
| DIRECTOR OF PROFESSIONAL LEARNING (K-12) | Ms Kerryl Howarth BEd, MLMEd |
| HEADS OF LEARNING AREAS | |
| --- | --- |
| ENGLISH | Mrs Amanda Reynolds BA, DipEd |
| HISTORY, SOCIETY AND ETHICS | Miss Caragh Warth BA, MTeach |
| GEOGRAPHY, BUSINESS AND ECONOMICS | Mr Trevor Lucas BComm, GradDipEd, MEd |
| MATHEMATICS | Mrs Catrina Kerr BSci, GradDipEd, MA |
| MODERN AND CLASSICAL LANGUAGES | Mrs Salina Bussien BA, BEd(Sec), MA |
| PERFORMING ARTS | Mr Marcus Stafford BA, GradDipEd |
| SCIENCE | Dr Kristie Spence DPHIL(Physics), GradDipEd, BSc(Hons) |
| TECHNOLOGY AND APPLIED STUDIES | Mr Peter Ellis MEdLL BEd |
| VISUAL ARTS | Mrs Brigiat Maltese.BEd (Art), PostGradDipVA |
| PDHPE | Mrs Alison Cruz BEd |
| Junior School Leaders | |
| --- | --- |
| HEAD OF JUNIOR SCHOOL | Mrs Kate Brown MA(Hons), DipLaw, GDLP, MTeach |
| DEPUTY HEAD OF JUNIOR SCHOOL OPERATIONS | Mrs Nerissa Davey BCom, HDipEd |
| DEPUTY HEAD OF JUNIOR SCHOOL – ACADEMIC | Ms Lara Bird BPriEdStudies, LLB |
| DEPUTY HEAD OF JUNIOR SCHOOL – STUDENTS | Mrs Kimberely Tyson BEd (Primary), MAPP |
| HEAD OF LEARNING SUPPORT (3–6) | Mrs Genia Wright DipEd |
| HEAD OF PDHPE (K–6) | Mrs Rachel Kingsell BEd(Hons) |
| HEAD OF SPORT (3–6) | Mr Matthew Tyson BExSc |
| LEAD CO-ORDINATOR (YEARS 1-3) | Mrs Jayne Mercer BSc, GCertEd, MSpecInclEd |
| LEAD CO-ORDINATOR (YEARS 4-6) | Mr Stephen Robinson BEd |
| KINDERGARTEN CO-ORDINATOR | Ms Catherine Casey BA, GradDipSc, MTeach |
| YEAR 1 CO-ORDINATOR | Miss Erin Dorsen BEdPrim |
| YEAR 2 CO-ORDINATOR | Mrs Kate Giles BA, LLB, MTeach |
| YEAR 3 CO-ORDINATOR | Mrs Alison Tedesco BGStu, BTeach |
| YEAR 4 CO-ORDINATOR | Ms Emma Davenport BEdPrim |
| YEAR 5 CO-ORDINATOR | Mr Jake Turnbull BEd |
| YEAR 6 CO-ORDINATOR | Mrs Michele Wilson BEdPrimEd, BTeach |
| LEARNING SUPPORT CO-ORDINATOR (K-2) | Mrs Geraldine Roberts BAdVocEd, BEd, GradDipEd |