Request a Prospectus
Thank you for taking the time to consider Pymble Ladies' College for your daughter.
We are often asked, what makes Pymble so special? That's easy. It's our girls.
Pymble girls have every opportunity to harness their unique inner strengths and develop the knowledge and skills they need to reach their full potential. They bring passion and purpose to everything they do. They are change-makers in the classroom, in their community and in the world. If our girls can dream it, they can do it at Pymble.
This is an exciting time for you and your daughter to learn more about our College. The Strategic Direction for our College, Watch Us Change the World, has been developed around four learning pillars designed to build academic, emotional, digital and social intelligence. Underpinning these pillars is our new Mind-Body-Spirit Framework, which positively influences our girls in terms of their awareness, resilience, character, purpose, relationships and lifestyle choices.
Our stunning main campus in Sydney's North Shore supports a culture of excellence, as well as an enormous breadth of co-curricular sport and activities that places Pymble in a league of its own. Our second campus, Vision Valley in Arcadia in Sydney's north-west, plays an important role in the Pymble learning journey, enabling us to deliver transformative learning experiences through outdoor education, residential experiences and other curricular programs for our girls.
Our vision is for your daughter to graduate as an influential and compassionate young woman who is ready to embrace her future and make her mark on the world.
We warmly invite you to come and meet us and experience first-hand the culture of our College family. From our family to yours, we look forward to welcoming you to Pymble.
DR KATE HADWEN
PRINCIPAL
PhD, MEd, MNTCW, BTeach, MAICD
Learn more about the opportunities available at Pymble by requesting a printed or a digital Prospectus.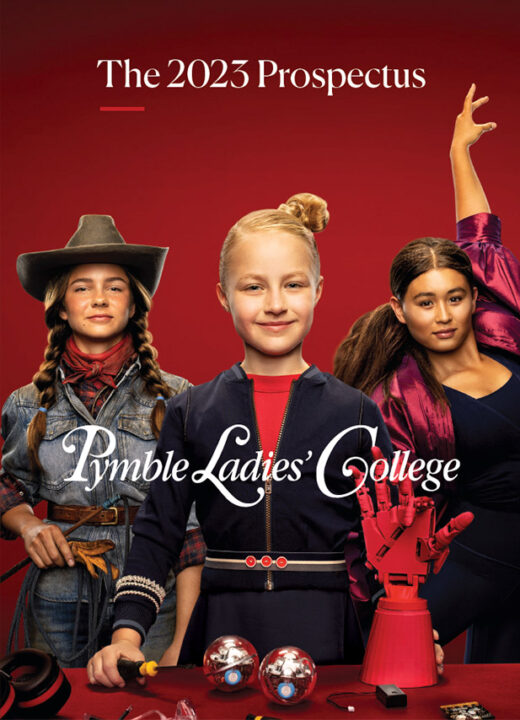 To request a hard copy prospectus, please complete the form linked below: