Upper School
Progressing into Upper School – Years 9 and 10 – she is now recognisable as a young woman who will soon take on the world.
In Upper School, girls are guided to develop into young women of compassion and determination, who take responsibility for their own learning and for the welfare of others. They are given the opportunity to expand their horizons and achieve their best in both academic and Co-curricular areas of education.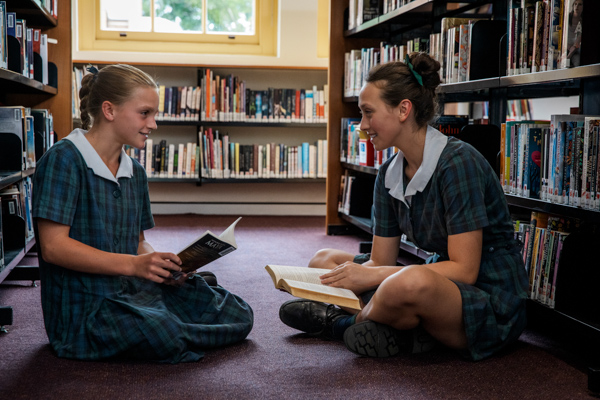 Pymble's research-driven learning culture means Upper School girls benefit from effective and engaging personal development experiences that focus on the College's core values.
External speakers are regularly included in Upper School programs, with leaders in the field connecting the girls to key issues influencing society, locally and internationally.
Academic excellence
Our Upper School program gives a thorough grounding in core curriculum, led by dedicated teachers who help girls master subject-specific skills and knowledge, while developing competency in communication, collaboration, critical thinking, problem solving and creativity. Girls are challenged to grow and achieve their best, while building their confidence to become courageous and independent.
Enhanced learning opportunities
In Years 9 and 10, girls increasingly interact with the wider community. Our girls have the chance to excel in inter-schools academic and specialist competitions and co-curricular sports and performing arts events. Our Upper School girls also enjoy value-driven learning activities designed to improve relationships with others, enhance leadership skills and develop positive self-awareness. Presentations by external speakers connect girls to key issues influencing society locally and internationally.
At Pymble, our huge range of co-curricular options lets our girls learn new team or individual sports, join social or competitive sport – and provide pathways for our elite sportswomen to strive and excel. Our coaches are among the best in the industry and our world-class sporting facilities include an indoor aquatic centre for swimming, diving and water polo, a fully equipped gymnastics centre, synthetic hockey field and multipurpose courts and ovals.
Our girls at Pymble have remarkable opportunities in the Performing Arts. Our diverse and high-quality dance program crosses a range of styles and levels, from Jazz, Lyrical and Contemporary, to the Royal Academy of Dance (RAD) Ballet Stream. Drama options include stagecraft and dramatic performance skills from Theatresports, to filmmaking skills. And in our Language Arts, girls access skilled mentors as they join programs and competitions in Debating, Public Speaking and Mock Law.
Pymble has a long tradition of excellence in music and offers an array of bands, choirs, orchestras and ensembles for students to join, as well as private music tuition.
Pymble's Outdoor Education program involves life-changing rites of passage embedded in personal growth, helping girls connect with their peers, build life skills and develop independence and initiative, with activities often held at our spectacular Vision Valley campus. Through our Peer Support, Social Development and Leadership programs, our girls cultivate such values as commitment, self-discipline and compassion. Our exciting two-week Year 9 Experiential Learning program blends an urban adventure across urban and beach locations with a bushland retreat at our beautiful Vision Valley campus.
Pymble's Upper School Mind-Body-Spirit program guides each student to achieve her individual potential and develop self-worth. Students form Compass groups who progress through to Year 12 together in a safe and welcoming environment.
Our Years 9 and 10 girls learn spirituality and develop a sense of meaning, along with social responsibility and community service, through the Upper School Mind-Body-Spirit program. The program also encompasses career education and the development of practical skills, such as time management and goal setting.
Pymble's Upper School Student Leadership program encourages girls to take up leadership roles, which range from Student Representative Council Leaders, to House Liaison Leaders, Compass Captains, Chapel Leaders, Upper School Leaders, Transition Workshop Leaders and Peer Support Leaders.
Pymble's Upper School Social Responsibility programs connect our girls with the world in a meaningful manner. Through these programs, each girl realises she can make a difference to social justice and equity issues in an increasingly diverse global community.
Year 9 students join in Community Service initiatives with partner organisations, while Year 10 girls undertake the responsibility of adopting a Service Learning project for the year, working with their Compass group to deliver a project for a community organisation.
Our girls in Years 9 and 10 attend classes in the centrally-located Upper School precinct, in a historic building which lies in close walking distance to a number of the College's key learning facilities, including the Conde Library, the Ferguson Visual Arts Building, Main Hall, dedicated Science Centre and Technology and Applied Studies Centre.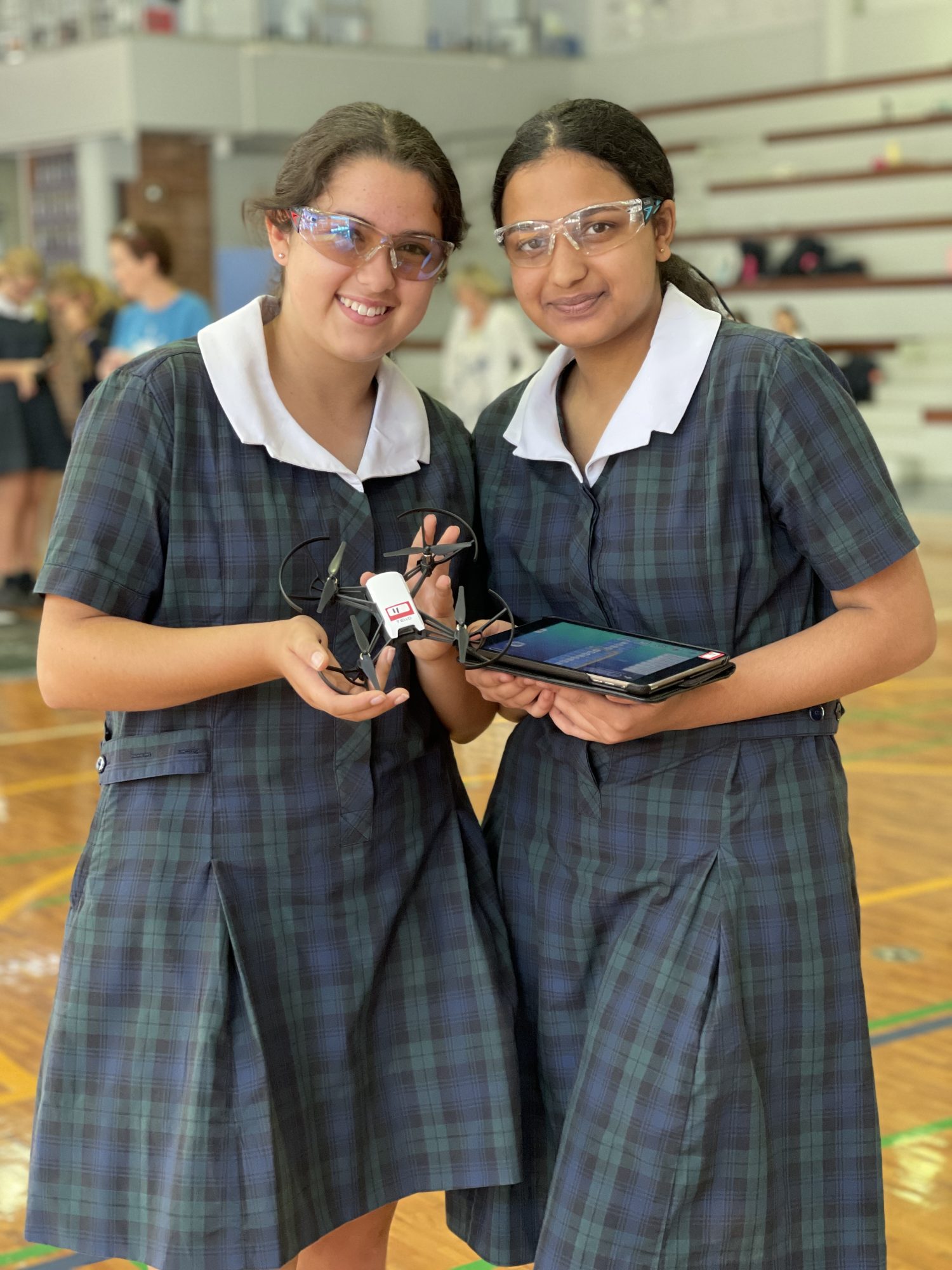 From the new Centenary Sports Precinct with aquatic and fitness centre, to the contemporary Conde Library, to the extensive resources of the David Blackwell Music School and the first-class Gillian Moore Centre for Performing Arts with 750-seat auditorium, orchestra pit and fly room – if they can dream it, at Pymble, girls can achieve it.
Year 9 Residential Stay at Vision Valley
For four weeks, Year 9 students live and learn away from home with their peers in a less-frantic, technology-free environment, giving them time and space to connect with themselves, others and the environment.
Vision Valley is a unique learning environment that provides students with new opportunities to learn holistically in diverse and different ways.
Video walk through our upper school
Kashika and Riley will take you on a tour of the Upper School and share with you why they're proud to be Pymble girls.