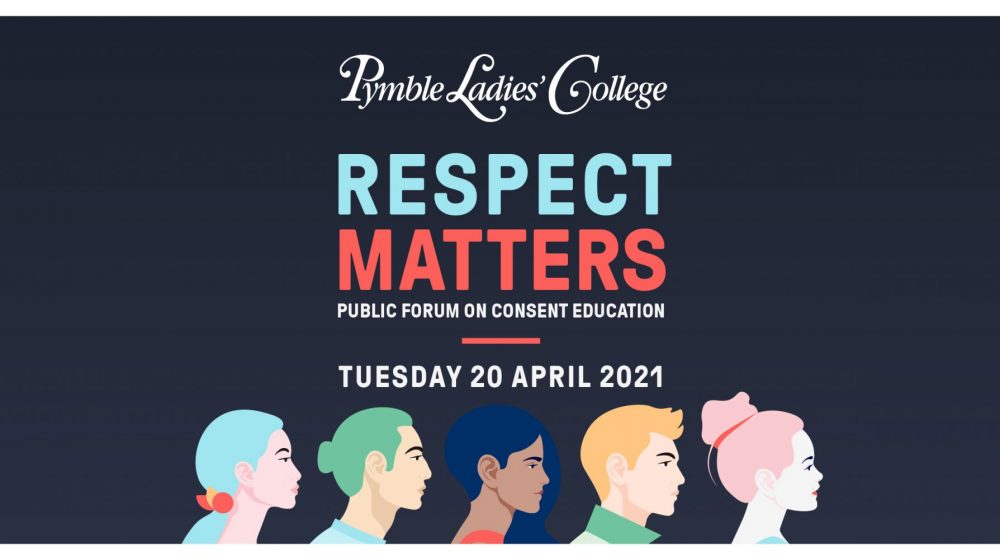 Public Forum on Consent Education
Pymble Ladies' College will host a public forum on consent education on Tuesday 20 April 2021 at 6.30pm.
The event will consist of a panel discussion moderated by Dr Arne Rubinstein with leading experts on consent and sex education for adolescents. Advice to help you support your daughter or son.
Panellists include –
Maree Crabbe from It's time we talked
David Kobler from Your Choicez
Dr Judith Locke from Confident and Capable
Dr Michael Salter from School of Social Sciences at UNSW
Angie Wan from Consent Labs
This event is open to parents and carers from the wider community.
The event has now sold out however you will also be able to view the event online below.
Online Event
Click on the video below from 6.30pm on Tuesday 20 April, 2021 to view the event.
If you would like to ask a question during the event, please follow the instructions below:
Go to Slido.com on your phone's web browser
Type in #respectmatters to join the Forum
Type your question and press send.
Please note there is a 160-character limit.
You can remain anonymous if you choose
Change starts with a conversation. We hope the advice provided on the night by leading experts will support you to start the conversation with your daughter or son.