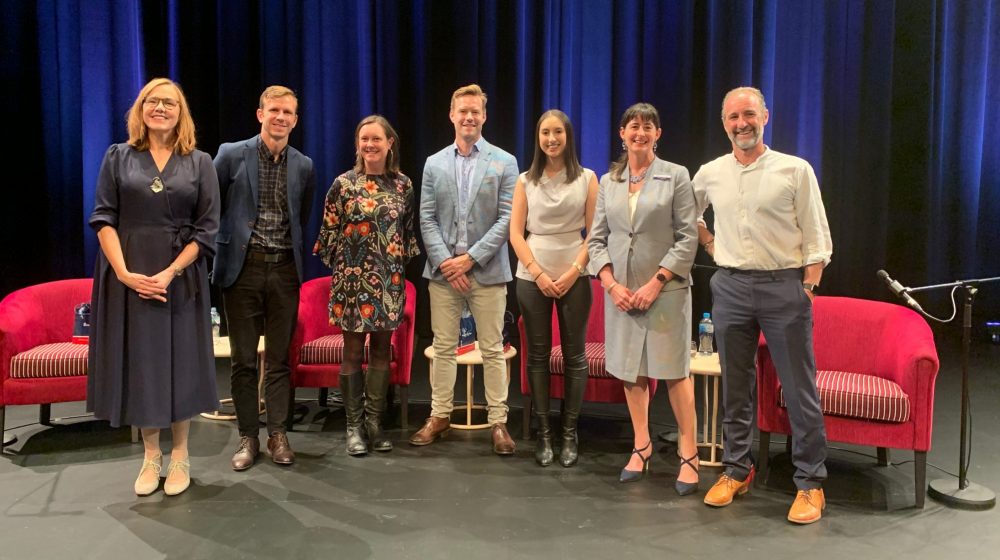 Change starts with a conversation – Respect Matters public forum
Change starts with a conversation, and the conversation really started on Tuesday evening at the Respect Matters public forum hosted at Pymble Ladies' College.
With hundreds of participants also live streaming the event, the large number of attendees indicated that parents and carers want relevant information to educate and empower their children about sex education and consent.
Following the sexual assault petition that was widely covered in the media in March and the call to action for better sex education in schools, Ms Lamia Rockwell, Deputy Principal, Students (K-12) sought feedback from the girls at the College to enhance the programs at the College.
Additionally, Ms Rockwell wanted to do more.
"What else can we do to help our community? Not just Pymble, but the greater community."
The idea of the forum was born, and Ms Rockwell sought out leading experts in their fields to start the conversation.
"The forum was designed to support parents and carers in turning the tricky conversations of sexual consent, assault and explicit imagery into positive conversations with your daughter or son", said Ms Rockwell.
Dr Arne Rubinstein from Rites of Passage Institute moderated the panel and started the proceedings by saying, "Yes we have a problem. But the problem didn't just spring up in the last couple of months, the problem has been around for a very long time. Growing up as a teenager in Australia, my entire formal sex education came down to possibly one Science class. We had virtually nothing.
"This is an opportunity for us to open a conversation about a critical part of the lives of our children and support them to come to a place where sex is a healthy, pleasurable and positive part of their relationships," said Dr Rubinstein.
Panellists on the evening included:
Each of the panellists provided some useful take-away points to support families, which can be viewed below.
Maree Crabbe highlighted the need for parents to encourage their children from an early age to think critically about what they see in advertising and images and messages online.
"We need to inspire young people that relationships and sex can be so much better than what they see in porn. What we should be talking about when it comes to consent is enthusiastic consent – that is a real paradigm shift. It's not just 'yes, ok' – it's to help our children and young people aspire to a model of sexuality where everyone involved in a sexual encounter really likes what's happening. They feel good about it physically, but also emotionally, socially and relationally. They feel good about it at the time and afterwards. If that shifts during the encounter then things stop," Ms Crabbe said.
If you missed the Respect Matters Forum you can view it below.