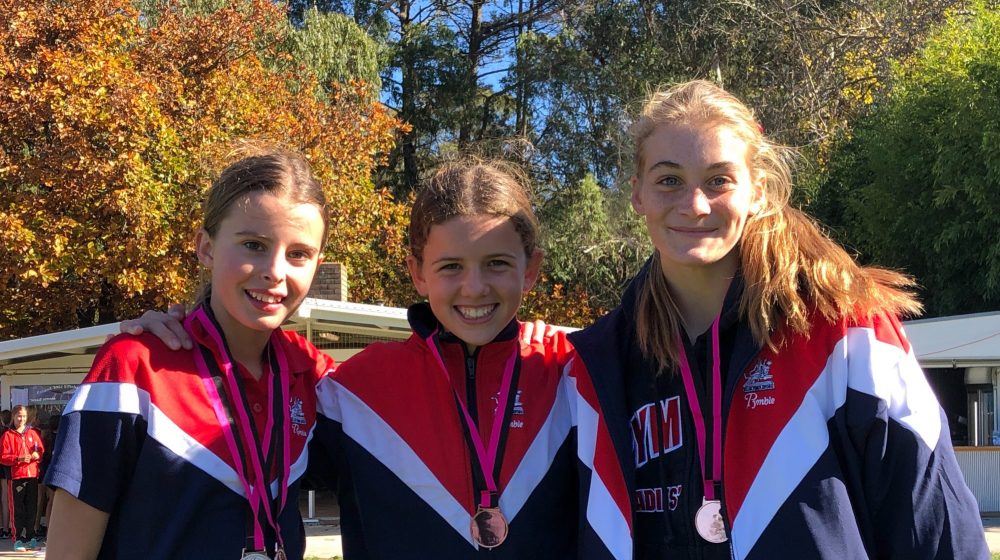 Pymble Announced as IGSA Cross Country Champions
On Friday 14 May, the IGSA Cross Country Carnival was held at Frensham School in Mittagong. Our Pymble team consisted of 56 athletes, eight in every age group from 12 years to 18 years. There were approximately 200 athletes in every race with 26 schools competing. The girls ran hard under perfect conditions which resulted in Pymble finishing first in the overall point score – reclaiming the championship trophy for the first time since 2017 by 83 points!
It was certainly a fantastic result and a big team effort by our runners and the reserves, who pushed each girl to train hard throughout the season just to make the team.
Thank you to all our exceptional coaches who prepared the team well for the carnival: Mickey Nicholas, Jack Brown, Imogen Gardiner, Sally Guthrie and our Head Coach Deb Walsham.
IGSA Cross Country Carnival Results 2021
12 Years 3km
Audrey (Year 7) – 16th
Laura (Year 7) – 36th
Abby (Year 7) – 39th
Imogen (Year 7) – 41st
Matilda (Year 7) – 42nd
Mea (Year 7) – 70th
Alia (Year 7) – 80th
Maggie (Year 7) – 81st
13 Years 3km
Grace (Year 7) – 2nd
Grace (Year 8) – 10th
Elizabeth (Year 7) – 23rd
Elizabeth (Year 7) – 30th
Katherine (Year 7) – 33rd
Pheobe (Year 8) – 38th
Charlotte (Year 7) – 82nd
Winter (Year 7) – 92nd
14 Years 4km
Sophia (Year 8) – 4th
Sarah (Year 9) – 5th
Mia (Year 8) – 6th
Tessa (Year 8) – 9th
Amber (Year 9) – 15th
Arabella (Year 8) – 19th
Aimi (Year 8)  – 24th
Tully (Year 8) – 25th
15 Years 4km
Abigail (Year 10) – 2nd
Georgia (Year 9)  – 7th
Ellie (Year 9) – 20th
Jessica (Year 10) – 24th
Mia (Year 9) – 50th
Meredith (Year 9) – 52nd
Gigi (Year 9) – 53rd
Alexandra (Year 9) – 70th