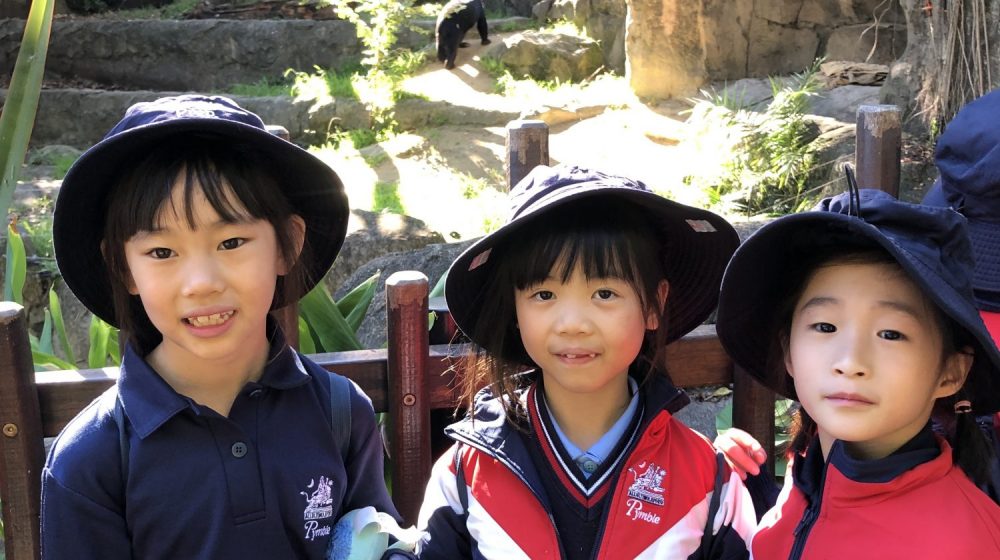 Year 2 visits Taronga Zoo
Despite being very tired after an amazing Athletics Carnival, a very excited Year 2 jumped on the buses to go to Taronga Zoo as part of our investigation into animal features and their habitats in Term 2. After a quick morning tea, the girls split into groups to explore the zoo. We were lucky enough to meet with zookeepers and even some animals up close! We loved seeing the Goliath stick insects, the shingleback lizard and the green tree frogs and were amazed to hear that there might be big diamond pythons like we saw in our own gardens!
Next was an African Safari where we saw meerkats, lions, Fenec foxes, giraffes and zebras! As we crept towards the tiger trek, we could hear the purring growl of the tigers and enjoyed learning so much about these majestic and endangered animals and what we could do to help them.
Splash! We were excited to compare the feathers on the penguins and the fur on the seals and how these helped them in water. On the walk back up the hill, we said a quick hello to the elephants and the gorillas and debated what our favourite animal was!
Leaving the zoo, we were all a bit sad to go but we all hope to visit the animals again very soon – maybe a holiday trip with mum and dad?