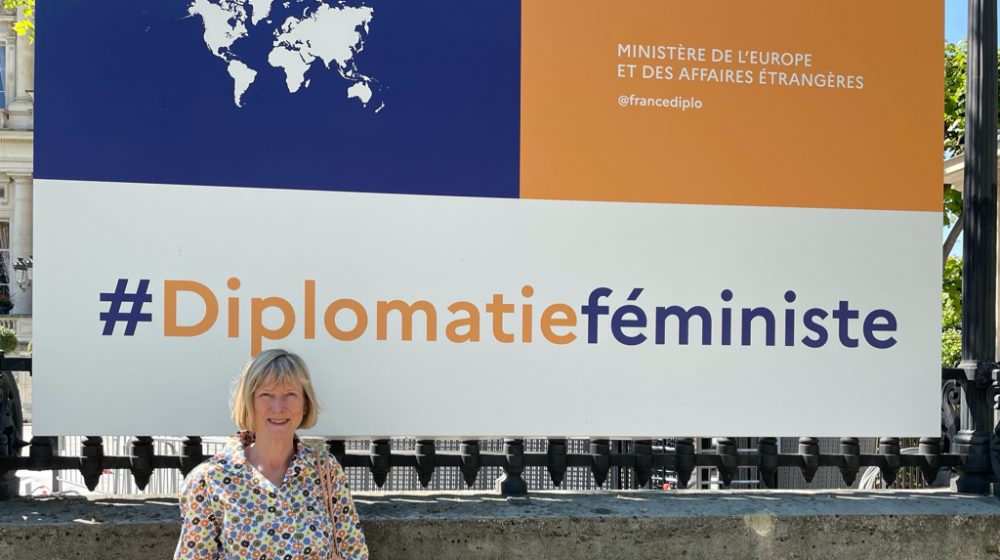 Where are they now? Gillian Bird (1975)
As I type this, I am looking out at the Eiffel Tower – an absolutely wonderful view, although it is really odd to be in a city like Paris, which is normally teaming with tourists, and find it eerily quiet.
I can't complain though, as Paris is one of my favourite cities and it is a real privilege to have the opportunity to live here – even during a pandemic!
I am currently the Australian Ambassador to France (Ambassadrice d'Australie en France) and I owe it all to having learned French at PLC back in my High School days. I absolutely loved learning French and German and went on to study both at university. Loving languages and travel, I applied for and was lucky enough to get accepted by the Department of Foreign Affairs immediately after graduating from Sydney University.
My very first posting was to Paris and it was here that I also met my husband, Henry. I quip that single officers on their first posting tend to meet their significant others – so I describe Henry as my occupational hazard! Luckily, he has a good sense of humour and has been wonderfully supportive of my career, having accompanied me on a number of postings.
To be back in Paris – this time as Ambassador rather than a very young Third Secretary – is like coming full circle. We actually now live in the apartment where I met Henry (at a reception hosted by the then Ambassador).
I took up the position here in November last year, just before France went into its second lockdown. So my work – and life – has been more limited than would usually be the case. But it looks like the re-opening is coming at just the right time, with good weather and summer just around the corner.
One side benefit for Henry and I has been having our young adult son, Daniel, stay with us. He was supposed to be studying at university in the US – but of course COVID meant everything went on-line. Luckily the time difference between Paris and Boston was much kinder than that with Sydney, so he decamped to be with us.
I am really fortunate to still be in contact with a number of old (figuratively not literally!) friends from school.  It is terrific to have been able to sustain close friendships over such a long period of time and I look forward to continuing to stay in touch – wherever I might be.