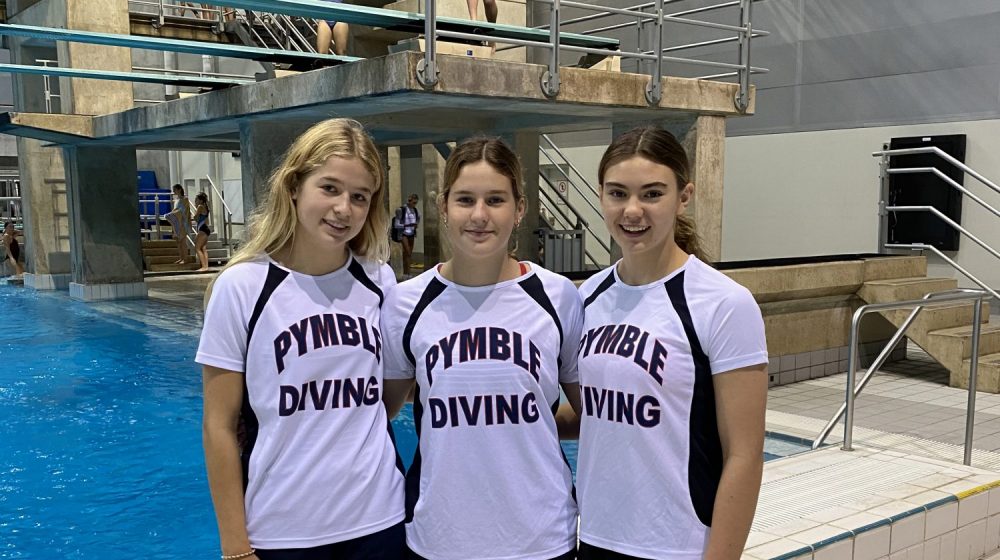 Open Nationals and Olympic Diving Trials
A spectacular week of diving was experienced by all who attended and participated in the Open National and Olympic Nomination Trials held in June.
Pymble had three divers, Kennedy (Year 12), Samantha (Year 11) and Zara (Year 11), competing throughout the week in Preliminaries, semi-finals and Final competitions on 10 metre, 3 metre and 1 metre.
While their results did not qualify them this time for the Olympics, it gave all girls the opportunity to dive against the best of Australian diving, past, present and future international representatives and Olympians, displaying their advanced level of skill and outstanding commitment to their sport.
It was particularly exciting for the Pymble competitive divers to be able to cheer on Kennedy, Samantha and Zara in their respective final events on Thursday 10 June and hear Claire (Year 10) open the National Championships with a sensational performance of the National Anthem. The girls were able to watch a spectacular performance from Melissa Wu, (currently coaching some Pymble divers), scoring perfect 10s on her reverse 3 ½ from 10m to be crowned first place and her fourth Olympic Games! As Pymble coach, and Level 5 judge, Chris Lang also had the honour of being able to officiate these events, which was both nerve wracking and exhilarating.
Diving Connections, which is the competitive arm of Pymble diving, can also boast that our foundation diver Sam Fricker now coached by past Pymble coach, Thomas Rickards, will almost certainly be selected for the 2021 Tokyo Olympics after a sensational display of diving in the 10m Platform finals.