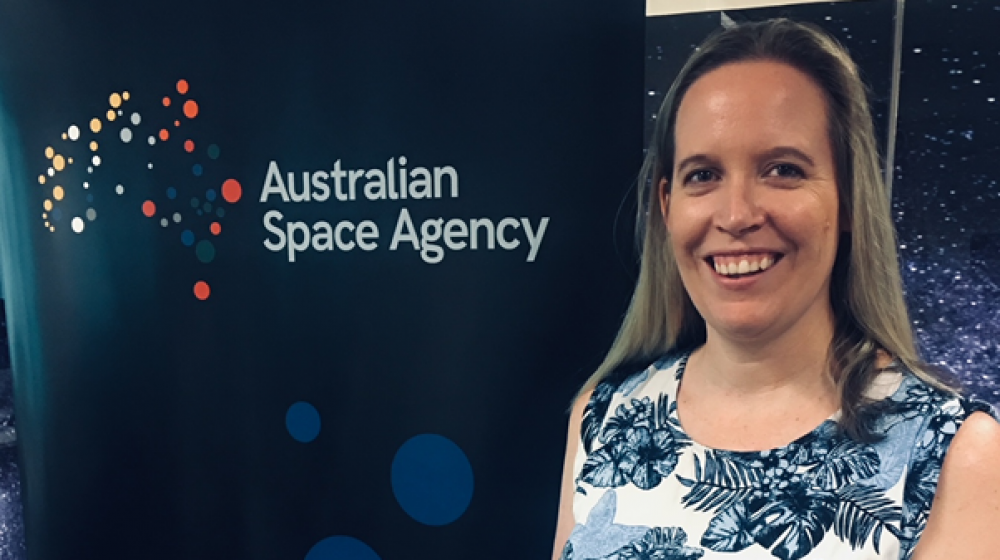 Where are they now? Anntonette Dailey (Joseph, 2001)
I always had a dream of working in space, it was something I didn't hide during my high school years at Pymble (1996-2001). I still remember the Principal at the time, Mrs Moore reading out during assembly that I had won a scholarship to the US Space Camp when I was in Year 10. In Year 12, I also won a high school engineering competition which took me to Woomera, South Australia to watch rocket launches. In fact, the industry people I met when I took this excursion at 17 years old are still industry mentors to this day.
I was fortunate that my close friends and the teachers at Pymble really supported my interests. Back then, space wasn't considered a normal career pathway. It was unusual and I got teased occasionally. The overwhelming support though provided the early foundation and drive that ultimately resulted in being part of the inaugural leadership team when the Australian Space Agency was launched in July 2018.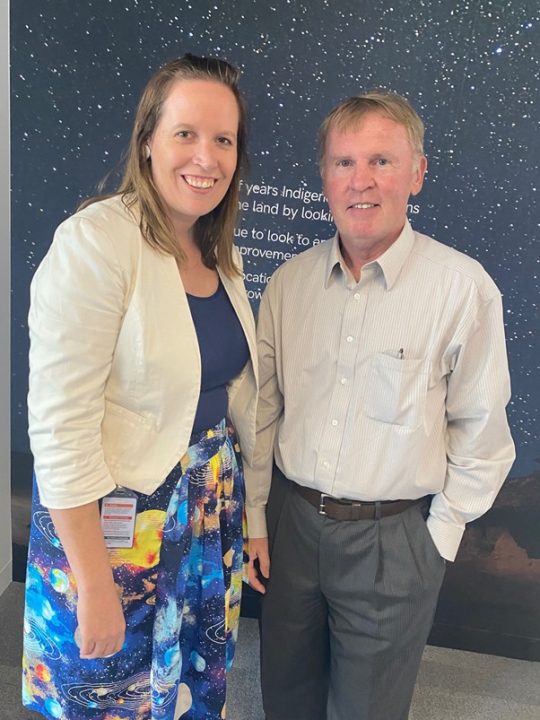 There was no developed space industry in Australia when I left school. As a result, I pursued an engineering career in environmental outcomes, thinking that if I couldn't work in space, then I should work to care for the planet – specialising in sustainability, climate change and water security. It was these initiatives that took me back to Pymble in 2007, supporting the school in my government capacity to improve its water usage and sustainability. I presented at the Pymble Jacaranda Day Service in 2008 talking about climate change and how my environmental studies and love of space at school placed me in a strong position to lead significant government programs that were changing the way we did business that was more conscious of our impact in the world.
As part of the Australian Public Service, I have had the fortunate opportunity to experience some of the most challenging policy issues. I worked on the Natural Disaster Recovery Taskforce as a result of the Queensland floods and impact of Cyclone Yasi in the summer of 2010-11. I also spent three years working in Indigenous Affairs, supporting infrastructure, housing and educational outcomes for some of the most remote and poverty-stricken areas of Australia. It truly grounded me. I worked closely with the Prime Minister and amazing public servants who focused on achieving significant policy outcomes for our most disadvantaged.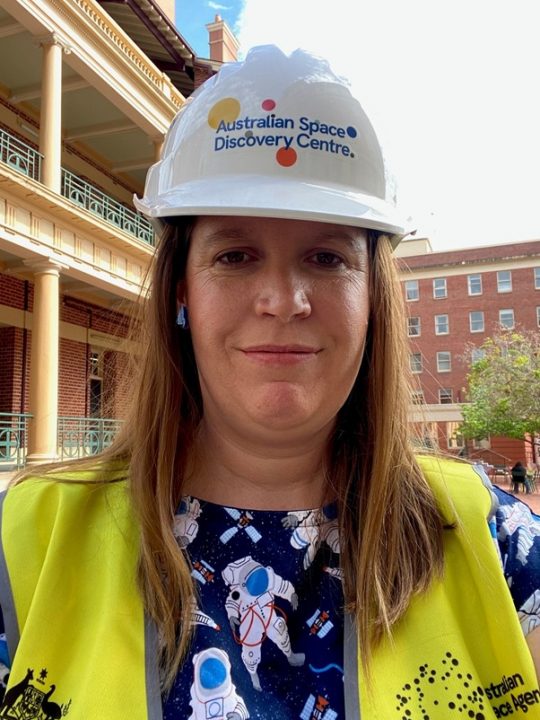 The dream of working in space never left. Two years out of high school, I took on public advocacy roles in the space industry and appeared before parliamentary inquiries into the state of space. I became well-known in the space industry as a result, working to achieve outcomes in an industry that was barely formed. I went overseas about four times a year to pursue my knowledge and capabilities in space. These initiatives were done on a voluntary capacity, a continuation of my personal passion. I have never seen a space shuttle launch, but I definitely tried!
It was the diverse background of skills and drive that led me to become Space Agent Number 9 and the youngest Executive Director in the newly formed Australian Space Agency in July 2018. Here I led the corporate governance, parliamentary, STEM engagement, media, communications and the operations of the Agency. When the Prime Minister announced that the Australian Space Agency would have its headquarters located in Adelaide, I led the project to ensure delivery and moved my family interstate in early 2020. My proudest achievement is the construction and launch of the Australian Space Discovery Centre (done in conjunction with Questacon) which the Prime Minister opened in March 2021. Targeting 12-23 year olds, I feel that I can now showcase the diverse range of employment opportunities in the space industry, so that high school students, their families and friends today can easily see what a range of options are available to them. It really feels like I fulfilled a promise to myself at high school; to help others be inspired.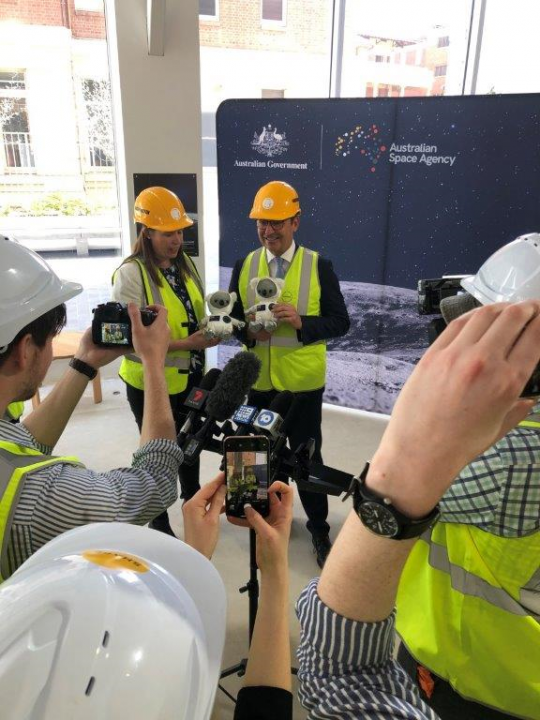 The high profile nature of my role, in what is a traditionally seen as a male industry, has meant that I have had the opportunity to use the leadership skills and experiences to inspire and support others. This was acknowledged recently when I was honoured with the recognition as one of AFR's 100 most influential women in 2019-20.As a twist of fate, my mother-in-law was house-mistress at Goodlet House when I was a day girl at Pymble. My husband, Chris, was occasionally at Pymble during school holidays – but we never met at Pymble – we met 10 years later in Canberra. We have one daughter together and a second baby due in September 2021.
Photos: (in hardhats) With the SA Premier at a Media Conference, With Australian Astronaut Andy Thomas