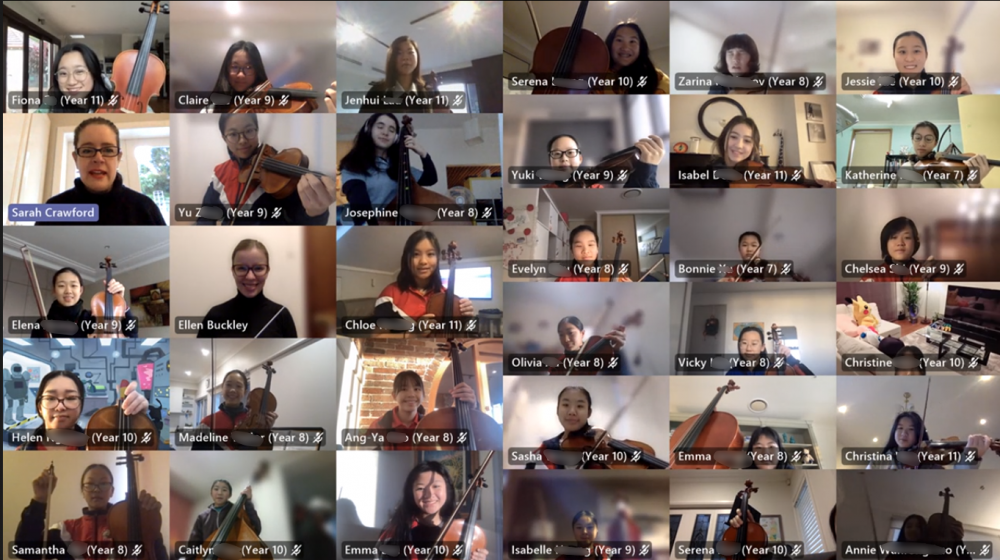 Our Music Department Inspires and Motivates Students During Online Learning
Our Music Department is excited to announce a series of alternative programs to inspire and motivate students within the Co-curricular Music program. While students are learning online, guest artists, speakers and leading industry professionals will engage students in the following areas:
Rehearsal technique
Practice technique
Motivation
Music and the brain
Instrumental technique relating to choirs, orchestras and bands.
Students will participate in online presentations with the following guest artists:
Francine Bell – Star of film, theatre and television, entertainer Francine Bell will inspire and motivate students in their musical pursuits. Born in New York, Francine will reflect on her varied career and the journey she has taken to becoming one of Australia's leading performers. She will challenge students to embrace their 'inner Alien' and accept the unique gifts they have to offer.
Dr Anita Collins – Dr Anita Collins is an award-winning educator, researcher, and author in the field of brain development and music learning. She is internationally recognised for her unique work in translating the scientific research of neuroscientists and psychologists to the everyday parent, teacher and student.
In addition, other leading specialists that have been organised during the student's weekly rehearsals include:
Naomi Crellin (The Idea of North)
Isabella Bignasca (2016) (Pymble graduate currently studying at Juilliard, New York)
Dr Mark Laycock (conductor and music educator, USA)
Liz Vierboom (Choral specialist)