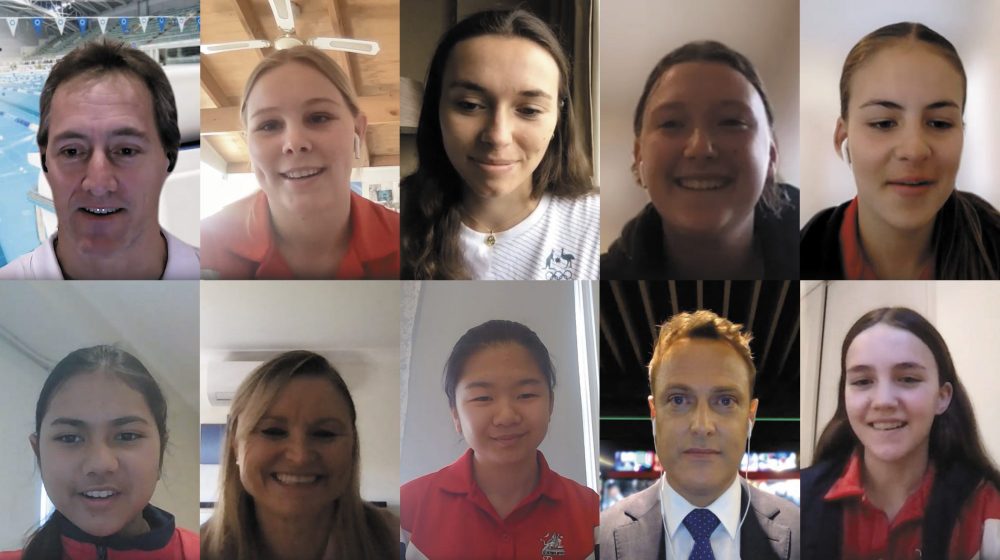 Inspiring Guest Speakers for our Secondary Girls
In one of our Combined Assemblies during lockdown, our aim was to motivate our girls to stay focused on their goals for the term. Turning to our community for inspiration, we were thrilled to secure four very special guest speakers: Chris Fydler, Melinda Gainsford-Taylor, Mackenzie Little and Matt Shirvington. Yes, four Olympians within our Pymble community to speak with our girls – how special is that!
It's not every day that you get the chance to meet people who have pushed through incredibly personal barriers to be considered among the best in their field in the world. This was a rare and timely – given the recent Tokyo Olympics – opportunity to listen to the learnings of these incredible athletes.
Our student hosts and interviewers, Milla Black, Year 10, Manni Lin, Year 10, Mathilde Goddard, Year 8, Maya Garg, Year 8, Arabella Cox, Year 9 and Skye Pockley, Year 9, did a great job introducing our guests and coming up with thoughtful questions that elicited the following words of wisdom.
A huge thank you to Chris, Mackenzie, Melinda and Matt for taking the time to share your learnings with our girls.