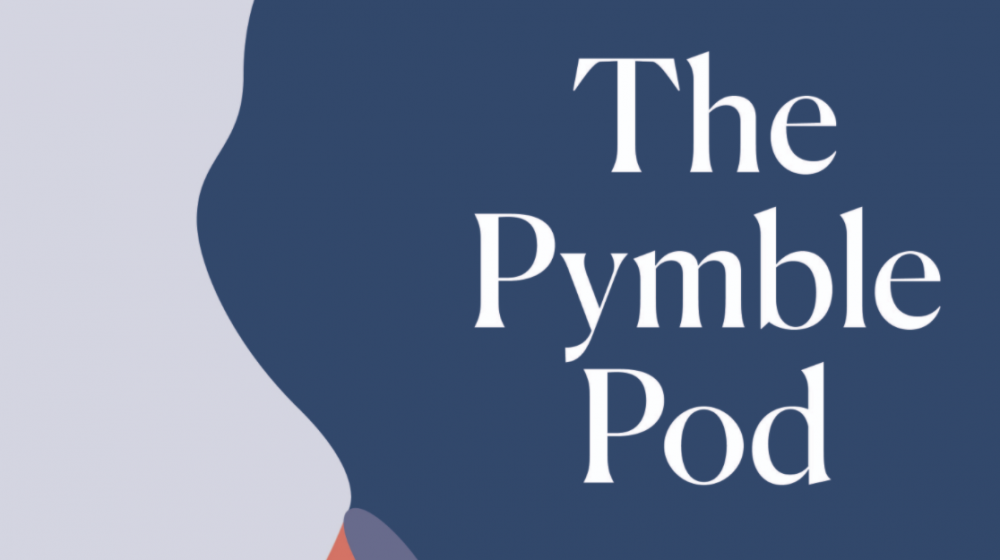 Listen Up! Secondary School Students Launch Podcast, The Pymble Pod
We are always looking for new ways to highlight student voice and our recently launched podcast, The Pymble Pod, is a great example. 
The new podcast is produced by students from Years 7 to 12, along with guests from our Pymble community. The Pymble Pod will cover stories from students, teachers and guests, and engage in discussions ranging from College events and learnings to the latest global trends.
Year 12 student Rachel Kang shares how this exciting new student-led project came to fruition.
How did the podcast come about?
In my role as a prefect of Student Communications, I took time to explore the wonderful College and brainstorm what I could could do with its resources to create a stronger bond between students across the school. I have always loved the idea of utilising technology to create a better world, so I knew I wanted to achieve this goal through media. I came across the school's AV group – PyMedia, and discovered the team had recently purchased advanced podcasting equipment, and I knew I had struck gold. I then began working with the wonderful Miss Rooney (Digital Learning Leader) to plan out how podcast would work, and started the process of recruiting hosts.
Talk us through the recruitment process…
The recruitment process was a key element in this project as we aimed to reach a wide range of student voice. Rather than having two fixed hosts, we selected two to three bright hosts from every year group across Secondary School, totalling 15 enthusiastic hosts representing what now is The Pymble Pod.
How will the podcast be structured?
The podcast framework itself is inspired by the College's strategic plan, with the four pillars of Academic Intelligence, Social Intelligence, Emotional Intelligence, and Digital Intelligence acting as series titles for the podcast.
You've recorded two episodes so far, how's it going?
As we began the recording process, it was an absolute joy to invite guests into the 'mysterious room' of where the podcasting took place. The room itself is located in what looks to be a secret alleyway, which may concern some guests, but as soon as everyone puts on their headphones, speaks into the microphone, and listens to the hosts' questions, you can see how impressed they are. It is so inspiring to sit by and watch our hosts engage in discussions with each other, the guests, and of course the listeners. The team's brainstorming sessions are filled with such intelligent and creative ideas, and I am so proud of what the girls have and will achieve in the future.
What's your hope for The Pymble Pod in the future?
As I depart from Pymble, I sincerely hope The Pymble Pod will not only continue, but also reach every single member of the Pymble community. Term 3 of school may have put our podcast on hold, but I am confident the girls will work to expand this platform into something much bigger. The Pymble Pod will be a medium for every Pymble girl to share their stories, and a medium for every Pymble girl to know that there is someone to talk to, listen to, and understand you. Every single person I have met in the Pymble community has had such heartening stories, important messages, and insightful ideas to tell, so I do hope the podcast will give all of these inspiring individuals a platform to share their voice.
To listen to the first two pilot episodes, meet the hosts and learn more about The Pymble Pod, please click below.
Episode 1: All Things Science hosted by Angela (Year 9) and Eleni (Year 9) with special guest Ms Hessel
Episode 2: Self Love hosted by Samadhi (Year 11) and Maddie (Year 8).
Stay tuned for upcoming releases!