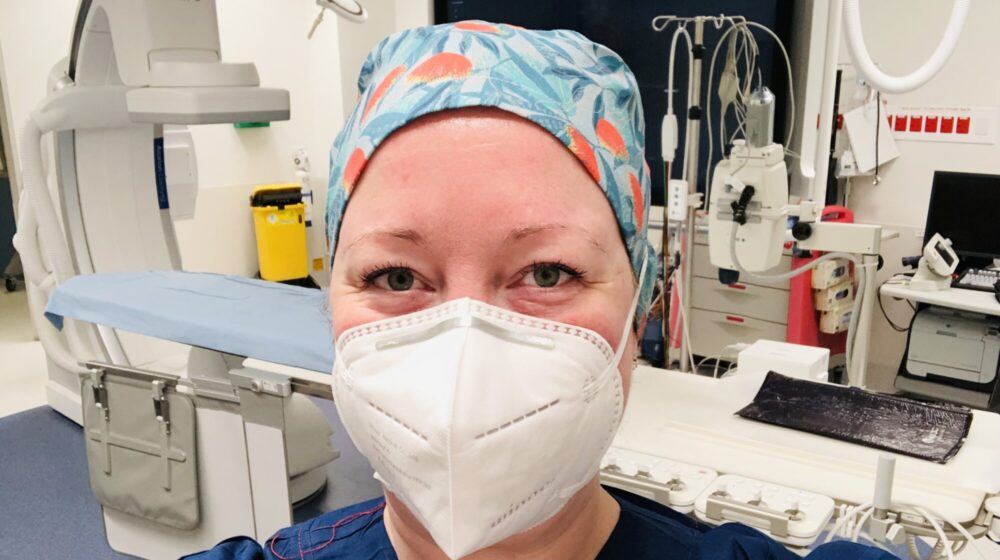 Celebrating our Alumni
To celebrate International Nurses Day, where we acknowledge the amazing contribution nurses make to our society, we reached out to Registered Nurse and Pymble Ladies' College Alumna, Skye Wedderburn-Maxwell (1998) to find out more about her nursing career.
How long have you been nursing and when did you decide it was the path for you?
I have been a nurse for nearly 20 years. I attended Pymble from Kindergarten to Year 12, graduating in 1998, and developed an interest in nursing as a career through my Year 10 work experience at a hospital where I enjoyed following the nurses around. Biology was one of my favourite subjects at school and I knew I wanted a people-oriented career, so nursing made sense. I'm grateful for the varied experiences and choices that Pymble provided.
What do you love most about nursing?
What I love most about nursing is the people. I love meeting new people every day and I get so much satisfaction from trying to make them feel safe and cared at a vulnerable period in their lives. Nursing has given me the opportunity to work overseas and I have had the privilege of working with some wonderful and inspiring people both in Australia and in the UK.
What type of nursing do you specialise in?
For most of my nursing career I have specialised in Cardiac Catheter Laboratory (Cath Lab) nursing where we undertake a range of diagnostic and interventional procedures to treat abnormalities in the heart. We treat blockages in the coronary arteries, heart rhythm abnormalities, implant devices such as pacemakers and defibrillators and even repair and replace heart valves through small tubes inserted in the arteries and veins in the groin. I've cared for newborn babies through to the very elderly.
I'm currently working at Macquarie University Hospital. In nursing and particularly in the area I work in, I love the challenge of balancing the nurturing aspects of direct patient care with the use of science and technology to assist in the provision of that care. In the Cath Lab, nurses work closely alongside cardiologists and the multidisciplinary team. We use cutting-edge technology and the newest techniques during life-saving and life-enhancing procedures while helping the patients stay calm and reassured.
In my career I've been a Clinical Nurse Specialist, a Case Coordinator and Nursing Unit Manager. Right now, nursing gives me the flexibility to be a mum whilst working part-time. The variety and opportunities available to nurses are unlimited!
Thank you to Skye and your fellow nurses for the wonderful, live-saving work. Skye, we are so proud of all you have achieved and to see how you are changing the world!