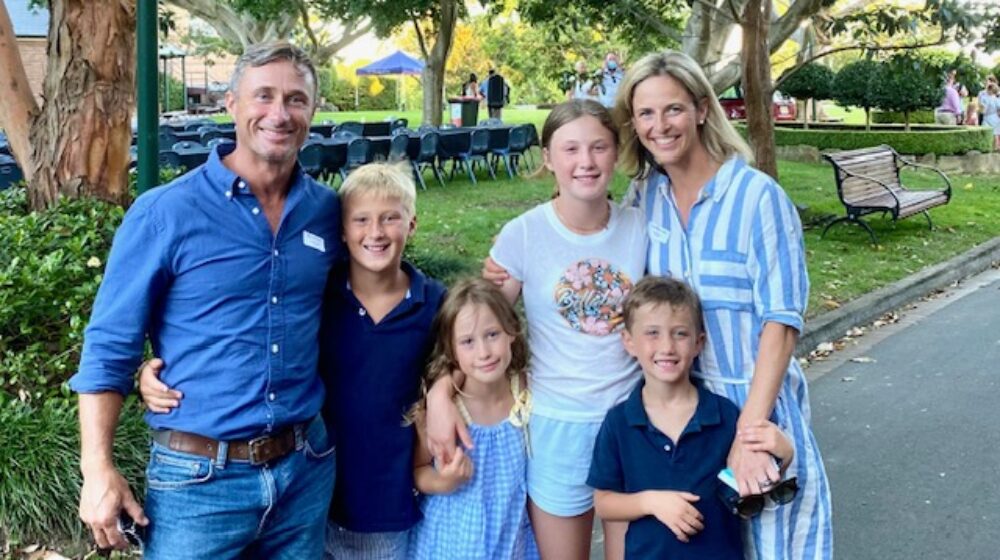 Where are they now? Dr Larissa Burke (Miles, 1999)
As a current parent to Isabelle (Year 8 Boarder), an ex-student and one of four generations of old girls on both sides of the family, there are a number of strong ties to Pymble and many fond memories to share.
I grew up in Rouchel, near Scone in the Upper Hunter valley, on a cattle property. This connection to the land drew me back to living and working as a GP there (as well as meeting my now husband Michael who happened to be living in Scone when we met!). We have four busy and energetic children – Isabelle (13), Patrick (11), Clementine (9) and Lachlan (7).
I was lucky enough to complete my final two years of schooling at Pymble where I was able to experience the very best in academic excellence, sporting opportunities – particularly cross country, hockey and athletics and musical involvement with piano, accompanying, musicals and organ. It was also an action-packed time getting to know a friendly and fun boarding family and many lovely day girls.
One of the most unique experiences was learning to play the pipe organ in the chapel at school and playing for several boarders chapel services!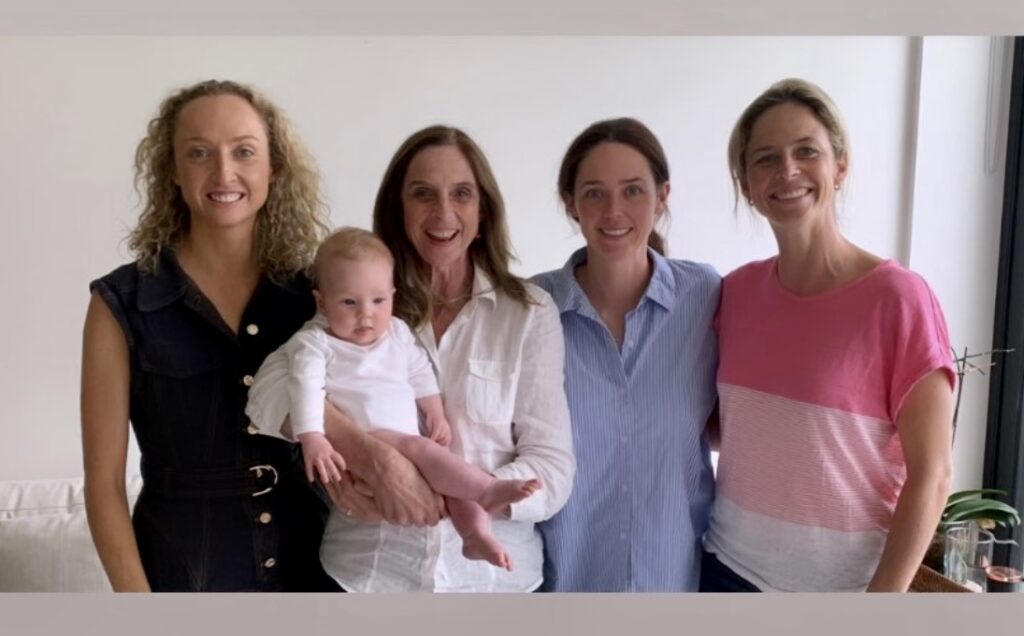 There are many Pymble family connections as both my mother and father's side of the family went to Pymble (in fact this is how they met!) On my dad's side, my grandmother Marion Miles (née Campbell) and two aunts were at Pymble. On mum's side, my grandmother Jacqueline Judell was a biochemist and the head librarian for 20+ years at Pymble and is remembered by many for her amazing knowledge of all things relating to research, science, the arts, culture and keeping things orderly in the library!
My mum, Gillian Miles (née Judell, 1977) was at Pymble from Years One to 12 and was Goodlet Head Prefect, a talented athlete and a high achiever. These days she is a music teacher of cello and piano and has been working with children in the Upper Hunter for 30+ years.
My sisters, Sarah and Tamara also went to Pymble, and now my daughter, Isabelle Burke is a current boarder in Year 8 and really enjoying her time at the College.
After school, I commenced a Bachelor of Medicine at Newcastle University, which was an amazing chance to study a fabulous course and become a doctor. There were several opportunities to complete study placements overseas during the degree and I spent time in India researching tuberculosis and in England at a renal medicine unit.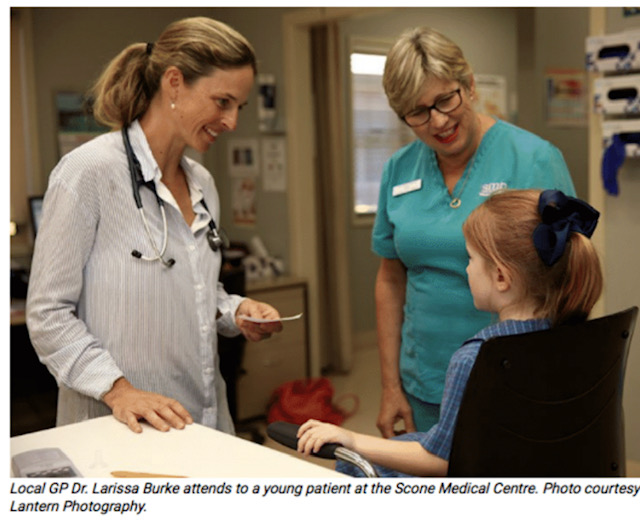 My intern and residency years were completed at Royal North Shore Hospital and then I had a move north to Tamworth for a year in acute care which included emergency, intensive care and anaesthetics training. This set me up for a really good grounding prior to moving to Scone.
In Scone I completed my General Practice training and to this day I still work there (it's now been 16 years!)
These days I'm a practice owner and registrar supervisor and the Hospital Staff Council representative. It's a busy practice with many sub-specialty GPs and while rural medicine is a challenging job I find the challenge rewarding. We also look after patients at our local hospital, both in emergency and on the ward as well as working in theatre in anaesthetics.
Medicine is an exciting career and full of opportunities to specialise in whatever you are passionate about. Rural general practice has not always been easy but it is certainly an area where you can make a really positive impact in your local community.