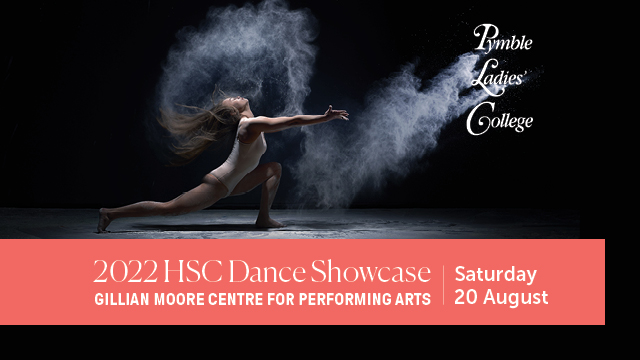 2022 HSC Dance Showcase
We warmly invite you to attend the 2022 HSC Dance Showcase where Pymble's best Year 10, Year 11 and Year 12 Elective Dancers will put on a performance you're sure not to forget anytime soon.
Date
Saturday 20 August
Time
6.30pm – 8.00pm
Where
Gillian Moore Centre for Performing Arts (GMCPA)
Pymble Ladies' College
Avon Rd, Pymble
Admission
Free (no tickets need to be purchased). Open to the general public.
Since then, we have seen a wealth of talented, passionate and engaged students undertake the journey of studying Dance as an art form.
During the last 15 years, Pymble Dancers have received numerous HSC Dance Callback nominations, several state rankings and perfect scores of 100/100.
However, what our students leave the subject with is far more important than impressive marks. HSC Dance is a robust, challenging and exciting curriculum that embeds skills that are learnt through dance that transcend past the dance studio.
This event is not to be missed, so come along, support our girls and be amazed at the five-star performances on offer from our fantastic HSC Dancers.