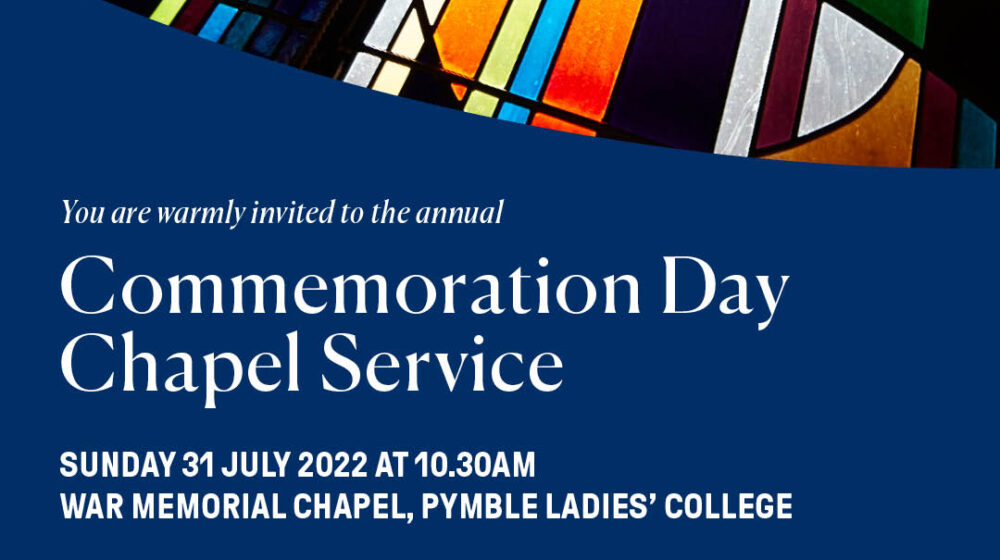 Commemoration Day Chapel Service
You are cordially invited to the Commemoration Day Chapel Service featuring the ESU choir.
The service will be followed by morning tea hosted by the Ex-students' Union (ESU).
We look forward to seeing our College community gathered together to celebrate the Dedication of the College which took place on 31 July 1919.
Date
31 July 2022 at 10.30am
Location
War Memorial Chapel, Pymble Ladies' College
Speaker
Emma Maple-Brown (McWilliam, 1991)
RSVP
Friday 22 July 2022, pymble.exstudents.rsvp@gmail.com
Enquiries
Mrs Katrina Corcoran, Alumni Relations Manager on 9855 7304
Live Stream
For those who are unable to attend in person this event will be live streamed.