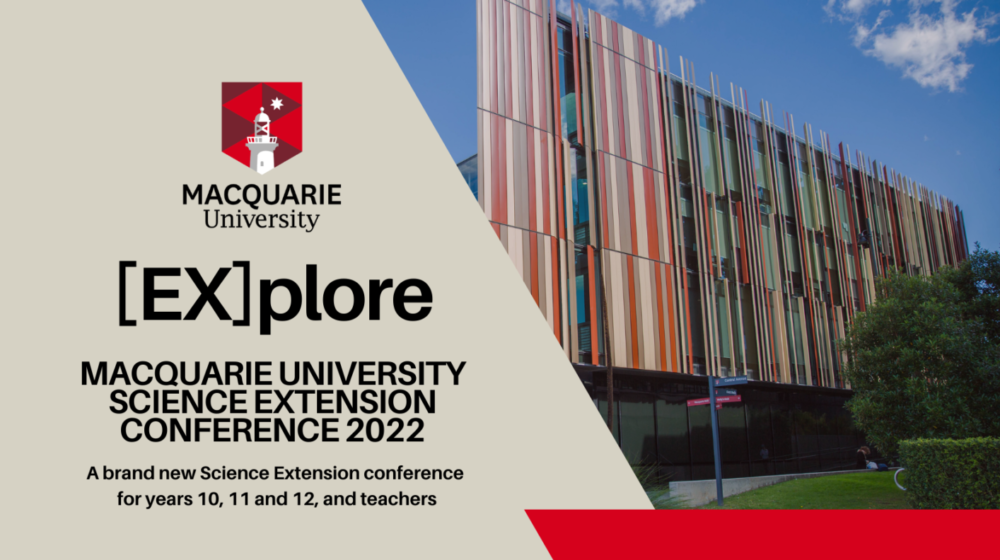 [ex]plore conference
Year 12 Science Extension students, Year 10 and 11 Students and teachers, are invited to celebrate the research of Year 12 students undertaking HSC Science Extension in a research conference setting.
Meet like-minded school students, undergraduates and PhD researchers to share your passion for science.
The full-day conference will include talks and posters presented by Year 12 Science Extension students, opportunities to network and meet undergraduate and PhD researchers, and lab tours throughout the Faculty of Science to get a taste for how your research journey can continue at university.
Year 12 students: Present your HSC Science Extension research as a poster or apply for an opportunity to deliver a 10 minute talk.
Year 10 and 11 students: Join us to explore this new HSC opportunity and get a unique insight into the possibilities for your future in science research, at an HSC, undergraduate and postgraduate level.
Teachers: Join us to celebrate with your students, network with fellow teachers, and come away feeling more informed and inspired about this exciting new subject.
Lunch and morning tea is provided. Prizes for the best speakers!
Attendance is free – register now to reserve your tickets.