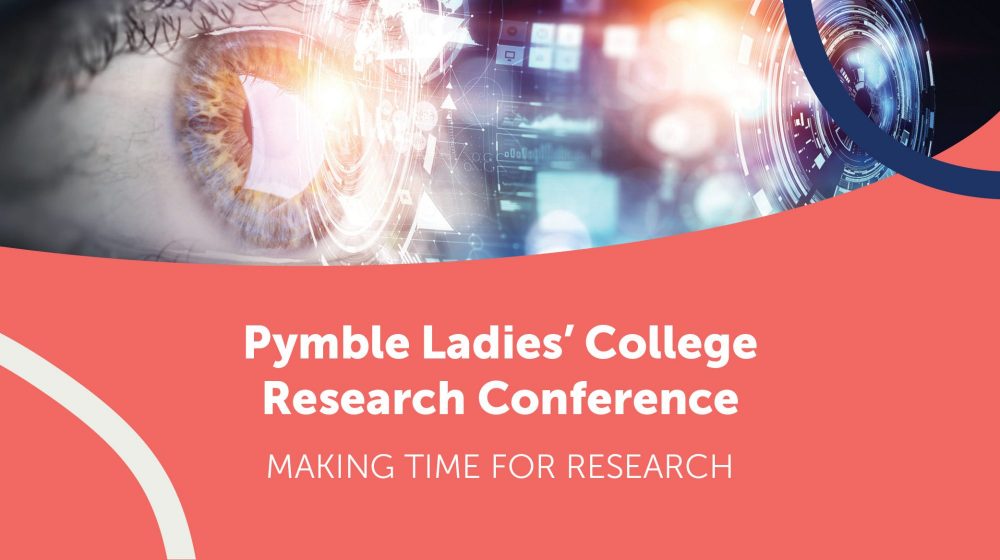 Pymble Ladies' College Research Conference – Making time for Research
You're invited to join us at our Research Conference on Thursday 15 July and learn how we are driving thinking forward at Pymble.
At the conference we are also proud to launch the Pymble Institute. Pymble Institute is the College's home of research, innovation and professional learning.
We welcome keynote speaker Dr Janet Dutton, Macquarie University, who will discuss making time for research in educational practice.
Pymble speakers: Ryan Stewart, Victoria Adamovich, Katie Jackson, Nerissa Davey, Liam Hume, Deb Owens, Mel McMahon, Mariel Lombard, Kieran Dale-O'Connor, Tamara Sweetman.
Students: Lucy Clark, Charlotte Hartin and Charlotte Armstrong.
External speakers: Gin Malhi & Erica Bell (CADE Clinic, USyd), Janet Dutton (MQ), Tracy Barber & Maree Graham & Lachlan McDaniel (UTS Jumbunna), Cristi Wilsmore (SCEGS Darlinghurst), Kirsten McCaulay (St Andrews Cathedral School)
A full program will be posted shortly.
This event is open to the public.

Date and Time
Thursday 15 July 2021, 4.00pm to 7.30pm.
Pymble Institute launch at 6.45pm
Location
Conde Library (College map)
Cost
$25 ($5 will be donated to Opportunity International Australia)