A Celebration of our 105th Year
Friday 12 February, 2021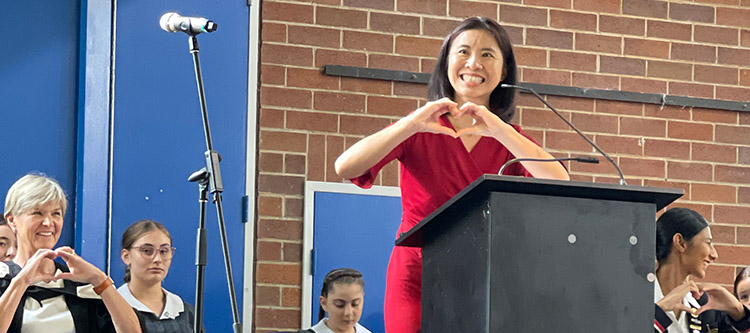 On Wednesday 10 February, we celebrated our 105th year as a College at our annual Foundation Day assembly, which was attended by students in Years 5 to 12.
We were fortunate to be joined by one of our ex-students, Dr Catherine Yang (1994), who was our guest speaker on the day. Catherine shared her motivational story, discussing the challenge and fear associated with commencing at Pymble in Year 11 as a migrant from Taiwan with very little English. She spoke about kindness and how her teachers and smiling peers offered her friendship, support and a sense of belonging while she was failing Year 11!
Catherine overcame her fears, successfully completed Year 12 and went on to train as a dentist – quite an achievement for a 15-year-old with only two years of English under her belt. She has also since written a book called STEP on Fear to help others overcome their fears to pursue and achieve their dreams. Please visit Catherine's website to learn more.