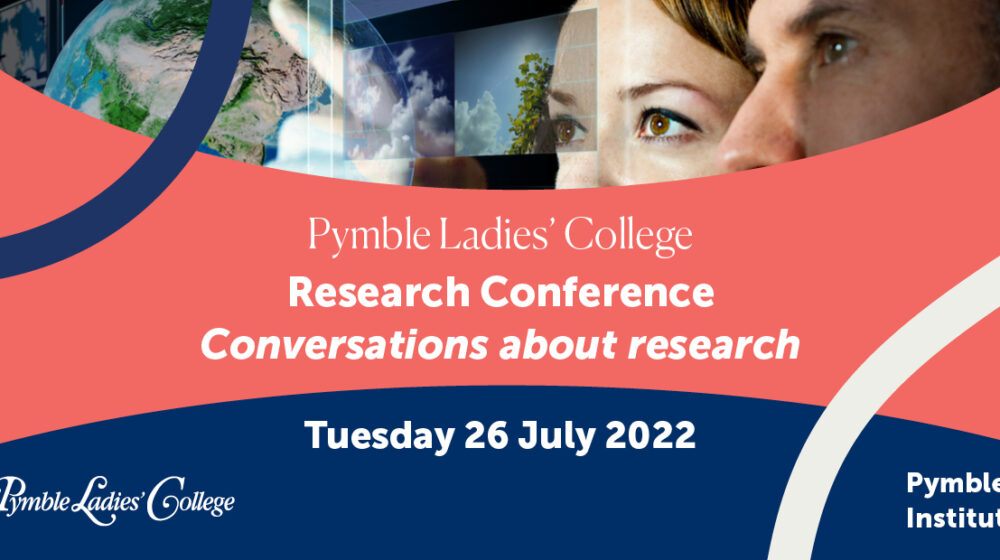 Pymble Research conference: conversations about research
We are delighted to welcome educators, academics, parents and students to the 3rd Pymble Research Conference as we come into conversation with one another, to hear and to be heard.
The theme of this year's conference is 'conversations' and together we appreciate the synergy that comes from supporting and learning from one another through research.
Conference Program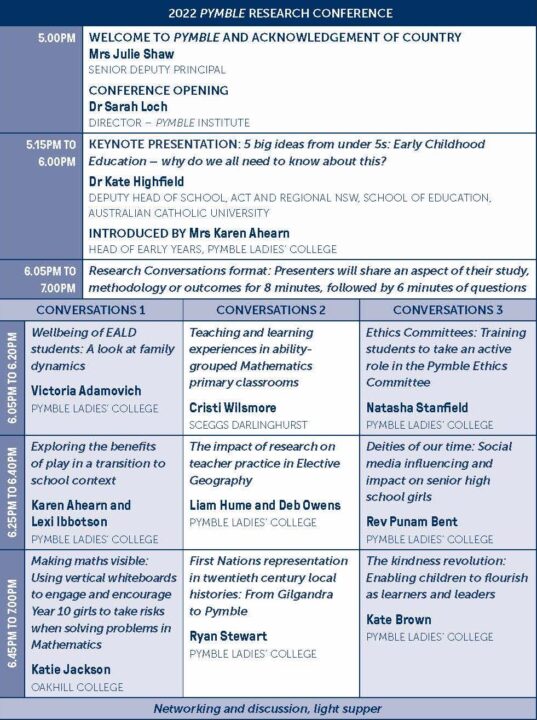 View the full conference program.
This is a free event and open to the general community. Click here to register.
Date
Tuesday 26 July
Time
5.00pm to 7.30pm
Location
Pymble Ladies' College, Conde Library