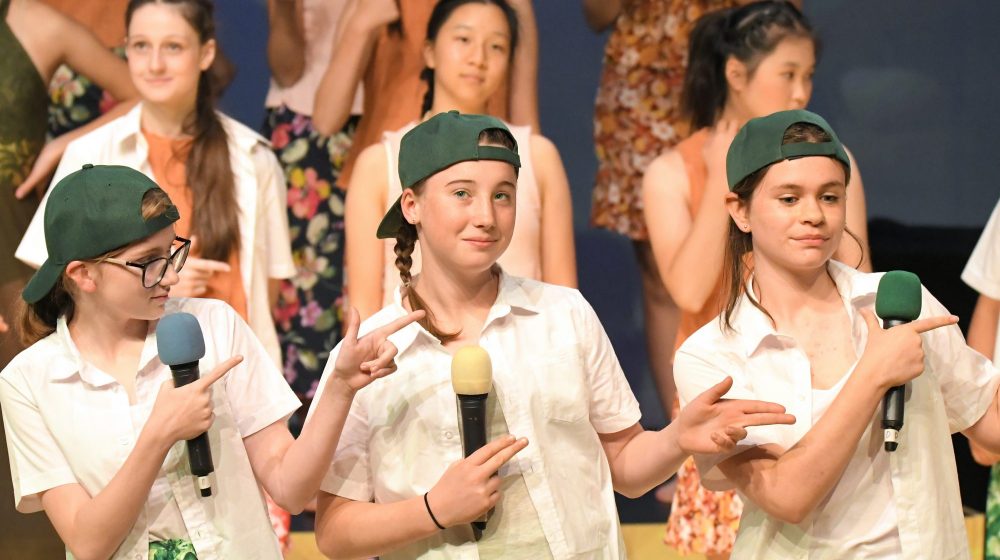 Year 8 Elective Music Students Perform Moana
Congratulations to all the girls in Year 8 Elective Music, who recently performed the Disney Junior version of Moana.
Each of the 51 girls had a role to play as either a Villager, Ancestor, Ocean Ensemble, Shiny Ensemble, as well as four Moanas, two Mauis and his entourage, a chief, Sina, Tamatoa, Tamatoa's claws and his gang members.
Every music lesson the girls rehearsed, choreographing sections in groups, learning to sing, as well as learning the Polynesian language. There were occasional lapses in memory, but above all, there were giggles and camaraderie that only being part of a musical can offer.
The girls rose to the occasion for their first performance in front of the Preparatory and Junior School girls. The laughter from the audience at Maui's funny dance moves, and Tamatoa's 'tude brought the house down, allowing the Year 8 girls the chance to shine.
Thanks to the skilful direction of Mr Schweinberger and the talents of Miss Buckley on the piano, our girls once again proved that they can "change the world!"