Curriculum and Academic Outcomes
The College offers extensive opportunities for girls and young women to follow their passions and to excel. Students enjoy a vast range of exceptional curricular and co-curricular programs, advanced learning technology, outstanding facilities and extensive opportunities in performing arts.
High-Quality Teaching
At Pymble we believe our people are our most valuable resource, and essential in providing an exceptional educational experience. We have passionate and dedicated staff who recognise the unique strengths and qualities of each girl. We nurture a learning culture that celebrates creativity, engagement and critical thinking.
Our professional practice is informed by international and Australian research, and we actively seek to share our expertise, facilities and resources to create a vibrant global educational community.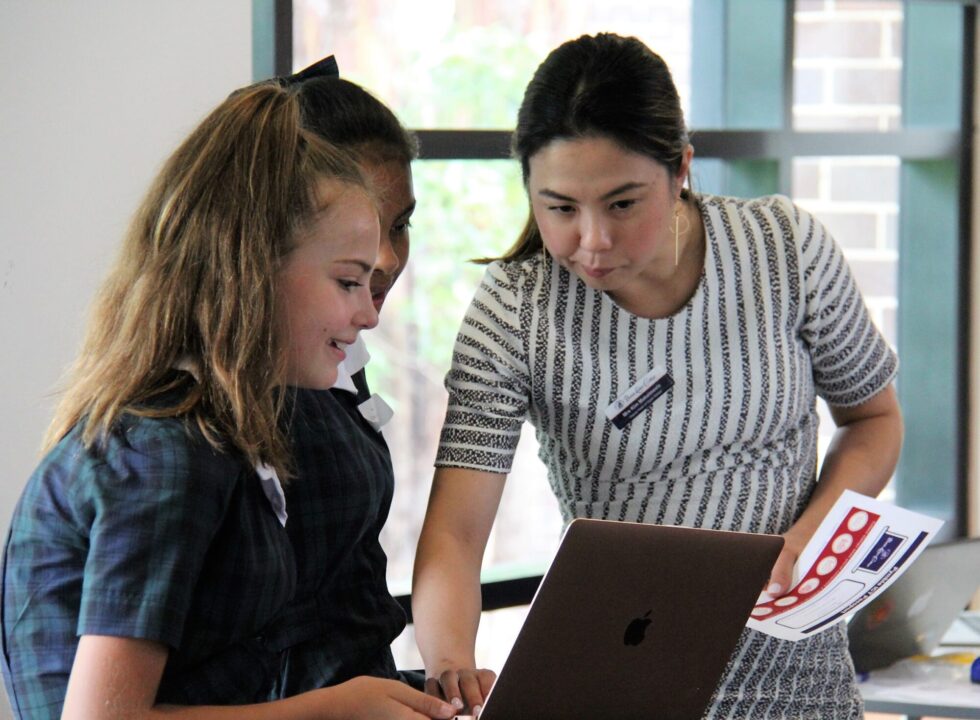 Outstanding Academic Results
A strong academic record and focus on each student as an individual creates a truly holistic educational experience at Pymble. Students are nurtured and encouraged to make the most of their individual potential , As a result, they consistently achieve well above the state average in all Higher School Certificate (HSC) courses offered at the College.
Our Programs
Our extensive curriculum is taught across all years with more than 40 individual subjects offered to students for the HSC. The College also offers more than 50 co-curricular sports activities to support the individual passions, talents and abilities of each girl, from beginner levels to elite, ranging from life skills courses to Rugby Sevens, professional sports coaching, dance ensembles, music tuition, cattle parading, coding and competitive robotics.
Our schools
Pymble offers a world-class teaching environment that provides opportunities for excellence in academic studies, sports and the arts, a comprehensive curriculum with outstanding facilities and a nurturing pastoral care program that recognises and develops each girl's unique strengths and qualities.
Each new school offers girls greater challenges, responsibility and opportunities. Each school has its own Heads of School, Heads of Year and various leadership roles to support our girls at each stage of their development and education.
The College is divided into four separate purpose-built schools on one campus: Junior school (K-6), Middle School (Years 7-8), Upper School (Years 9-10) and the Senior School (Years 11-12).
We also have an OSHC facility adjacent to the Junior School and in 2024 will be opening a new Early Learning Centre (ages 0-6 years) which will include places for the children of staff (and staff discounts on these fees).