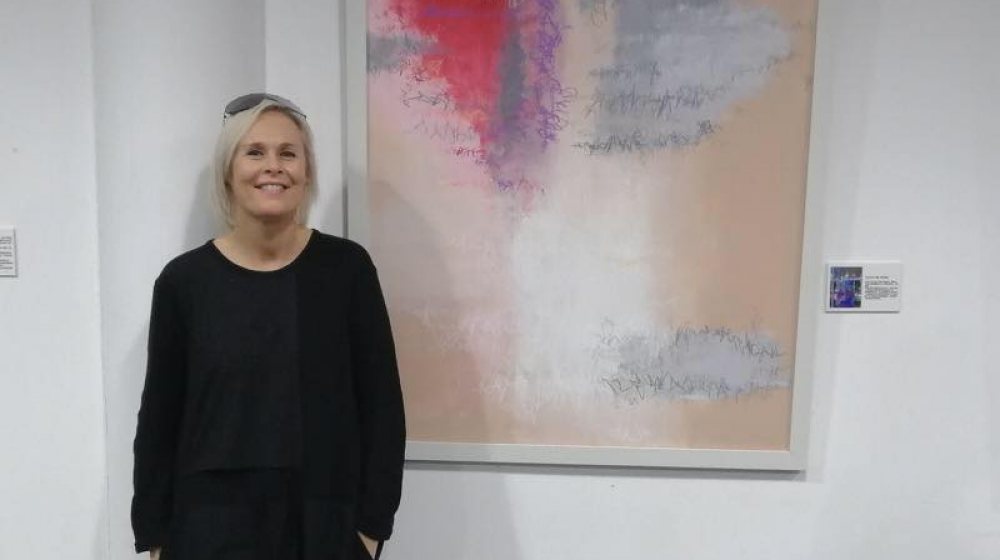 Where are they now? Danielle Green 1990
I attended Pymble from Kindergarten in 1978 and graduated Year 12 in 1990. I am currently living and working in Beijing, China as a Visual Artist and Educator.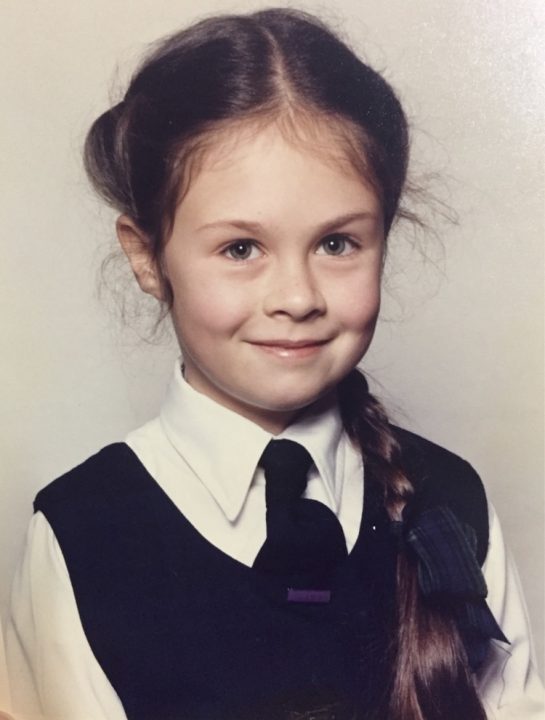 I remember vividly the encouragement I received to pursue Art from the College from a really early age. My very first memory is staying behind at lunch time in the Prep School, to complete an illustration I was working on which was later published in the School Magazine. Another pivotal moment was meeting Mrs. Paisley (Senior School Head of Art) as a Junior School student. I was asked to personally collect an artwork of mine that she had framed in which I had placed first in a Garden Party Art Competition. Mrs. Paisley introduced me to her Senior Art class she was teaching and they all whole heartedly congratulated me on the success of my work. In that moment, I could not have been prouder, while simultaneously feeling very overwhelmed with all the attention. I still get that same feeling now at my own Art Exhibition openings at the age of 48.
Fast forward to the end of Year 9 and 10 Elective Art class, we were asked to choose an art medium to specialise in for our Year 11 and 12 practical classes. My Mother generously gifted me a 35mm SLR Nikon FG-20 camera (which I still have with me in China today) and I joined the Photography Class producing a photographic Body of Work for my HSC. As a result, I continued to study Photomedia, Video and Alternative Photographic Processes at the College of Fine Arts, N.S.W. University receiving a Bachelor of Art Education.
My first education position was in Singapore, teaching Art and Design. Returning home 3 years later, I took up a position at Stella Maris College in Manly, as the Head of Photography, later moving on to Knox Grammar, who employed me as their Photography Specialist within the Art Department.
In 2006 it was time to take a break from Sydney and relocate to the South Coast. While embracing the slower pace of life, my Artist Practice began to flourish and I took up residence in a beautiful studio in Austinmer, while continuing my work as a Visual Arts teacher at The Illawarra Grammar School (TIGS) Wollongong. I began to make Art more regularly and through this, more opportunities to collaborate, exhibit and design started to present themselves. I received my first Artist Grant to exhibit in Melbourne, and then another to create some large-scale murals on the walls of the Wollongong Art Gallery. I started travelling to New York regularly and began working on a series of Illustrations, based on NYC architecture and street scenes. Exhibiting my work in 2013 in New York gave me the taste for city life again in Sydney.
After 8 years on the South Coast, I moved to Surry Hills and then to Camperdown, teaching only part time so I could focus more on my Art. However, with all the new social distractions and plethora of art galleries at my doorstep again I pushed myself out of the city and moved to Avalon Beach. I was in paradise. Having lived in Avalon once before – I knew I wanted to create a life that felt like I was on a permanent holiday. I wanted to be close to the ocean again, and while I was still travelling into the city to work part time, I relished the journey and lived the best of both worlds at that time. Immersing myself within nature on a daily basis saw my Art flourish and I was living the dream.
So how did I end up in China? A good friend of mine who I had met in Avalon in my 20's, moved to China for work and we were in regular contact sharing how our lives had changed over the years. I began to realise there was a side to China that I had never seen before in the media and became completely fascinated by it. I decided to plan a trip and see for myself. My holiday idea gradually turned into accepting a 2-year full time teaching contract in a new International school in Guangzhou, an hour away from where my friend lived in an Art's Precinct. I would be the sole Art teacher for the Primary and the Secondary School, and it would be my first time teaching Primary Art, the IB in conjunction with the UK Curriculum.
Initially, my life in China was like riding a rollercoaster, every day was packed with new experiences, both high and low. I was promoted to Curriculum Coordinator at the School and while my teaching career was progressing at a rapid rate, and I was living the high life with an incredible income, living in a luxury serviced apartment with a roof top infinity pool in the heart of the city, travelling every 10-12 weeks, but I sadly I had neglected making Art for 12 months.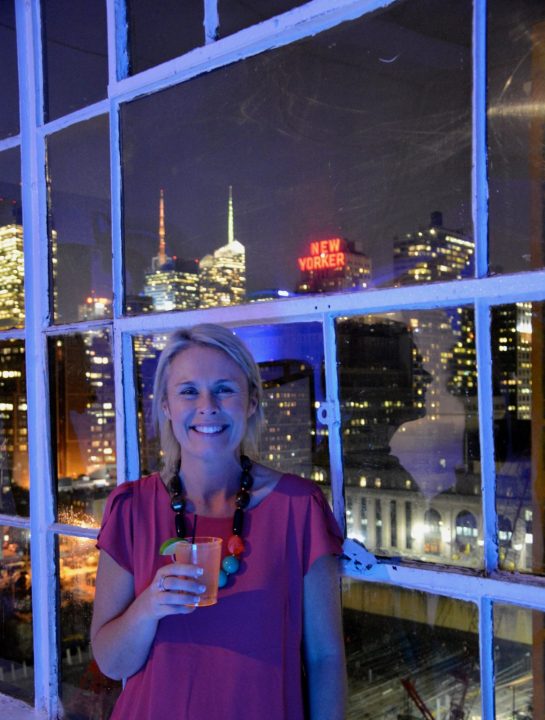 One of the privileges of being a foreigner living and working in China, is the different kinds of opportunities we are constantly presented with. Through a professional development teaching course, I became connected with Art Canton, a South China Art organisation. Art Canton sponsored me, alongside a group of 20 foreigners also living in China, to travel and exhibit in Taiyuan, Shanxi Province. Proceeding this, I had great success a few months later exhibiting a new series of paintings at Art Canton's Art Fair in Guangzhou, in which I connected with a whole range of Chinese Artists, majority of them had travelled from Beijing to exhibit – and these are my good friends today now I am based in Beijing.
I became an Executive Curator of Art Canton and continued to exhibit in Guangzhou, Shanghai, and Beijing during the next 2 years. My relationship with Art Canton brought me great recognition as a female artist working in China, which equally contributed to my desire to expand my art opportunities further. I took a solo trip to Beijing to ascertain if I was ready to move forward and relocate to the capital of China. Within 24 hours, I knew that Beijing would be my next home.
Returning to Australia for Christmas in 2019 and then again shortly afterwards for Chinese New Year, my 2 week "holiday" was extended due to the pandemic and we were told to stay put where ever we were in the world. I lived for 6 weeks out of a suitcase and taught my classes online while Sydney life continued as "normal." I interviewed via Zoom for my current role teaching Primary Art at the Canadian International School of Beijing. As the pandemic began to hit Sydney, I decided it was safer to return to China than staying with my mother and her partner as I was risking their safety. My family acknowledged that with my departure, it could mean that I would not be able to leave China for some time, but having gone through the exciting process of finding a new job they all understood my eagerness for this new chapter in  China to begin.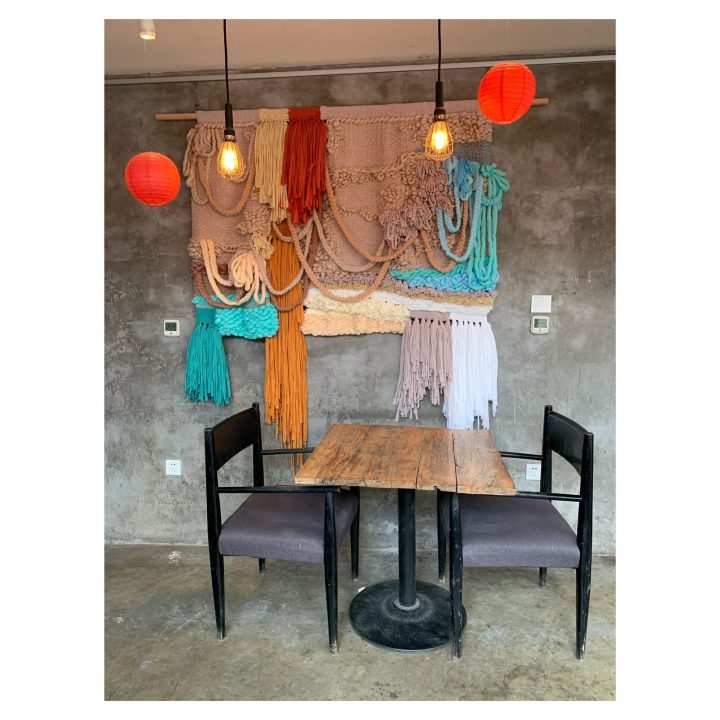 I flew back to China and arrived a few days before the boarders were closed to foreigners. I have never been so grateful for that intuition to head "home." I taught online during my hotel quarantine periods and then was pretty much house bound in Guangzhou for another 6 weeks until the Education Bureau deemed it safe for students to return to School. In that time, I was able to complete a new series of Art works and prepare for the move to Beijing.
Moving here has been like moving to another country, every province in China is so different. The culture and history here is vast and the Art scene is vibrant with a stronger art market than in Guangzhou. I have reconnected with many Chinese artists and have been fortunate to return to Guangzhou to exhibit twice, and I currently have an exhibition showing here in Beijing. My next project is an upcoming Artist in Residence in Shanghai, in the Ancient Watertown of Zhujiajiao during my summer holidays in July.
As an ex- Pymble girl, it was always engrained that anything is possible…. my own success both as an Artist and an Educator is a consequence of keeping a positive mindset and following my dream at all costs to be an Artist.